Recently smarting from being a world series champion, Freddie Freeman has cemented his place as one of the best baseball players of his generation. With a Golden Glove Award in 2018, National League's Most Valuable Player Award in 2020, Silver Slugger Award on three different occasions – 2019, 2020, 2021, you cannot doubt the precocious talent of Freeman. The Canadian-American has made a name for himself, no doubt. But this article will not focus so much on Freddie's illustrious career; instead, we will be looking at Freddie Freeman parents and how they played a role in the life of the Atlanta Braves superstar.
Who is Freddie Freeman?
Before we talk about who Freddie Freeman parents are, let us look at who Freeman is. Born as Frederick Charles Freeman on September 12, 1989, in Fountain Valley, California, Freeman has dual citizenship due to his parents from Canada. As a young boy, he grew up supporting the Los Angeles Angels. However, he picked interest in baseball at a very young age and played with people twice his age when he was six. Freeman graduated from El Modena High School, where he was a third baseman and a pitcher. In 2007, Freeman was named the Orange County Register player of the year.
Freddie Freeman's Career
After his award as the best player in 2007, the Atlanta Braves selected him in the second round of the MLB draft. With his college on the line, Freeman forwent his college scholarship and opted to sign for the team for $409,500. Freeman would go on to have a great career, winning several awards along the line. In his first year, he won one rookie of the month in the National League. From then on, it was no looking back as Freeman kept firing, becoming better at what he does.
As his career was flourishing, so was his wealth. In 2014, Freeman was offered a contract extension worth $135 million on the back of a sterling season. Freeman recently won the world series with Atlanta Braves against the Houston Astros in a thrilling finale. Freeman made the final putout in what was a pulsating finale that drew a lot of media noise.
Let us look at some facts about Freddie Freeman parents.
1. Both Freddie Freeman Parents Are From Canada
Freddie Freeman was born by Fred and Rosemary Freeman. Both are nationals of Canada. Fred Freeman was born in Windsor, Canada, while Freddie's mother, Rosemary, was born in Peterborough. The parents grew up in Canada, and it was where they married after they met. We do not know the parents of both Fred and Rosemary, but we know that they are descendants of Canada.
2. Freddie's Parents Migrated to The United States
As is custom with people from the United States and Canada, there is usually much migration between the countries as they are neighbors. Freddie Freeman parents migrated from Canada in search of greener pastures to the United States of America. They moved to Fountain Valley, California, which is the place they had and raised Freddie.
3. Freddie is the Last of The Children Of His Parents
Many do not know that Freddie is not the only child of Rosemary and Fred Freeman. Before Freddie, there was Andrew and Philip Freeman. Unfortunately, Wendi does not have sufficient information on what they are up to. Nevertheless, we know they are doing fine in whatever they are doing as there has not been any news about them in the negative light.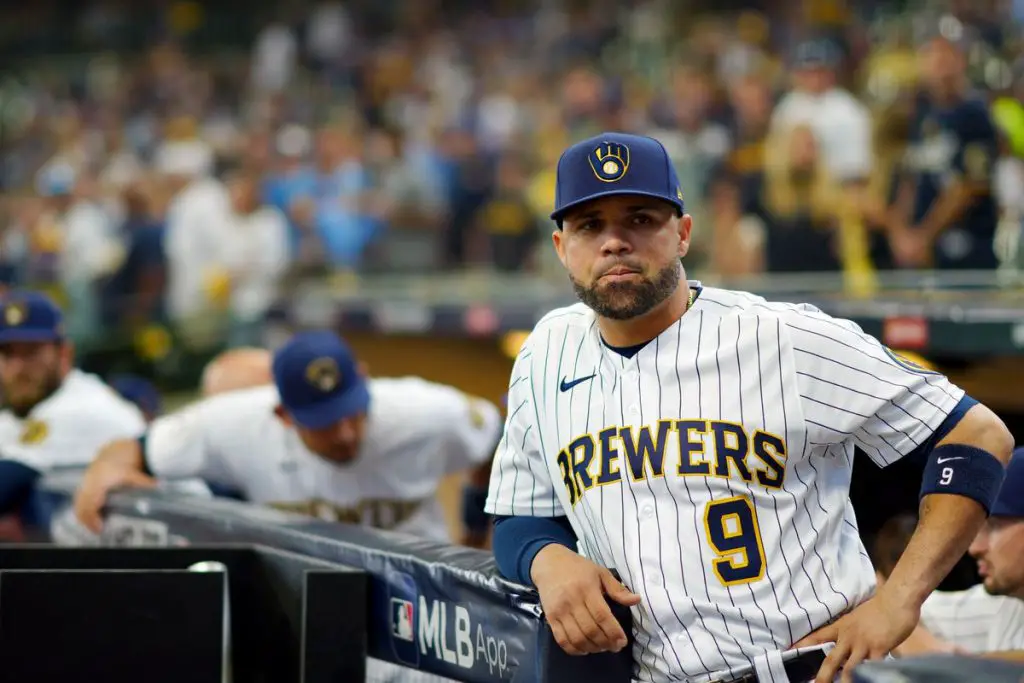 4. Rosemary Passed On Earlier in Freddie's Life
Unfortunately, Freddie's mother, Rosemary, passed on when Freddie was only four. She had a skin cancer called Melanoma. It was challenging for Freddie in his early years to live without a mother figure, but he could set aside his emotions and move in. However, he still honors his mother every Mother's Day.
5. How Did Freddie Freeman Parents Meet?
Freddie's mother was a Toronto native, while his father is a Canadian citizen. The duo met in Canada, and after a couple of dates, they found love. We do not know the details surrounding how they found love. But they must have been in love to decide to marry each other, right? We thought as much too.
Read about how Sahith Theegala's parents inspired him to become what he is today. Find out here
6. Freddie's Father Was Always There For Them
After losing his wife, you would expect Fred Freeman to go into some form of depression and perhaps relapse into alcoholism. However, he did precisely the opposite. He was there for his children and helped them grow into what they are today. He is an exemplary father. Freddie ensured that the kids did not feel the loss of their mother as much as they should. He stepped in and made sure every single one of his kids would do what they love and excel at it. It is the perfect father picture Fred painted with his life.
Conclusion
Even though one of Freddie Freeman parents passed on at a very young age, he did not allow that singular incident to affect him as much. However, he also credited his father as being ever-present for him.