Perhaps, life would be a lot saner if we don't throw caution out of the window often. Unfortunately, most people like Henry Ruggs don't take caution seriously. Henry Ruggs is a raider who recently started breaking grounds in his career. Due to his outstanding skill, he got drafted in the first round of 2020 NFL by the Las Vegas Raiders. Sadly, the star met his waterloo sooner than expected. Presently he faces the possibility of 40 years imprisonment for drunk-reckless driving. The accident claimed the life of a 23 year old local of Vegas and her dog. This is a challenging time for Henry Ruggs. His fans and angry mobs on the internet are decrying his careless action.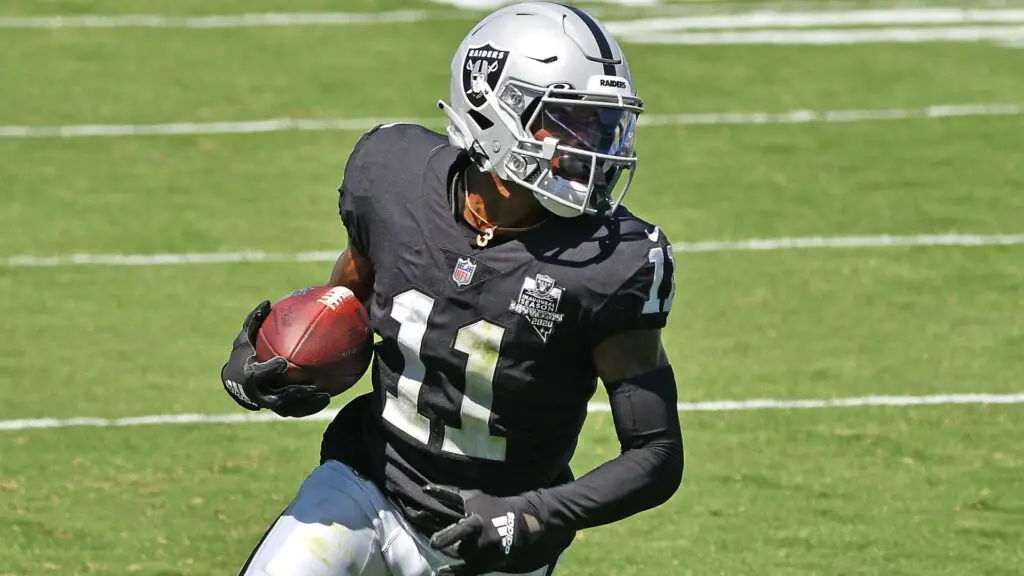 In contrast, Henry Ruggs parents are still silent about the incident. However, his brother Kevonate has risen to his defense. This article will chronicle the accident and seek to demystify the deafening silence of Henry Ruggs parents on the issue. 
Who Is Henry Ruggs?
Henry Ruggs is an American footballer. Until the fatal accident saga, he was a wide receiver for the Las Vegas Raiders in the NFL. He is also very skillful at his craft. He ranked 12th position in the first round by Las Vegas Raiders in 2020 NFL. Henry was the adroit Jersey number 11 player for the team. He is also the 2017 CFP championship winner. 
The Early Life Of Henry Ruggs
The former Las Vegas Raider's birth name is Henry Ruggs III. On the 4th of January, 1999, he was born in Montgomery, Alabama, United States of America. He attended Robert E. Lee High School. Afterward, he went to the University of Alabama to further his education. He started playing football at a very young age. He also played football in both High School and University.  
Read about how Sahith Theegala's parents inspired him to become what he is today. Find out here
Why Henrey Ruggs Might Go To Jail
Henry Ruggs hit rock bottom faster than he could've ever imagined. After playing football through high school until university, the former Raider's career began officially when the Las Vegas Raiders drafted him in 2020. But, unfortunately, he is on the brink of serving a 40 years jail term.  
Henry Ruggs is currently facing trial for his careless attitude. On the 2nd of November, 2021, He drove recklessly while under the influence of alcohol. Henry Ruggs reportedly drove at 156mph. Henry was sunkenly drunk too. He had twice the appropriate amount of alcohol blood limit in his system. Unfortunately, the former Raider's recklessness led to a head-on collision. The accident victim is 23-year-old Tina and her dog, who was burnt alive after her Toyota Rav4 went up in flames. Immediately, Henry appeared before a court on the 3rd of November. While his 22-year-old girlfriend, Rudy Washington, who was his passenger, was taken to the hospital. If he is found guilty, this would mean the end of his career. He is also going to serve a 40 years jail term. However, during the court hearing, the judge, Joe M. Bonaventure, set bail at $150,000 and seized henry's passport.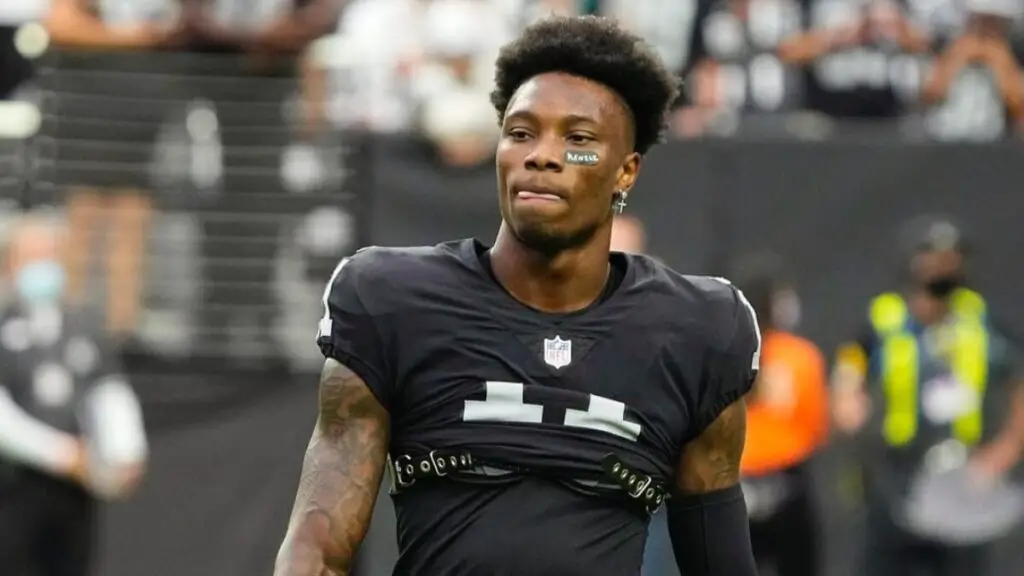 Henry Ruggs Brother, Kevonate Rose To His Defense
The month of November has been a sad month for Henry Ruggs. Following the fatal accident and his court hearings. Henry has faced a lot of backlashes. Fans and angry strangers on the internet have formed a remote mob against him. As a result, he constantly gets dragged under the bus. The victim's parents even went on to release a statement soliciting for privacy as they mourn her. In the report, they recounted how tough her loss is on them. Tina was the light of her family alongside her Golden Retriever, Max, who died with her in the inferno.
Meanwhile, neither Henry Ruggs parents nor himself have said a word about the unfortunate accident. But his younger brother, kevonate, spoke in his defense. He accused fans of being forgetful and unloyal. As they have buried Henry's good deeds in the past with one mistake, he made. However, he also went ahead to appreciate his brother's kindness towards him.  In his post, he said : 
"They don't mention the good you have done or all the lives you have changed for the better: all the nonprofit organizations, none of that. You brought college offers to Montgomery and gave me my dream car. I was hospitalized (three times) this year. Thank you for saving my life.
Who Are Henry Ruggs Parents?
Before the accident, most people didn't give a mind to Henry Ruggs parents. They were just particular about the talented Raider. But Everything immediately after the accident. Especially with their current silence on the issue, fans are curious to know Henry Ruggs' parents. Henry Ruggs parents are Nakati and Henry Ruggs Jr. His mother, Nakati, was also an athlete in her youth. She was a track star in her high school days at Junction City, Kansas. Henry Ruggs mother has an awe-inspiring record of a 40-yards dash in 4.23 seconds during her early morning workout sessions.
This obviously explains where Henry got his speed and agility from. Unfortunately, Henry's football career is about to be truncated, just like his mother's athletic career. She couldn't press on in that career path because she sustained a severe knee injury. Although Henry Ruggs mother is 46 years old while his father is 52 years old, the couple still looks fit physically.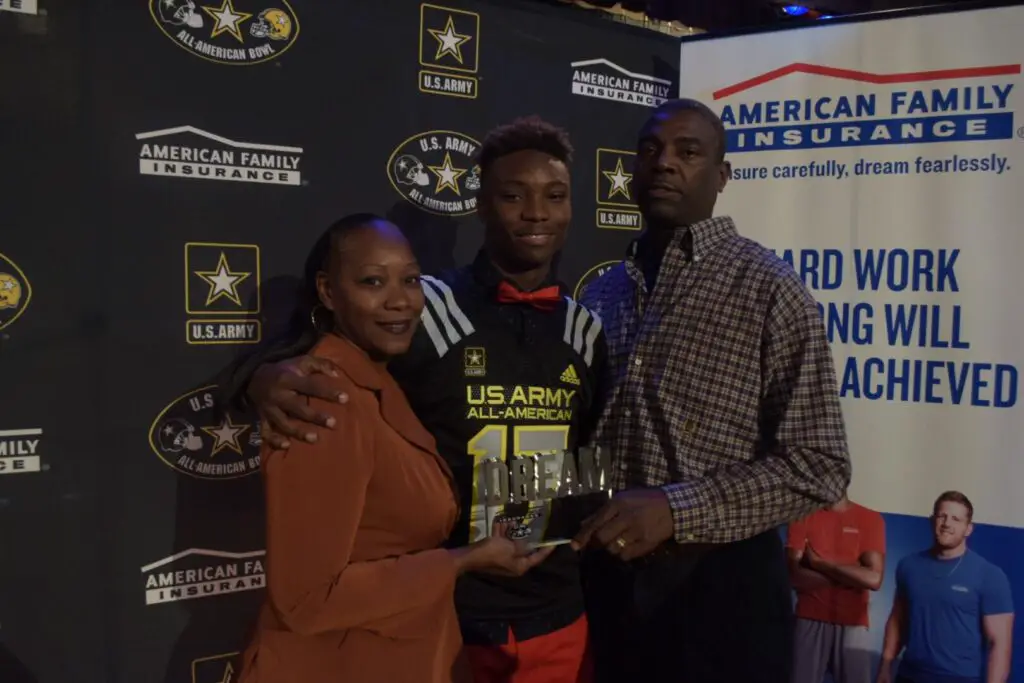 Why Are Henry Ruggs Parents Silent About The Accident?
Its been over two weeks since the sad incident and not one word has been said by Henry Ruggs parents. The reason for their uncanny silence is unknown too. Meanwhile, it is a deafening silence that is pointing to something skittish. Whatever the reason for their silence may be, we do hope they break it soon. Moreover, they are his biggest supporters. Henry Ruggs parents often take pride him their son's athletic excellence. They never fail to sing his praises, especially his mother, who finds consolation in the fact that Henry is living out her teenage dream.
Read all about the sad story of Tiktok star, Yandere Freak who faces Jail term for manslaughter.
Conclusion
The silence of Henry Rugg parents on this issue is uncanny. However, they are literally the best parents and support systems. We sure do bet that Henry Ruggs couldn't ask for better parents as he couldn't afford to have them any other way else.