The Yandere freak case is a very disturbing incident of a famous Tiktoker charged for involuntary manslaughter. Yandere Freak, whose real name is Mary Anne Oliver-Snow switched her account to a private one after stories started making the rounds about the shooting of her friend. Although an accident, we will chronicle how the incident happened in this article.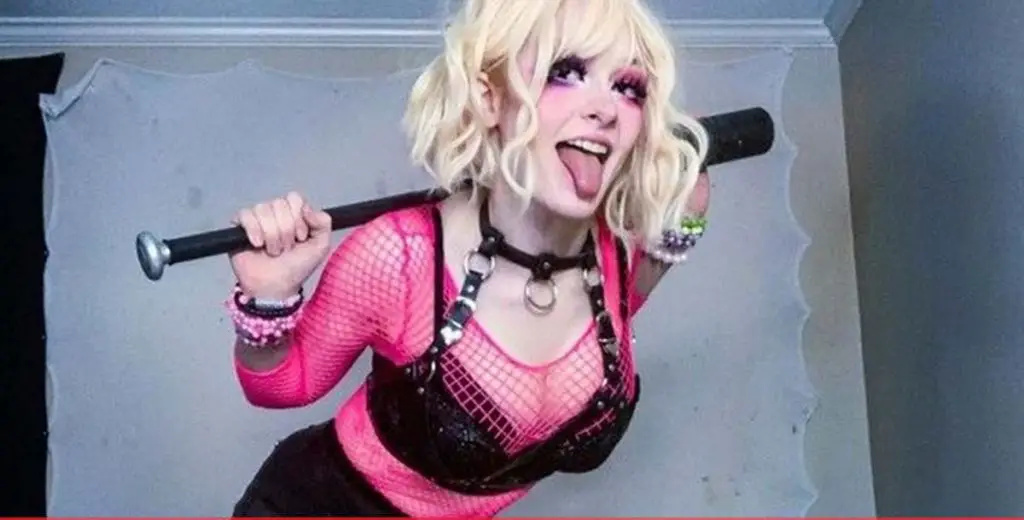 Who is Yandere Freak?
Yandere Freak is a popular TikToker whose content revolves around cosplaying. She also used "Snow" and "SnowtheSaltQueen" as her nicknames. She has about 1.6 million followers on Tiktok. 
The Yandere Freak Case: How Did It Happen?
In January 2021, Yandere and her friends had toyed with a live gun. None of them thought there was a live bullet in the gun they borrowed from the ex-boyfriend of her friend. It all happened at Snow's house. While partying, Mary Anne shot her friend Helen Hastings. Before then, the ex-boyfriend had told Mary that there was no lobe bullet in the gun and so, it was safe to play with. 
In a criminal complaint filed by Harris County Deputy Margarita Nolan, Mary Anne Oliver-Snow shot Hastings under the influence of alcohol while they were watching the movie Gotham. The sad incident happened on January 17, 2021, in the early hours of 1:30 am. After the shooting, which happened in the presence of 6 witnesses, Hastings was rushed to the Houston Northwest Hospital. Unfortunately, she passed on later in the day. 
According to Anne's statement, it was unusual for them to play with a gun but because she was told that there was no bullet in the gun was why she handled it. During the party, Mary grabbed the gun and pretended to shoot her friends. It was at the instant, Hastings said, 'Oh do me.' Hastings also believed there was no bullet in the gun. But after Mary Anne pulled the trigger, they were all shocked to see Hastings fall to the ground. 
"The defendant said the complainant came up to them and was joking around telling the defendant, 'Ooooh shoot me,' as they were laughing the defendant said 'Oh, OK' and said it went off, saying they were in shock saying it was supposed to be empty. The defendant said they did not load it and do not know how it went off, " the statement reads. 
Who is Helen Hastings? 
We do not know when Helen was born but she was a friend of Yandere Freak. She graduated from The Awty International School in Houston. Hastings was born to Susan and Philip Hastings alongside four other brothers. 
Helen Hastings was a first-year student of Oberlin College in Ohio. According to reports and friend (Noelle Lara) Hastings had a peal of enviable laughter and had an enthusiasm that was contagious. She said, "I was grateful to have both empathy and excitement from her. To top it all off, she did it while having the cutest llama socks you would find. She generally just had a great fashion sense. Thank you Helen for being my first friend. This won't be the last time we celebrate you."
So far, Hastings' family has not released a statement on the incident. We are hoping the family will release a statement soon. However, if they do not, we will respect them. People have different ways of grieving.
What is the Implication of Yandere Freak Case?
In the United States, the penalty for second-degree manslaughter is between two to twenty years. It varies in different states. Even though the incident happened in January 2021, the court hasn't set a trial date. But, there is every indication that the two parties will meet in court in October 2021 for evidence exchange. However, after being arrested, Yander Freak was bailed with a $20,000 bond. The prosecutors have also set rules that Mary must abide by. Yandere Freak must not use alcohol or drugs except when prescribed by a doctor. She cannot bear firearms or reach out to any member of the Hastings family. These rules according to the prosecutors are to help with a smooth trial without any case of suicide. 
Yandere Freak Case: Mary Anne Faced Backlash For Posting on Her Page
Many expect that Mary Anne respects the dead and wait till she is cleared of charges before going on to post on her page. After the incident in January, Yandere Freak still went on to drop content on her page. Many fans chastised her, claiming that she has no respect for the dead. Meanwhile, before people got wind of the incident, the cosplayer's page was available. But today, her page is in private, that is, not accessible to any other person.
Conclusion
The Yandere Freak case is a sad story. It is one of those unfortunate things that happen when it wasn't planned for. Hopefully, Mary Anne and Hastings' parents get the fortitude to bear the loss.