Pam Oliver's health challenges have resulted in rumors about her being drunk or stoned on duty. Before the filthy rumors, Pam Oliver used to be the Queen of football reporting. She is a veteran sideline reporter for Fox in the NFL. Her skillful interview methods, professionalism,  factual research, and dogged reporting earned her global recognition and respect in the football world.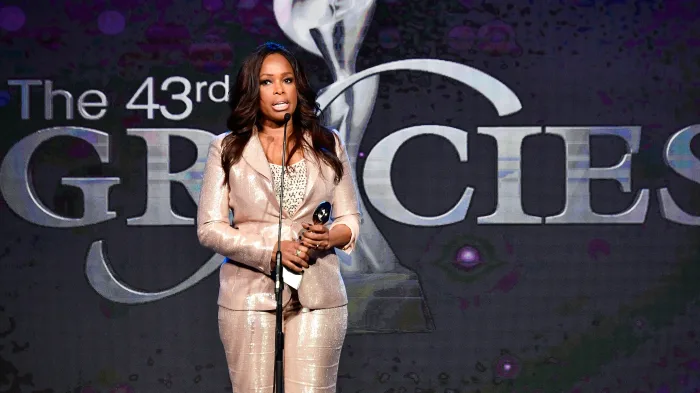 But something was amiss during a late December 2022 match between the Miami Dolphins and the Green Bay Packers. Pam Oliver didn't sound like her usual eloquent self, It was evident that there was trouble in paradise as she slurred her words and spoke in less coherent ways which were stary from her usual self. This off-brand speech style sparked online speculation that she was either drunk or high on duty.  However,  after a critical analysis of the event, a wing of concerned fans drew a conclusion that she was ill during the broadcast. Was she really drunk or ill? Find out the truth about Pam Oliver's health below. 
Pam Oliver's Health: She Has A Longtime Battle With Migraines 
Pam Oliver is a fighter. She has battled with debilitating migraines for most of her lifetime. The migraines began when she was 25 years old. Unfortunately, to this day,  neither Oliver nor the doctors know what triggers them. Because of the chronic pain, she had to cancel the broadcast a few minutes or midway into the show. While she has made a name for herself in her career regardless of the pain, she has also had to make some huge sacrifices abandoning juicy interview deals due to the pain. Oliver also revealed that she gets these headaches  in the middle of sleeping too
Also read Shasta Groene Story: All We Know About Her Horrific Abduction Recovery here
Pam Oliver's Migraine Increased When She Got Hit By A Ball In 2013
The reporter has had to live most of her adult life nursing unthinkable migraine pain. Unfortunately, the pain intensified sometime in 2013  when she was hit in the face by a football. This resulted in her suffering a concussion as she got a lot of rebound headaches.  Many years after the incident and Pam claims to have healed as the frequency of the migraines has reduced. In an interview with  Yahoo Sports, she said that the chronic headaches sometimes force her to hide in stadium tunnels to avoid lights, noise, and pyrotechnics.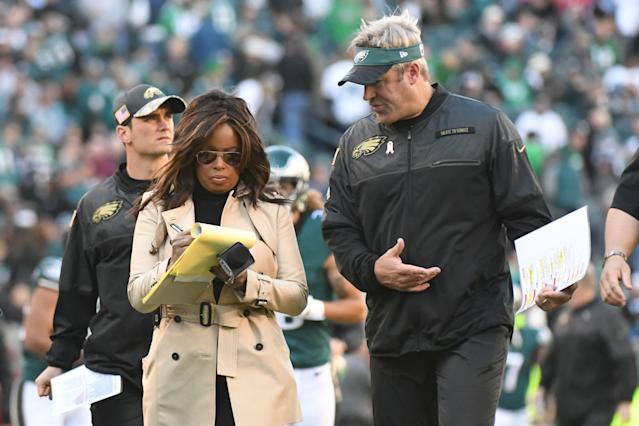 Pam Oliver Suffered From Fibroid 
Even though she is happily married to Alvin Whitney and is a stepmom to his three children, at some point, she wished she had her own biological children. But this wish was truncated by her battle with fibroids. The pain was excruciating and she had no option but to take a Lupron shot, which eliminated her chances of conception. 
Oliver Has Also Suffered Emotional Pain
Apart from all the pain she had to endure from her numerous health issues, Pam has also been hit with grave emotional pain by the sickness, decline, and death of her older sister, Jacque. Jacque needed a  Kidney transplant, but unfortunately, a cancer diagnosis took her off the transplant list. She died on 8th June 2018, aged 63.  Even though she was no stranger to pain, Jacque's death was rock bottom for her.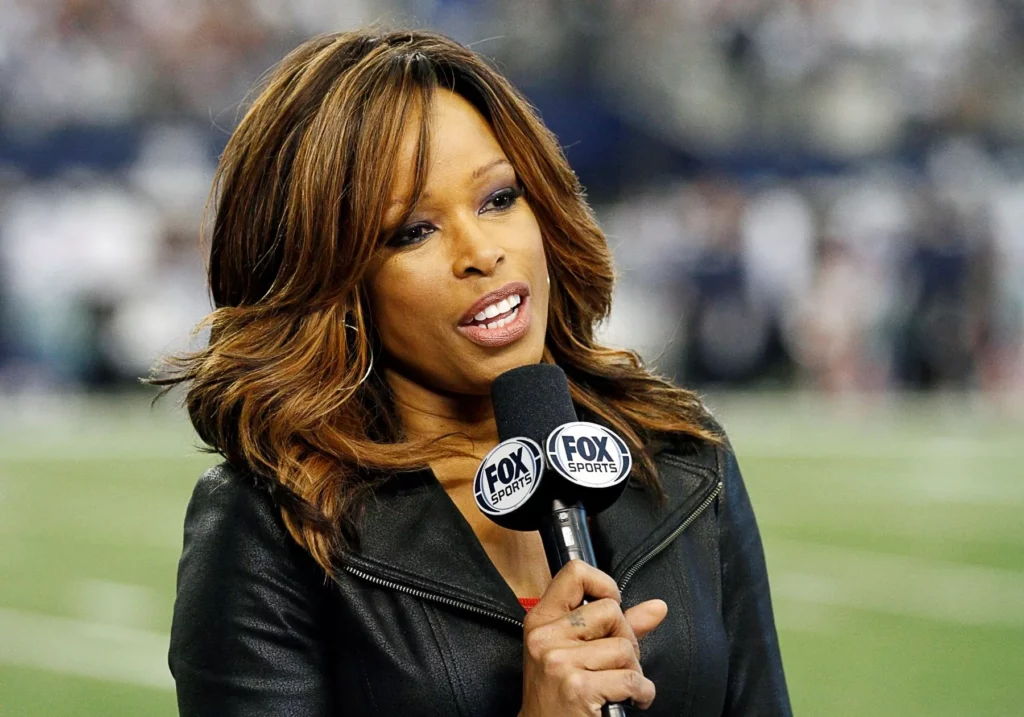 What Is Pam Oliver's Health Status Now? Was She  Sick At The Packers-Dolphins Game? 
Although Oliver hasn't confirmed whether or not she was sick during the broadcast. But from all indications, she was probably suffering from a migraine while covering the Packers-Dolphins game. This is certainly the best and only explanation for her slurred speech. However, she revealed that she'd provided in-game reporting while in agony as she has learned to live with her condition. However, she finds a way to relieve tension through muscle relaxation and takes monthly medication for sustenance.
Conclusion
The chronicle of Pam Oliver's heath and her longtime ordeal with excruciating pain is pitiful however, she doesn't live by pity. As a matter of fact, she dislikes it and doesn't want people to feel pity for her. Instead, she tried her best medically to live ahead of the pain.