Alec Baldwin may be swirling in controversies now, but he also has kids swirling around him. Not bad for a man who married for the second time in 2012. A lot is going on surrounding Baldwin, especially with the incident at the Rust movie set where he accidentally shot the cinematographer Halyna Hutchin and injured the assistant director with a gun they told him was safe. We already have an article that explains that incident. This article will be focusing on Alec Baldwin's children. How many kids does Alec Baldwin have? This is a question that many fans want to know answers to.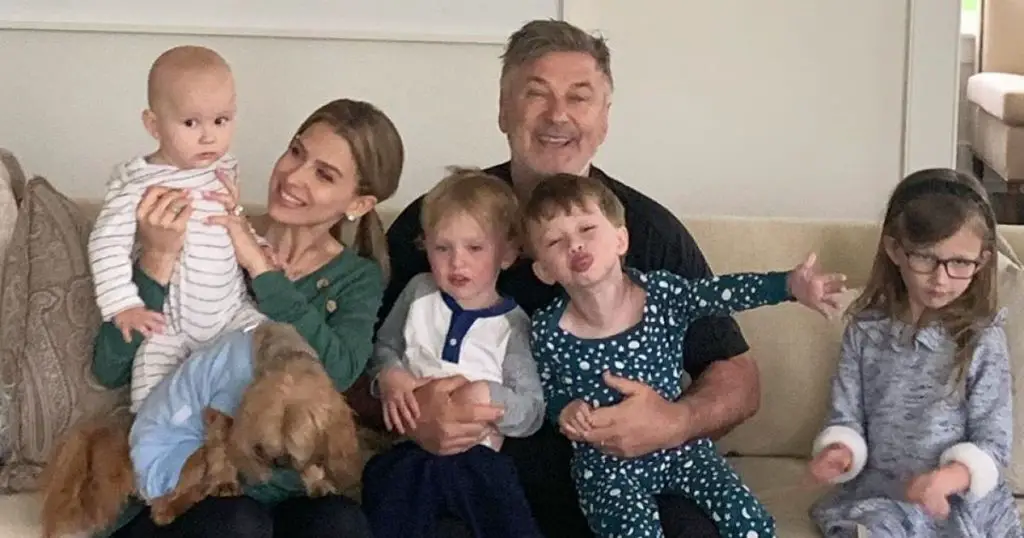 You see, when you are a celebrity, people always want to know everything that pertains to you. Random checks on search engines will reveal the darnedest of searches fans is seeking an answer to. Alec Baldwin is a controversial persona, but people should not take that he is less human. He has a family, and while some people do not like his personality, the hatred or dislike shouldn't transcend his lovely family. Furthermore, Baldwin is lucky to have a beautiful woman as his wife, Hilaria, who many believe is the anchor of Baldwin. So who is Hilaria Baldwin, and how many kids does Alec Baldwin have with her? Read to find out.
Who is Alec Baldwin's Wife, Hilaria?
Hilaria gained popularity because of her relationship with Alec Baldwin. She is a yoga instructor and an actress. Hilaria was born in Boston, Massachusetts, and is said to be 37 years old. She nets her husband several years ago, precisely some ten years ago before they hooked up in 2012 for real. They met while she was living in New York. However, she was little known before meeting her husband, Baldwin. Meeting and marrying the already famous actor and comedian Alec Baldwin catapulted her fame beyond what she bargained for. As a result of her marriage to Baldwin, she has appeared in several TV shows like Nightcap.
How Did Alec and Hilaria Baldwin Meet?
Sitting in a restaurant and just having a drink was all Alec needed to catch a glimpse of Hilaria. Alec met Hilaria at a restaurant called Pure Food and Wine at Irving Place.
After meeting up in February 2012, they became closer and further took their relationship to the next level. It didn't take long to discover that they were the perfect match for each other.
The couple walked down the aisle on June 29, 2012, at the Basilica of St. Patrick's Old Cathedral in New York City in the presence of friends and family. In an interview with the New York Times, Alec said he didn't plan to marry again after his first marriage that produced his daughter, Ireland Baldwin, failed. He said: "I've dated a lot of people since my divorce, and have thought a lot about what I wanted and what I wanted to do. I thought about it too much, I suppose. I wasn't really ready to take that chance and to act until I met Hilaria."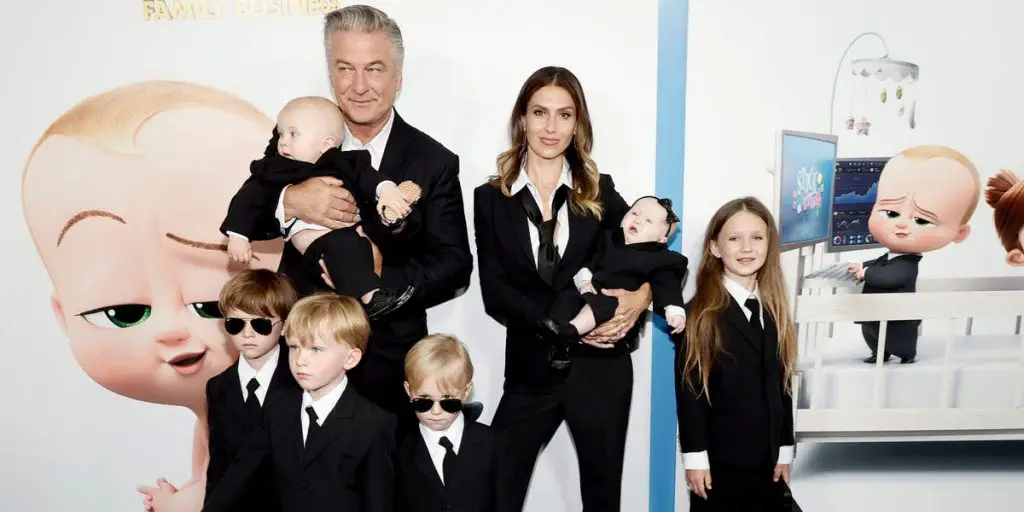 Today, both Alec and Hilaria are happily married, and it looks like they are taking it forever. So far, we haven't heard any scandal. If anything, the way the couple defends and flaunts their love is worthy of emulation.
How Many Kids Does Alec Baldwin Have?
Alec was previously married to Kim Bassinger. They married in 1993. The couple had a child together, Ireland Baldwin before they separated and filed for a divorce in 2002. However, while they may be separated, they were both intentional in raising their child together.
Alec Baldwin and Hilaria welcomed their sixth child together in March 2021. After so many questions like how many kids Alec Baldwin has become so rampant, we can categorically tell you that Baldwin has seven children.
Carmen Gabriela, who is seven years old, is the first child of the Alec and Hilaria union. They also have sons; Rafael, who is 5; Leonardo, who is 4; Romeo, two and Edu, the last of the boys, who is five months. Aside from these kids, Baldwin had a daughter who is 25-year-old with ex-wife Kim Bassinger.
Conclusion
The question of how many kids does Alec Baldwin is answered in this article. We will update the number if the couple decides to have another child in the future.