The recent news of Netflix releasing a remake of the famous film Texas Chain Saw Massacre has sent fans who saw some of the old series into delirium. The new 2022 project is a sequel to the 1974 film based on a ruthless serial killer. If there is anything to go by from the several social media posts, the new series is looking to be more terrifying than the prequel. The term Leatherface has made more appearances online, and it might have raised your interest in what it means. For the oldies, the question on their lips would be, is Leatherface still alive? This article answers all the questions you have about the forthcoming series.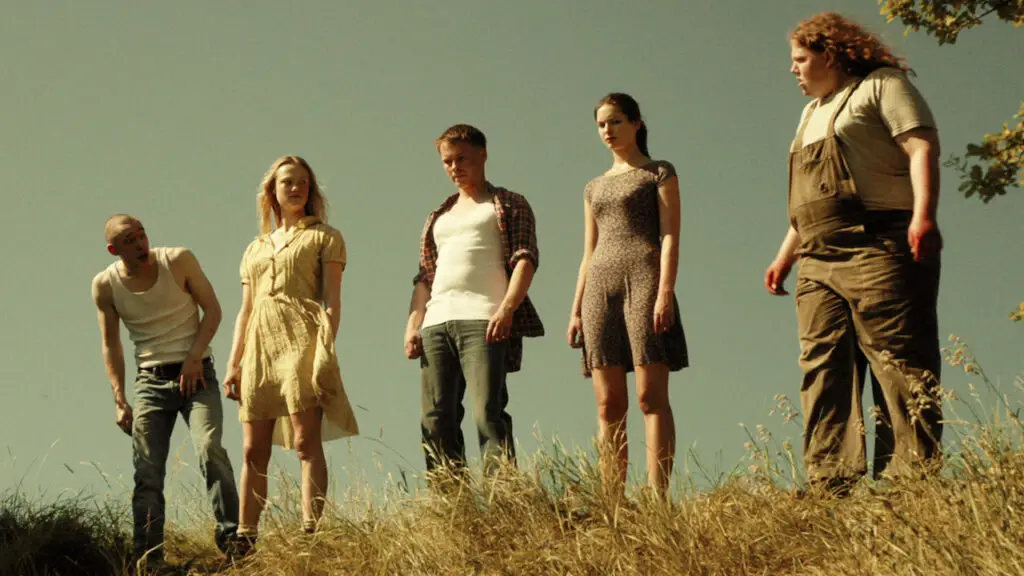 #1. Who is Leatherface?
The inspiration behind the Texas Chain Saw Massacre was Ed Gein. Though he is dead now, his horrific style of using human faces as masks has earned him a place in the lore. Ed Gein's name may give some people PTSD, especially the old folks around when he was alive. While Ed Gein didn't mainly kill many people compared to other serial killers in his time, his crimes earned him serious dark names like Butcher of Plainfield, and sometimes, he was called the Plainfield Ghoul.
Why were people so terrified of him? Ed Gein didn't kill more than two people in his time, but he had a fetish for using human skins for interior décor. So he killed the times he didn't get human bodies for his dastardly act. In 1954, he killed Mary Hogan. Three years after, he killed another woman, Bernice Worden. These incidents drove police to investigate the killings after the strange disappearance of the women. During the investigations, the police expected to find Worden murdered in his house but instead, to their most tremendous shock, they found a house of unbelievable horror.
From a belt made of nipples to a lampshade made from a human face to Ed's chair made up of human skin, it was a gory sight to behold. He was arrested and sentenced to prison.
#2. How Did Ed Gein Get The Name Leatherface?
Gein didn't wear a leather face in real life, but he did in the movie on Netflix. The cast of human skin on a serial killer's face made him more menacing. The film director, Tobe Hooper, explained that in making the film, he studied Ed Gein. The name Leatherface came from the idea that Gein wore human skin on his face when he was on his killing spree. However, in the movie version, the writers created a story that showed that he wore human skin on his face because he had a disfigured face from birth. According to the movie, Leatherface had a skin disease and was bullied, so he decided to wear a leather mask to hide his face. However, when he became a fully grown maniac killing people, his leather masks were made of human skins.
#3. Why Does Leatherface Kill According to The Texas Chain Saw Massacre Movie?
Some people have asked questions regarding the movie's authenticity and if everything narrated in the film happened in real life. The truth is, the film is technically fictional, but it was based on the life of a real serial killer. So again, is Leatherface still alive after all his killing spree? We see how Leatherface uses a chainsaw and a sledgehammer to kill his victims in the movie. Director Hooper stated that Leatherface kills is not because of his hunger to kill but out of fear.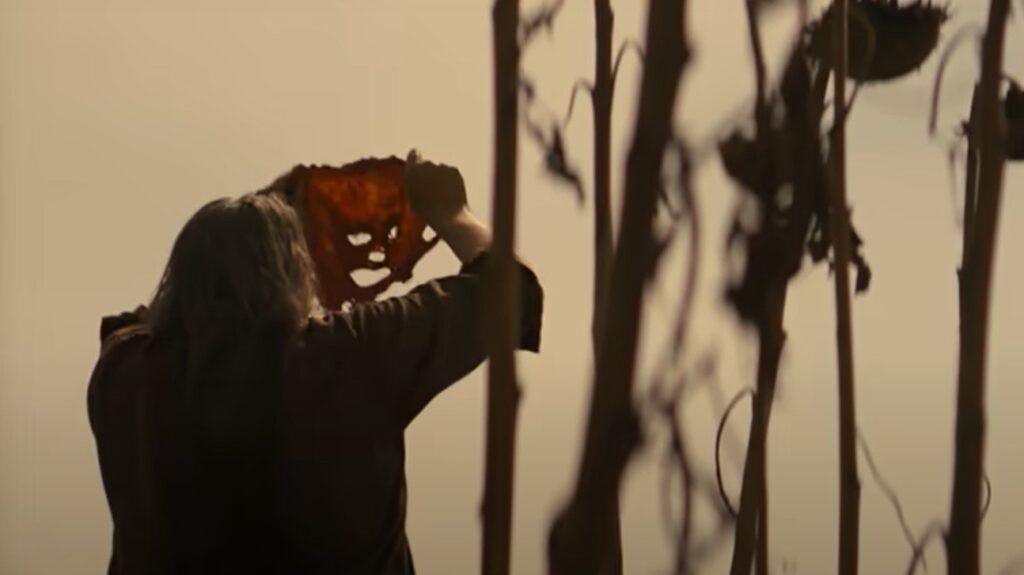 #4. How Ed Gein's Mother Influenced His Strange Decisions
Growing up, Ed had an obsessive mother who would continually drive the narrative that every other woman apart from her was evil. His mother, Augusta Wilhelmine, didn't give to for socialization and would refer to drinking and immorality as vessels of the devil. As a result, Ed and his brother, Henry George, were isolated from their mother. This meant they couldn't socialize with other kids and people. It is argued that Ed killed his brother, Henry, to avenge Henry's hatred for their mother. Sadly, their mother suffered a stroke which eventually took her life in December 1945, a few years after George's death. For the first time in his entire life, he was alone.
To make sure that he doesn't feel alone, Ed attempted to use his mother's skin to recreate her. It was an incredible idea. When the idea failed, he decided to exhume bodies from graveyards and use their skins for his collections. At the back of his mind was to use the human skins he gathered to make a 'woman suit.' There were reports that he only killed when there was a need to replace the human parts in his house. His second victim, Worden, was found decapitated and hung upside down by ropes. Ed had already started skinning her. What was his reason for skinning humans? Sick if you ask us. But, he wanted to recreate a woman suit that would look like his mother. Also one he could wear at any time he felt like he was missing his mother.
#5. Where is Ed Gein Now? Is Leatherface Still Alive?
Is Leatherface still alive? When people ask this question, they aren't talking about the movie but whether he is alive in reality. Ed Gein was sent to mental institutions after he was diagnosed with Schizophrenia. He was charged with murders, but he could not stand trials since he wasn't mentally stable. Ed Gein, aka Leatherface, passed away having being diagnosed with cancer at the Mendota Health Institute when he was 77.
Is the Vikings: Valhalla Story on Netflix true? Find out here
Is Netflix Streaming Texas Chainsaw Massacre?
You can watch the remake of the original film, which was made about 50 years ago, on Netflix. However, reactions have made their way to social media, with many saying the film directed by David Blue Garcia has no authenticity.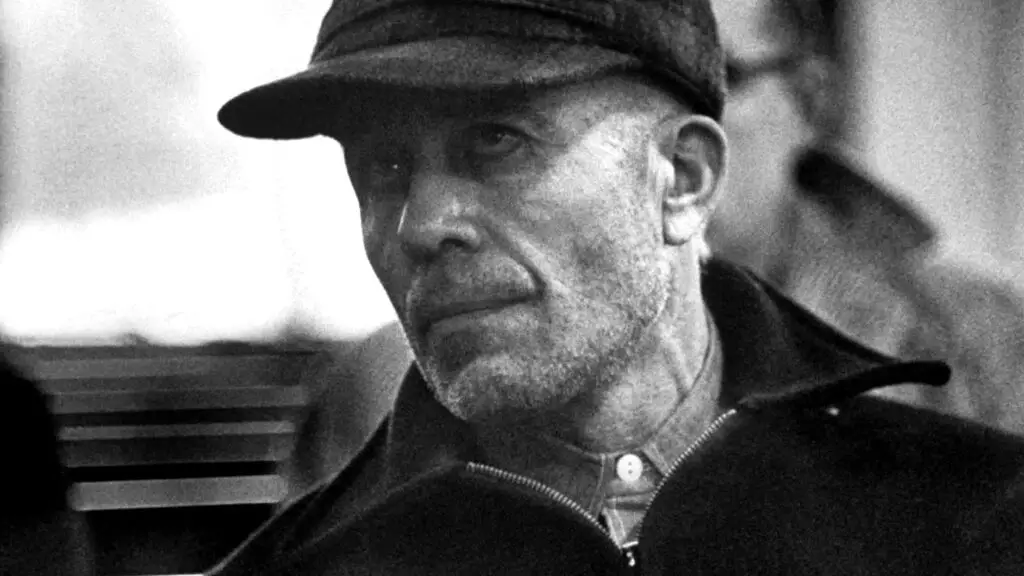 Conclusion
If Leatherface is still alive is a question that has received answers. First, however, it is essential to note that the film Texas Chain Saw Massacre was not only based on Ed Gein. It also received inspiration from the stories of Elmer Wayne Henley, the serial killer, and rapist of boys who Dean Coral supported. It is also necessary to note that neither Gein nor Henley used the chainsaw to carry out their murders, but the film's writers drew from their attributes to create a ferocious character with his killings.