Is Madonna Pregnant?   Talk about range and class, Madonna is definitely on the top list.   Her music covers contemporary themes like politics, religion, and social and sexual issues.  She is the best-selling female artist of her time. Madonna is undoubtedly the most successful solo artist in the history of the U.S. Billboard Hot 100 chart. Her ticket sales revenue surpasses $1.5 billion, which makes her the highest-grossing solo touring artist to walk the earth.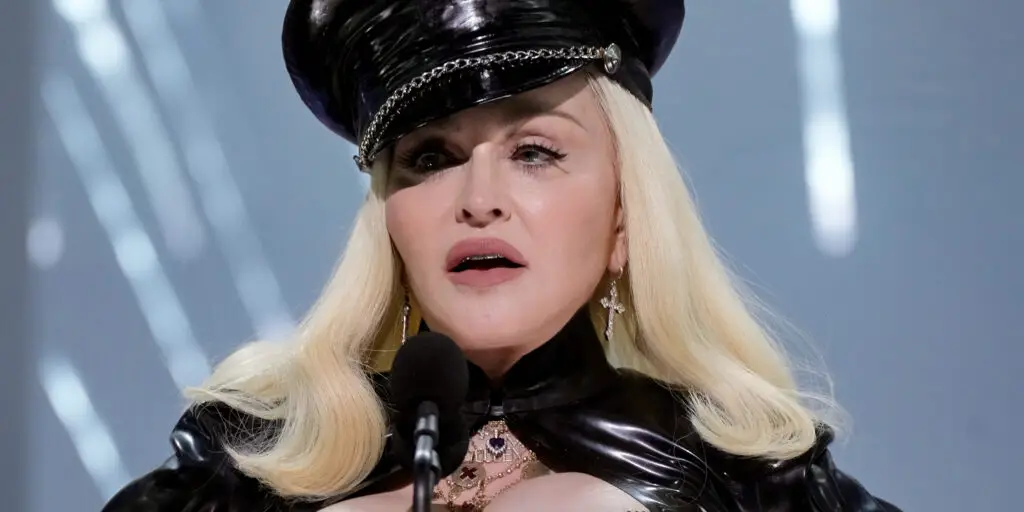 In addition to her musical impacts and career success, her cultural heritage has been regurgitated for decades and will continue to live long. Via her offspring and folks that were privileged to get mentorship from her. Though she currently has six children, there is a new rumor about her being pregnant. Hence the bold question, Is Madonna pregnant?
Madonna Looked Pregnant At  Britney Spears Wedding In June 2022 
In June 2022, Britney Spears got married to her newfound love, Sam Asghari. The wedding ceremony was exclusive and exotic. Notwithstanding, she invited her celebrity friends, including MadonnaThe question is Madonna pregnant emanated from the wedding festivities,  shortly after Madonna and Britney recreated their 2003 on-stage kiss at the MTV Video Music Awards. Ever since  Madonna shared photos of the kiss on Instagram, internet users have been hot on her heels probing whether or not she is pregnant. Some of them have even jumped to a hasty conclusion that Madonna is pregnant. 
BRITNEY AND MADONNA #BritneyWedding pic.twitter.com/lKIqJHj7t3

— Britney Stan 👰 (@BritneyTheStan) June 10, 2022
 Are The Rumors True? Is Madonna Pregnant?
Contrary to the uproar of internet users about Madonna being pregnant. The chances that the 63-year-old singer is pregnant are slim. However, a careful examination of the picture that sparked the rumors will reveal that  The angle of the photo aided by the dress she had on, gives an illusion of pregnancy.
Besides, the pop singer recently broke up with her boyfriend of three years, Ahlamalik Williams. Ahlamalik is three years older than her first child Lourdes, who's 25.  Ahlamalik and Madonna started dating in 2019 till they broke things off in 2021. Though they are still good friends and there is no bad blood between them. They had an on-and-off relationship before they mutually decided to end things for good. 
You can read about the grief of Oliver Green here. What really happened? Find out here
Madonna  Has Two Biological Children And Four Adopted Ones
 Whether the ri=umors are true or not, Madonna already has a handful of children. She welcomed her first child  Lourdes in 1996 alongside former partner Carlos Leon.  A little over Four years later, she welcomed Rocco with her second ex-husband Guy Ritchie.  And In 2006, she adopted David, and  Mercy, three years later.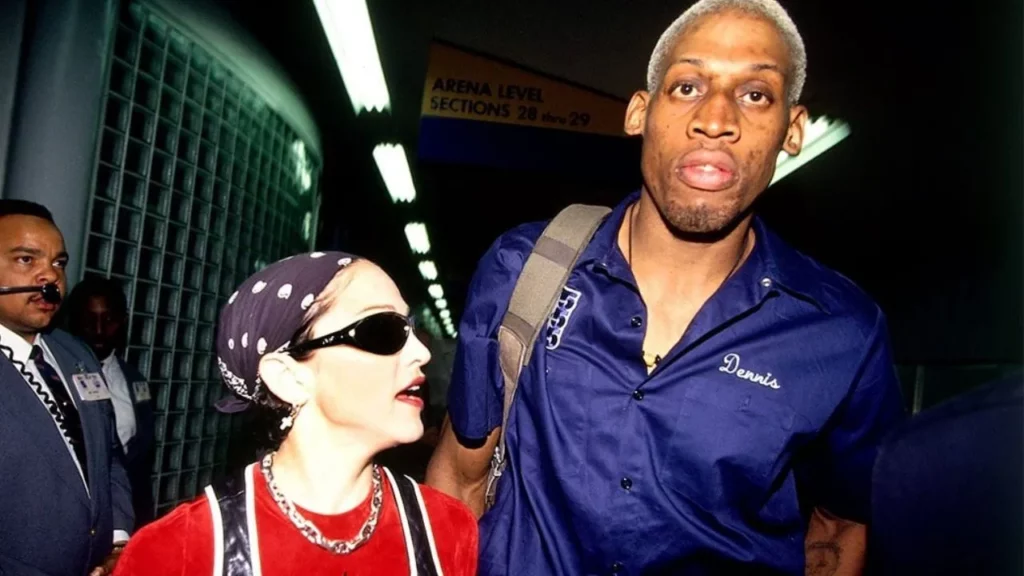 At the time she was 51 years old, and she dated  Brazilian Model Jesus Luz who loved her to a fault. Though  Jesus loved her four children dearly at the time, he desperately wanted to have a child with her but due to health reasons,  it didn't work out. Shortly after they broke up in 2017, Madonna went on to adopt twins Stella and Esther. 
 Conclusion
Considering her love for children, it wouldn't come as a surprise if the 63-year-old pop singer is pregnant.