Politics open people to all forms of attack including racism. Unfortunately, not only the active participants get jumped by political thugs, even their families do, just like in the case of J.D Vance wife and children.  During the final debate between Tim Ryan and  J.D. Vance, the moderator asked for the candidates' thoughts about the 'great replacement theory.' Then Ryan went on to accuse Vance of agreeing with the controversial theory, which claims Democrats are systematically 'replacing' white U.S. voters with immigrant voters. Vance on the other hand didn't take it likely with him as his children and wife became subjects of online bullying afterward.  And ever since then,  both negative and positive attention has also shifted to J.D Vance wife.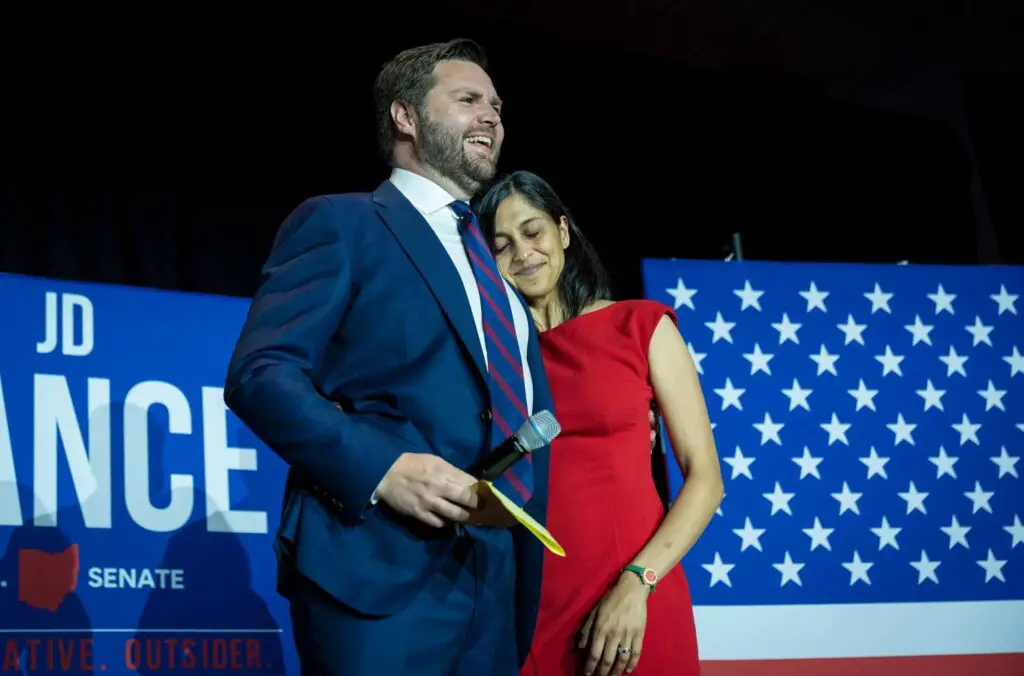 Who Is J.D Vance Wife? 
J.D Vance wife is the brown skin beauty,  Usha Chilukuri. Though she is of Indian descent, she is also a native of San Diego, California.  She is a  litigation and appeal lawyer in various sectors, including technology and higher education. Usha is licensed to practice law in California, D.C., and Ohio.
J.D Vance Met His Wife At Yale  Law School 
Unlike the flimsy narrative that J.D Vance is married to an uneducated immigrant, his wife is well educated. After graduating from Mt. Carmel High School, Usha enrolled in Yale University to study history. She then acquired a Master of Philosophy degree from the University of Cambridge, which she'd joined as a Gates Cambridge Scholar. From 2010 to 2013, Usha studied law at Yale Law School.
 It was during her law school days that the couple met at Yale law school.  During an interview with  NBC News in 2017, J.D Vance wife revealed that Vance's positive attitude drew her to him.  He was well-mannered and unique from anyone she had ever been with. So they started dating till they eventually got married in 2014.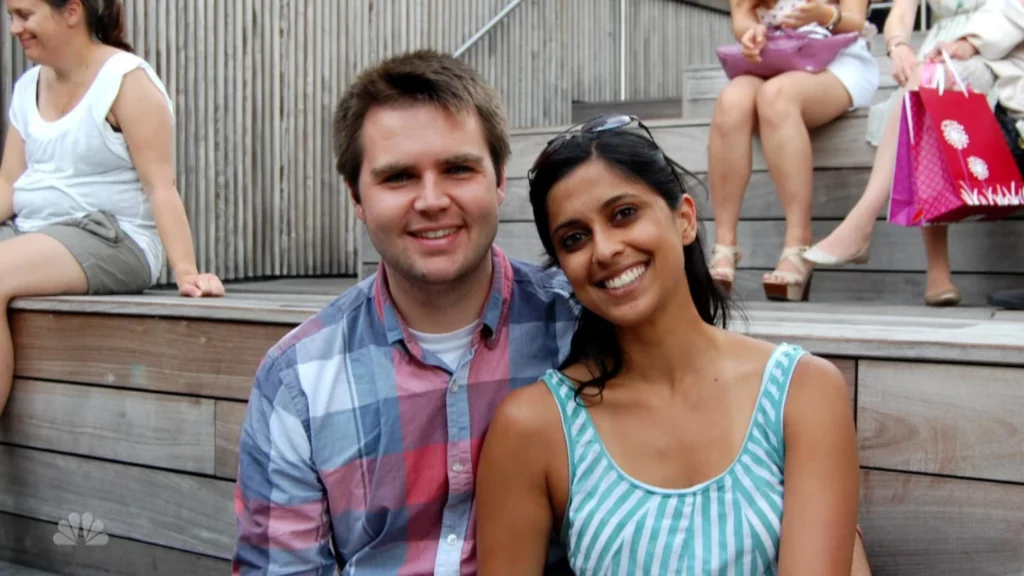 J.D Vance Wife  Has Worked As An Associate For Prominent Firms In The U.S
She was In the summer of 2014 after they got married, Usha worked as an associate for Taft Stettinius & Hollister LLP in Cincinnati, Ohio. Shortly after, she moved to D.C., where she clerked for then-Judge Brett Kavanaugh at the United States Court of Appeals for a year. 
Then in In 2015, she joined Munger, Tolles & Olson LLP as an associate for two years before clerking for Chief Justice John G. Roberts of the U.S. Supreme Court. And in 2018, Usha returned to Munger, Tolles & Olson LLP,  where she is currently working.  
J.D Vance And Usha Have Three Children Together
After their marriage in 2014, the couple had their first child, three years later in 2017. His name is Ewan Blaine. Interestingly,  the name and birth date of their second child is unknown to this day. Then in 2021, they welcomed their first daughter and third child, Mirabel Rose Vance.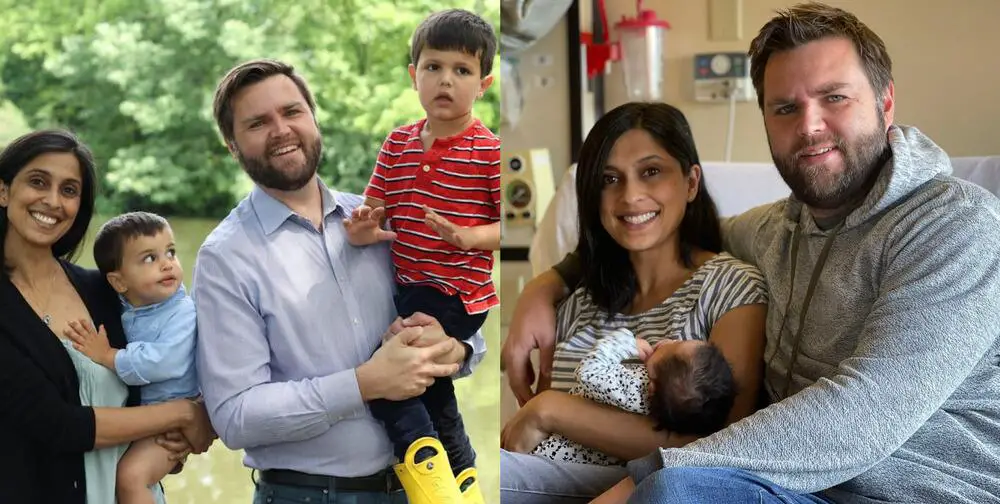 J.D Vance Loves To Spend Quality Time With His Family 
Growing up, J.D Vance didn't experience a stable family setting. This positively influenced the way he views family and his staunch disapproval of divorce. He is very big on spending quality time with his family and being a good father and husband to his wife and children. Because of his desire to be close to his family, he purchased a $1.4 million estate in Cincinnati, Ohio, in 2018. 
Conclusion 
J.D Vance and his wife are both intellectuals and they are particular about the growth and safety of their children who Vance fondly refers to as three beautiful brown babies in his tweet that called Ryan out for instigating racism against them.