When it comes to comedy, Jack Black is a natural as he is effortlessly funny. He has been putting smiles and happy grins on the faces of fans for over 20 years. The American entertainer and comedian is famous for his role in Kung Fu Panda and his class act in  Tenacious D, with his friend, Kyle Glass.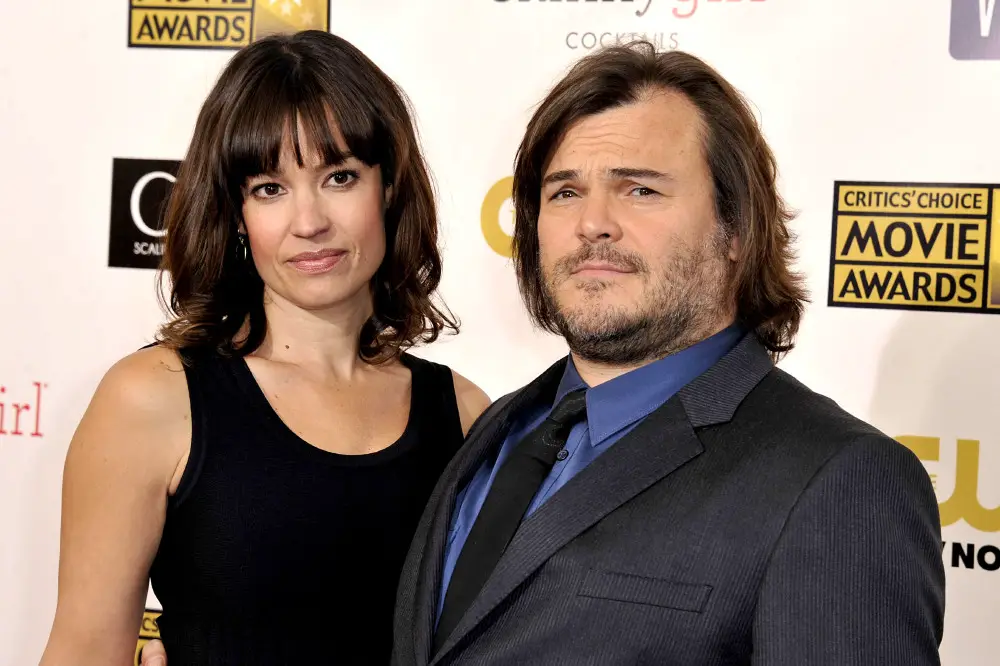 When Jack isn't performing or in the spotlight, he is a husband to his beautiful wife, Tanya Haden, and a loving father to their sons. Although Jack and Tanya are the perfect lovebirds, they lead very private lives. In this article, we would be revealing some top facts about the couple's love life and intriguing facts about his wife.
Quick Facts About Jack Black's Wife
All About Jack Black's Wife,Tanya Haden
Tanya Haden was born to Charlie Haden, a popular jazz bassist,  On the 11th of October, 1971,  in New York City. She is the third of triplets named Petra and Rachel Haden who are very good bassists and a violinist. She has just a brother, Josh Haden, who is also a musician.  He plays bass for a rock band called Spain.
Musical talent is definitely a thing for Tanya's family. Her paternal grandparents were also into music, they sang folk music. They also hosted a radio show called The Haden Family Radio. She had been singing in a band called the Haden triplets with her sisters ever since they were little girls. They recently released their debut vocal album in 2014 and since then they have toured major parts of the country performing together.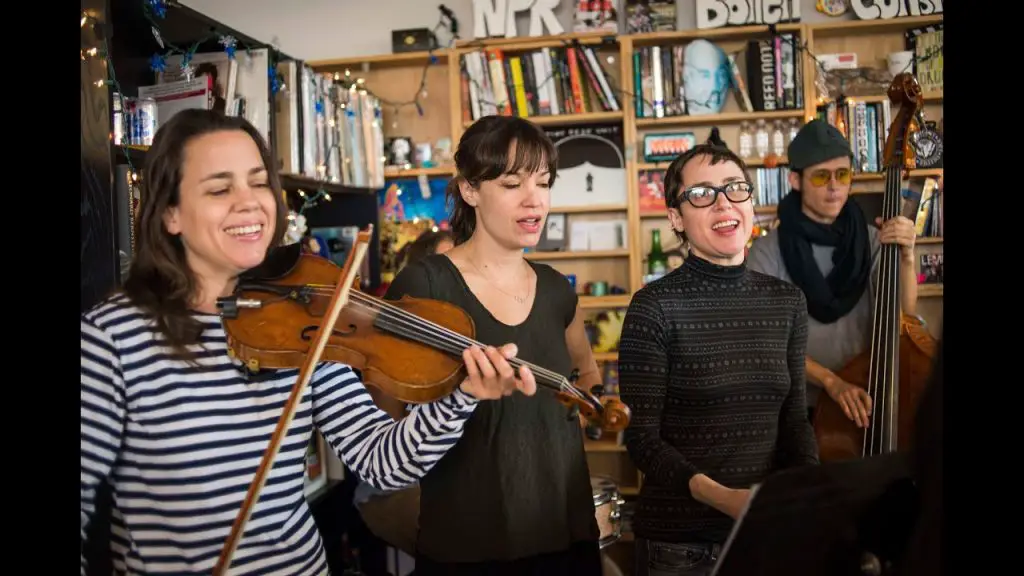 Jack Black wife is a professional cellist, who plays incredibly well. She has played with notable bands such as the Silversun Pickups, Sea Wolf, and the Warlocks. She is also famous for her outstanding works on 2008's Kung Fu Panda, The Muppets, and Muppets Most Wanted.
Tanya is also a natural when it comes to music. Back in her high school days she and her sisters formed a band called That Dog with Anna Waronker and Tony Maxwell. The band made waves at the time till it dissolved in 1997. however, Tanya was more drawn to art so she faced it squarely. After high school and college, she went on to get her MFA degree from California Institute of the Arts in 2001, where she majored in experimental animation.
Jack Black's Wife Is His High School Sweetheart
Jack Black first met his wife, Tanya, when they were students at Crossroads School in Santa Monica. For some unknown reason, he was too shy to ask her out, he never even attempted to. In an interview with The Sun, Jack said:
"I wish I'd had more courage to ask out Tanya Haden, the woman who eventually became my wife. We met at school at 18 and I wasted 15 years waiting for my chance. She was everything I could wish for. Talented, beautiful, and a wonderful performer on stage. She was part of a band called The Haden Triplets. We first worked together on a student film but we did not date."
He also revealed that he used to watch Tanya and her sisters perform at local venues, mostly watching from the corners. Jack and Tanya ran into each other a couple of times and shared a lot of awkward meetings but didn't start dating until 2005.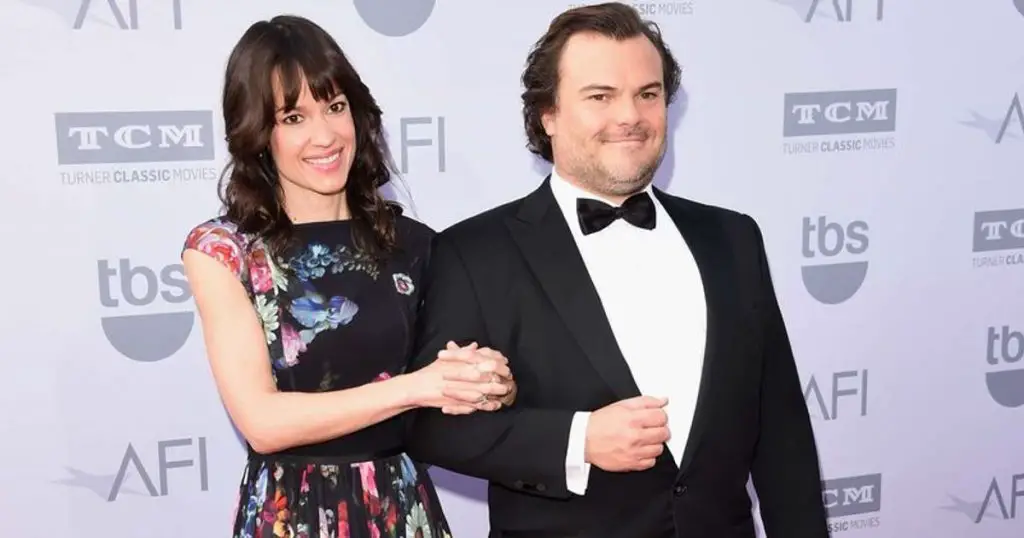 Jack Black Got Married In 2006
15 years later in 2005, after high school, Jack met his friend at the birthday party of a mutual friend. It was at the party he summoned the courage to ask her out, luckily for him, she agreed and they started dating. Less than a year into dating in 2006, Tanya and Jack eloped and got married in Big Sur, California.
Although prior to their dating and eventual marriage, Jack had his reservations about marriage. His parents had divorced when he was 10 years old and he blamed himself for it. He had so much guilt and pain that pushed him into vices like drug abuse and the likes. Luckily, his orientation about marriage changed when he started dating Tanya. He revealed this in an interview about his marriage:
"Before Tanya, I had always felt like marriage was not for me. I didn't like the way it worked out with my parents. I didn't ever want to be in a divorce, so I was never going to get married… What makes it work? I love her! I'd had decades of flings where, as soon as it was over, I was looking for the exit. I never feel the need to escape with Tanya."
Jack Black and Tanya Haden Have Two Sons Together
Shortly after they got married, they had their first boy child, Samuel Jason on the 10th of June, 2006,  at the Cedars-Sinai Medical Center in Los Angeles. He even played a voice role in Kung Fu Panda 3. Two years later, they welcomed their second child who is also a boy, on the 23rd of May, 2008. His name is Thomas David. During his pregnancy, Angelina Jolie gifted Tanya a fancy maternity dress. Tanya and Jack admit to adoring them so much. Jack enjoys spending quality time with the boys and doing fun stuff like watching movies together.
Are Jack Black And Tanya Haden Still Together?
Its been well over 15 years, Jack and Tanya are still very much together and enjoying marital bliss.  Although they keep their love life private and away from the media, but once in a while they flaunt their love in our faces. One time, in a radio interview, Jack referred to his wife, Tanya, as his soul mate. They have been seen hand in hand in red carpet shows a couple of times with their sons right beside them.
Jack Black is in a very healthy marriage with his wife, and they have a strong bond. He also revealed that he felt even more connected to Tanya and her family when he was invited to record a track on her father's album. They are also a playful couple who goof around, like the one time they performed a hilarious cover of Lady Gaga and Bradley Cooper's Shallow together.
What Is Jack Black Wife Net Worth?
Given Tanya's range as a talented cellist, artist, and singer, it is safe to say "she understood the assignment as she has secured the bag". She makes good money from each of her skills. She holds a net worth of a whopping $2million.
Conclusion
Well! Just like the popular saying " Destiny cannot be denied but delayed" for Jack Black and his wife, Tanya, their love was delayed but not denied. While this is a major win for Jack who got lucky to reunite with his love after 15 long years, we strongly advise against it. Tell that person you love them today, delay is sometimes dangerous.