How do you stay in a haunted house for ten years with first-hand knowledge that the house is haunted? This was the case of the Perron family in director James Wan's movie, The Conjuring. Unflinchingly, It is in tune with the gory and spine-chilling nature of his films. The movie is a detailed sequence of the horrific experience of the Perron family in their spooky house in Harrisville, Rhode Island. Every scene in the film provokes an outrageous amount of goose pimples.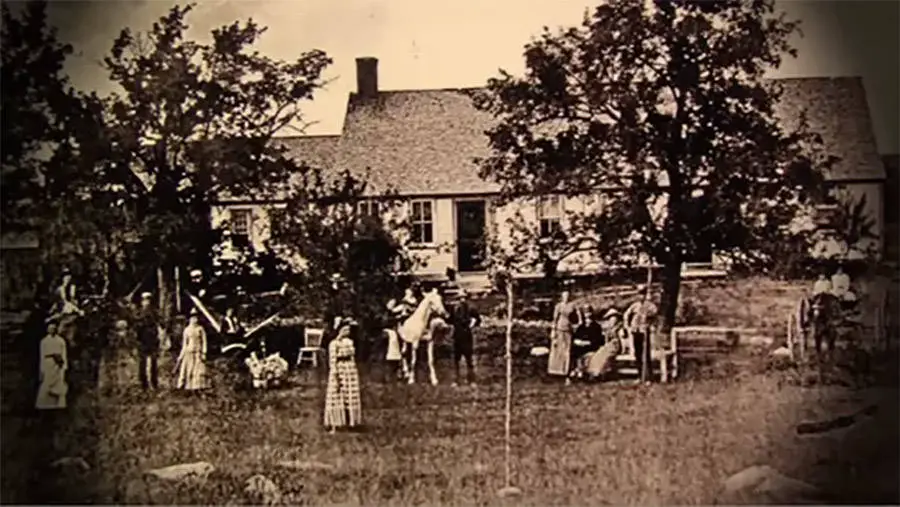 According to director James Wan, the story narrated in the movie is fictional. Yet viewers were paranoid and watched over their backs in their own homes. Imagine what would happen if the original account of the story airs. Legend has it that most of the Perron family members were emotionally attached to their spooky house. Even so many years after relocating, they still feel connected to the house. Kindly read on to know more about the uncanny preference of the spooky house by the Perron family.
The Perron Family Moved Into The Spooky House In 1971
Like most new homeowners, the Perron family were elated to finally move into their new home in 1971. The Perron nuclear family consisted of their father, Roger, their mother, Carolyn, and their children, Andrea, Nancy, Christine, Cindy, and April. It was supposed to be a peaceful dream come through. But things didn't work out as planned for the family of seven. They experienced so much turbulence in their ten years' stay in the house. Although, one of the daughters, Andrea, who is more intuned with her spirituality, stated that the house immediately felt like home when they moved in.
Abruptly, ten years after putting up with eerie activities around the house, in the winter of 1980, their mother, Carolyn Perron, decided it was time to move out. She had a little chat with her husband, Roger Perron. Carolyn explained why they couldn't afford to spend another winter there. The house is usually gloomy, bitter, and cold during winters with more frequent paranormal activities. Thankfully, the couple were on common ground and finalized their relocation process. They eventually moved to Georgia, which Carolyn described as home.
The decision to relocate was significant for the children. Nancy refused to move out with the family. Instead, she stayed in with the house's new owners before relocating to Chepachet, Rhode Island. On the other hand, Andrea grudgingly moved to Georgia with her parents before moving out to Florida. Christine and Cindy live close to their parents in Georgia. Unfortunately, their youngest sister April passed on in 2017. She died from an accidental overdose from a fentanyl patch prescribed in connection with surgery.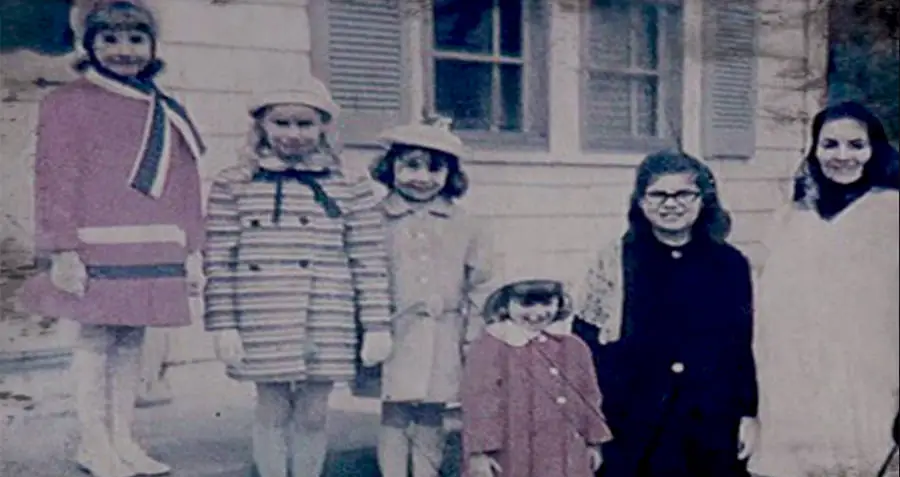 Some Members Of The Perron Family Went Back To The House To Carry Out A Paranormal Investigation
Moving out of the house was a big deal for some members of the Perron family like Andrea, Nancy, and their father, Rogers. The three of them were emotionally attached to the house. Andrea was just a 21-year-old senior at Chatham College in Pittsburgh when she heard about their relocation, she was despondent . Accordingly, Nancy didn't want to leave the house, so she stayed for an extra year with the new owners. And their father who consented to their relocation because his wife was unyielding in her decision and quest for peace and tranquility. These three Perron family members felt a strong connection that prompted them to make a recent trip to their former spooky house. Upon arrival, the father and daughters team hosted a live stream paranormal investigation. 
Categorically, the remaining three members of the Perron family that consisted of their mother, Carolyn, and two daughters Christine, and Cindy, were in virtual attendance. Not in a million years would Carolyn go back to that house. Instead, the trio live-streamed their brave family members carry out a paranormal investigation on their former home. Unerringly, Andrea said that she had a good and productive time at the house. She claims to have contacted their youngest sister, April's ghost. She also firmly believes April's ghost was in the place as she could hear other spirits chanting her name. It was a bit cynical, but Andrea thinks that the souls in the haunted house feel heartbroken and sympathetic. She thinks they are mourning with the Perron family for the loss of Nancy's granddaughter. Lucy Connor had recently died in a flood storm in Waverly, Tennessee.
Another movie that can get your attention is Malignant. Is it as scary as people say? Read about it here
The Perron Family Opine That The Movie Portrayed Bathsheba In A bad Light
Andrea Perron wrote a memoir titled House of Darkness House of Light. The is a chronicle of Andrea's experience growing up in the house. However, The Conjuring is not based off the book or the actual events in the Perron house. Instead, the movie is a fine blend of minimal reality and a great ton of fiction. The story narrated in the film was a refurbished version. It was told to New Line Cinema by Lorraine Warren and Andrea Perron herself. Hence the members of the Perron family disagrees with Bathsheba portrayal as the villain in the movie.
Andrea doesn't appreciate the fact that Bathsheba was accused of witchcraft. The myth says that Bathsheba offered her children to satan as sacrifices and lived a wretched life to obscure suspicions. The Perron family members do not believe that Bathsheba was responsible for tormenting their mother either. Andrea also revealed that there were other Malevolent spirits in the house. She believes that her mother was haunted by the angry ghost of Mrs. Arnold, who committed suicide by hanging herself when she learned of her husband's death.
The Exorcism Scene Was Traumatic For The Perron Family To Watch
Although Carolyn Perron doesn't vividly remember the seance that happened to her in real life, the rest of the Perron family members do. Andrea describes watching the scene as reliving her very terrifying childhood trauma. She also stated that the exorcism portrayed in the movie never happened. It was a very skittish seance session that transpired in real life. And she remembers peeping at the procedure with her younger sister Cindy from a corner. The unimaginable happened when the medium conjured up a spirit that immediately attacked their mother. The conjured spirit flung their mother into a different room and carelessly dropped her on the floor. Their mother suffered multiple injuries, including a concussion that took a while to heal.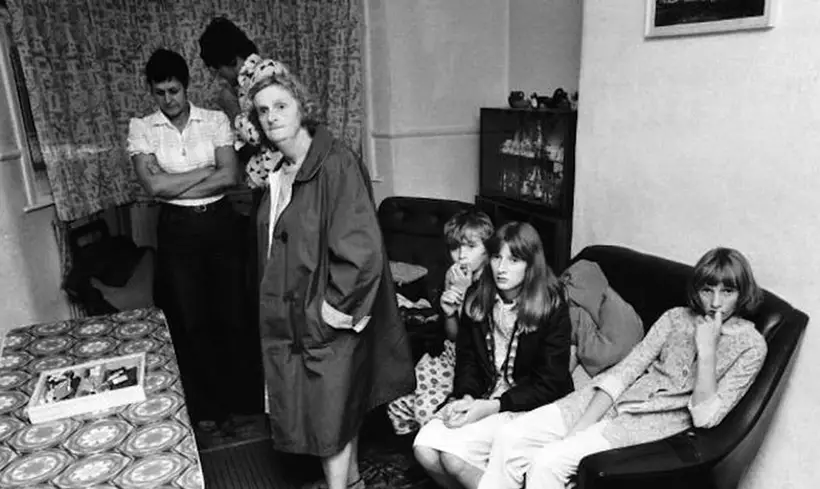 Andrea Perron Wants To Buy Back The Haunted House Someday
As a rule, human beings are designed to shy away from anything that threatens their life and peace. But some people like Andrea Perron are a few exception. She doesn't see the need to entirely avoid the house and close that chapter of her life for good. Instead, Andrea has expressed her intent to acquire the property someday. Andrea is unphased despite Elizabeth Warrens warnings that she would die if she ever went back to the house. Andrea made it known that growing up in the spooky house made her less terrified of the idea of death; besides, it is inevitable. Andrea also said that she finds solace in knowing that death isn't the end as there is a promise of an afterlife. 
However, The house now belongs to Corey and Jennifer Heinzen. The new owners usually rent it out overnight to paranormal investigators. Although it is currently out on sale for $1.2million, Andrea cannot afford it yet. She soothes herself by saying she would let the universe decide if it is their last meeting; moreover, she doesn't need to own the house as the house owns her. Andrea also made the shocking revelation that the house reaches out to her often and urges her to "come home."
Another series you see on Netflix is Maid. Is the Barefoot Billy real? We explained everything you need to know here.
 Conclusion
The Perron family, who were Roman Catholics at the time, didn't believe in ghost or paranormal activities. Their opioins about paranormals changed when they moved into their house and dwelled amongst ghosts for a decade. Their experience in that house will forever be an integral part of their life story. The sour experience is a heirloom. It will be passed on to generations yet unborn of the Perron family.