Like most lead characters in Netflix films, Jackie Justice is iconic. Jackie is the lead character in Netflix's recently released sports drama, Bruised. The film tells the inspiring story of Jackie Justice, who is a Mixed Martial Arts (MMA) fighter. Jackie is caught in between her career and navigating her way back up after suffering an unprecedented defeat that steamed from anxiety while rejuvenating her relationship with Manny. Manny is her estranged six-year-old son. To top it off, she was in an abusive relationship with her manager, who doubles as her boyfriend.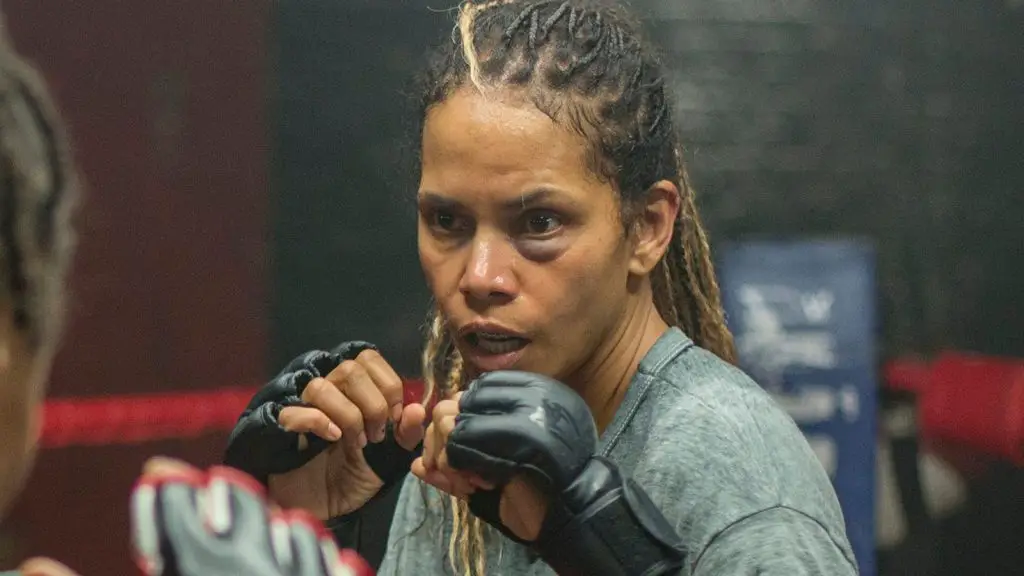 The journey back up was really cumbersome. She worked multiple odd jobs to pay her bills and keep afloat, which is a common plight of most viewers. Luckily for Jackie Justice, a silver lining appears in the dark cloud. She pushes herself with intensified training sessions after concealing a deal of $10,000 fight against Lady killer. On the other hand, Lady Killer is a big fish in the MMA community. Sadly, she lost the big battle.
Notwithstanding, Jackie Justice exhumed so much grit and tenacity, which was a significant touchpoint to the realities of most viewers. This shared reality has got viewers asking if the movie, Bruised, is a true story. A large faction of fans are even more particular about what Jackie Justice true story could be. As usual, we've got you covered. Keep on reading to find out some mind-blowing details about Jackie Justice and what her true story could possibly be.
Is Bruised A True Story?
While a faction of viewers are of the opinion that the storyline of the movie is cliche, The other section, which is surprisingly more prominent than the former, thinks otherwise with a suspicion that it is a true story. Interestingly, Bruised is not a true story. Although, the characters were eccentric and could pass off for real Mixed Martial Arts fighters. However, in the movie's first draft, the central character was different. It was an Irish Catholic girl in her 20s instead of the single black mother portrayed in the film.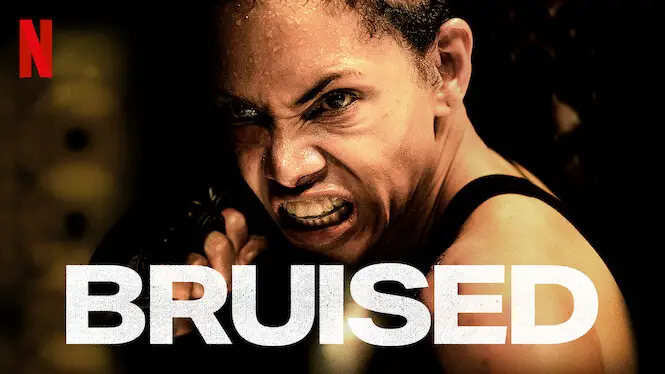 What Is Jackie Justice True Story?
Given that Bruised is not based on a real-life incident, it shouldn't come off as a surprise that there is no Jackie Justice true story. However, what is more, fascinating is that Jackie Justice is not a professional Mixed Martial Arts fighter. However, the movie's co-star, Ladykiller, is a real-life UFC women's flyweight champion, played by Valentina Shevchenko. As a matter of fact, Jackie Justice is a product of Halle Berry's imagination. Interestingly, Halle Berry also took cues from her life challenges that served as an inspiration to bring the character of Jackie Justice to life. In an interview, she said:
"I understand being a marginalized Black woman and the anger, resentment, fear, and frustration that comes with all of that. If I could put all of that into this movie, all the things that I know so well, then I knew I could create a character that will not only be real but will resonate with women of different races, too."
Bruised Is Halle Berry's Directional Debut
When Halle Berry received the initial script of Bruised in 2017, she was hooked by the story and the active struggle for redemption by the lead character. So she decided to take up the lead role. However, a few adjustments were made. The lead character became a struggling single black mother instead of a young Irish catholic lady written by screenwriter Michelle Rosenfarb. After making the necessary adjustments to perfection, directing became a dilemma. Halle Berry had to step into the big shoes of the director since she couldn't find anyone worthy of directing the movie to her taste. Because of the unexpected turn of the events, Bruised became Halle Berry's directional debut. It first aired in cinemas on November 17th. By November 24th, 2021, it began streaming on Netflix. 
Halle Berry Spent Eight Months In Training For The Role Of Jackie Justice
One of the highlights of the movie that viewers primarily praise is the skillfulness of Jackie Justice. The revelation that she isn't a real-life Mixed Martial Arts fighter makes her dexterity even more pristine. And as such, we can't help but wonder the amount of hard work that went into making the movie alongside Halle Berry's talent and grit. It took her eight solid months to prepare herself mentally and physically before filming began.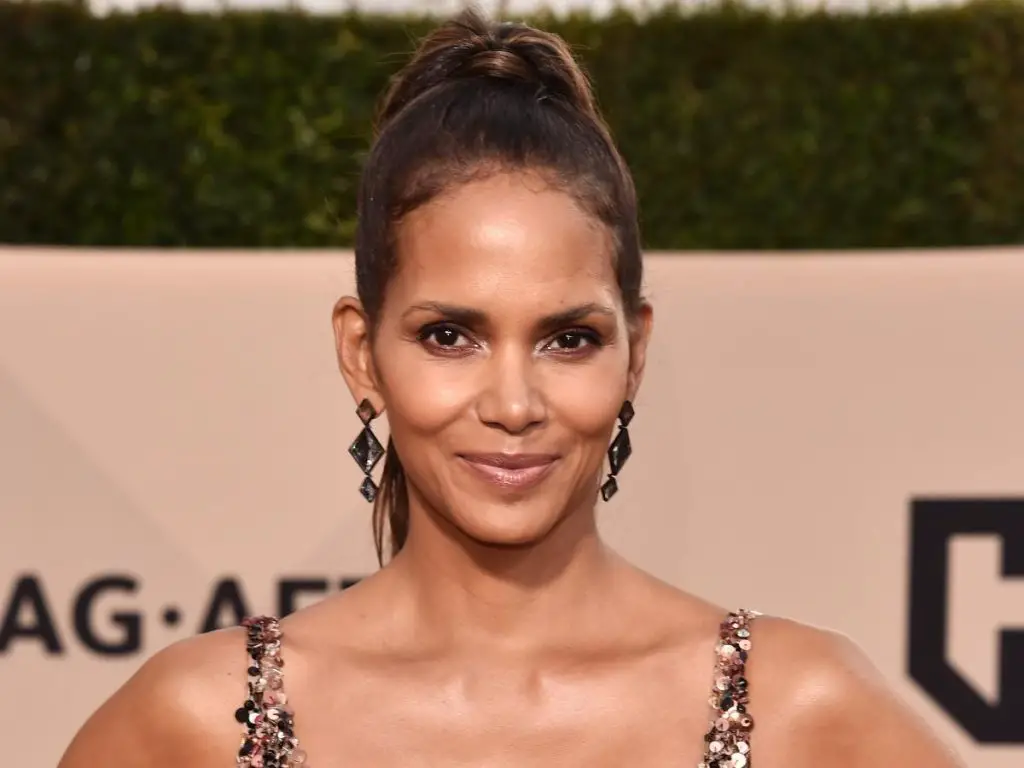 In the course of the eight months of training, she mastered the art of boxing, capoeira, Muay Thai, jujitsu, and judo. Halle Berry also suffered some injuries during training. During one of the fight scenes, she sustained a broken rib. According to  Valentina Shevchenko in an interview, "Halle Berry has alot of power." This statement is holistically true as the fights were so realistic given Halle Berry's acting talent and dedication towards learning the sport of Mixed Martial Arts on such short notice. 
Conclusion
We know, right? There is no Jackie Justice true story, and Halle Berry, who is over fifty years old, could pull off such stunts? Incredible! And honestly not bad for a directional debut. If you are yet to watch the movie, you honestly should soon enough.