Cam Newton is now  32 years old with an adjourning career. The downward spiral of his career began in  2019 when he missed all but two games of his final season with the Carolina Panthers. Although he used to be number one before the misses, he has also battled with a Lisfranc injury in the foot and a shoulder injury,  which has had a negative impact on his health and career.
Last month, the New England Patriots took us by surprise when they released former NFL MVP Cam Newton. Now, with New England a week away from opening up its regular-season schedule against the Miami Dolphins, he still hasn't been called back.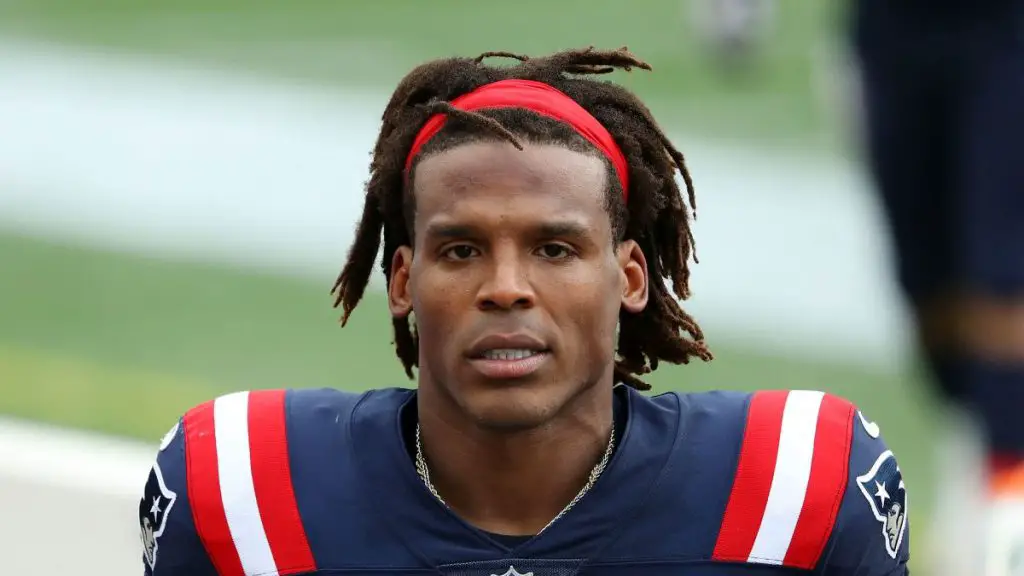 Cam Newton is now a free agent and the New England's brass has been propping him up as its starting quarterback over rookie Mac Jones. Keep reading to find out the real reason why he was released and what he is up to now.
Quick Facts About Cam Newton
Why Was Cam Newton Released From New England Patriot?
It's been two weeks since Cam Newton has been dismissed from New England Patriot. The team is yet to release an official statement as to why he was released. However, he granted an interview to address the rumors as to why he was dismissed.
While he expressed his disappointment, he didn't confirm or deny the rumors that he was dismissed because of his Covid-19 vaccination status However, he was exacerbated when he took a trip to Atlanta and was forced to miss five days due to Covid protocols.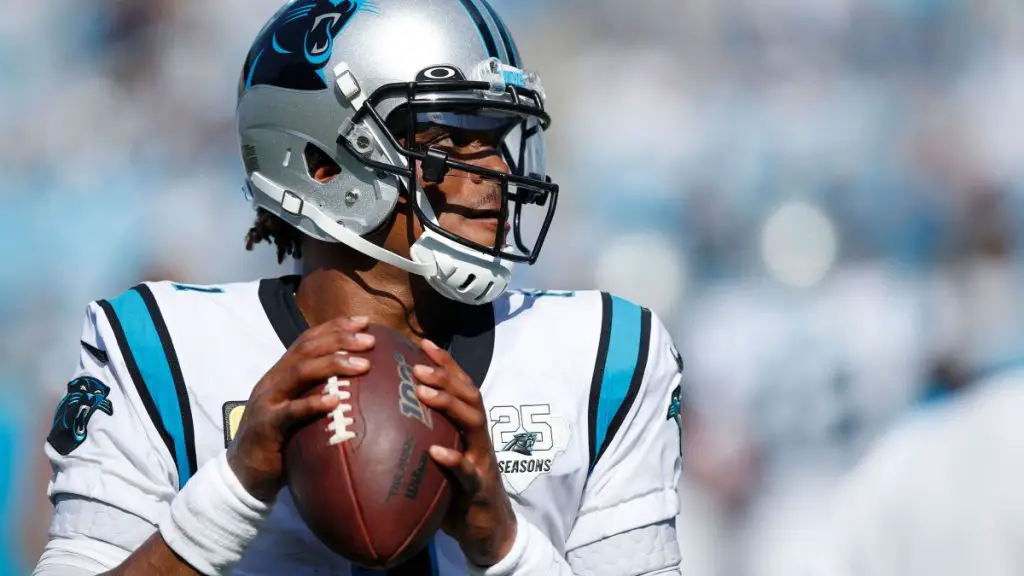 There is a lot of speculation about the reason for his dismissal being his vaccination status. He also talked about the mood change and how he was treated differently during rehearsal.
 He also frowns at the reports that he was a bad teammate and a big distraction in the locker room. Cam Newton now believes that the decision to dismiss him was already made long before his Covid protocol status became an issue.
Cam Newton Now A Free Agent?
The quarterback is now a free agent looking for a new team to sign him up. Looks like he will have to settle for a backup job this summer. However, this is most likely a probability because of his  Vaccination status. 
Getting a team to sign him up as an Unvaccinated free agent would be a struggle and a big risk considering the stringent  NFL COVID-19 protocols. However, before he got released from New England,  he had flawed NFL COVID-19 protocols which kind of put him in a bad light.
 Looks like  Cam Newton might be a free agent for a long while. Factors like his vaccination status and injuries caused lapses of him throwing a mere eight touchdowns against 10 interceptions in 15 starts for the New England Patriots last season.
What Is Cam Newton's Networth?
Despite his current situation, Cam Newton is still a big shot in the industry. He holds an estimated net worth of $75 million. It is reported that he has earned over $121 billion from his football career. 
Conclusion
Looks like Cam Newton might be a free agent this season unless he gets vaccinated and gets lucky with a team to sign him up. We also do wish him a quick recovery from his injuries and the very best of luck.