A few weeks ago, Nico Ali Walsh won his second professional bout, and it has begun to raise dust about his otherworldly grandfather. Yes, Nico is the grandson of the legendary and who some people call the greatest fighter ever to live, Mohammad Ali. So, of course, being in the spotlight means many people want to know Nico Ali Walsh's parents. Even better, we have all you need to know about him.
While Nico is gradually getting fame, there is no doubt that he is also riding on his grandfather's fame. But it may come as a rude shock to you that one of Nico Ali Walsh's parents didn't want him to be a boxer early in his amateur career. It is a valid concern as the manner of Mohammad Ali's travails before his death remains fresh in the memory. We will give all the details on which one of his parents had this fear and what he was concerned about.
Who is Nico Ali Walsh?
Nico was born on July 11, 2000. He is an American professional boxer and renowned because of his relationship as the grandson of Mohammad Ali. Not much is known about how he grew up. However, he is still relatively young, and we get to see his growth both career-wise and otherwise.
Who Are Nico Ali Walsh Parents?
Nico Ali Walsh is the son of Robert Walsh, also known as Bob Walsh and Rasheda Ali. The latter is the daughter of the legendary Mohammad Ali. The duo married in 1997 and have not had a single scandal that would cause them to separate. They also have two sons, Biaggio Ali Walsh, born in 1998, and Nico Ali Walsh, born in 2000.
Meet Robert Walsh
Robert Walsh, aka Bob Walsh, was born in Chicago in October 1957. He had parents who were business enthusiasts, and they have a restaurant. Growing up, he had no choice but to fall in love with the cuisine. Bob went to college in Wisconsin. After his graduation, he enrolled to serve with the Marine Corps. There is no information on how long he did or even where he served. However, he retired after serving for some period. This service makes Bob an Army veteran. He, however, returned home to continue his parents' legacy of the family restaurant.
Bob became a member of the American Culinary Federation to grasp other culinary skills, where he trained as an apprentice. He would later get a job at Rosebud Restaurant. Bob Walsh worked with several restaurants before moving to Florida to begin his restaurant. He met Rasheda Ali, who would later become his wife while a chef in Chicago, a hostess.
Who is Rasheda Ali?
Rasheda Ali is one of the many daughters of Mohammad Ali. Today, she is an author, Parkinson's disease advocate, and public speaker. Rasheda Ali became a Parkinson's disease Advocate because of how the disease dealt with her father and how it affected her relationship with him before he passed on.
Rasheda Ali is the author of the book I'll Hold Your Hand So You Won't Fall: A Child's Guide to Parkinson's Disease. The book was inspired by her father, who died from the disease.
Mohammad Ali's Parkinson's disease is well documented as the man whose most significant asset –his powerful speeches – was reduced to silence and the symptoms of Parkinson's disease.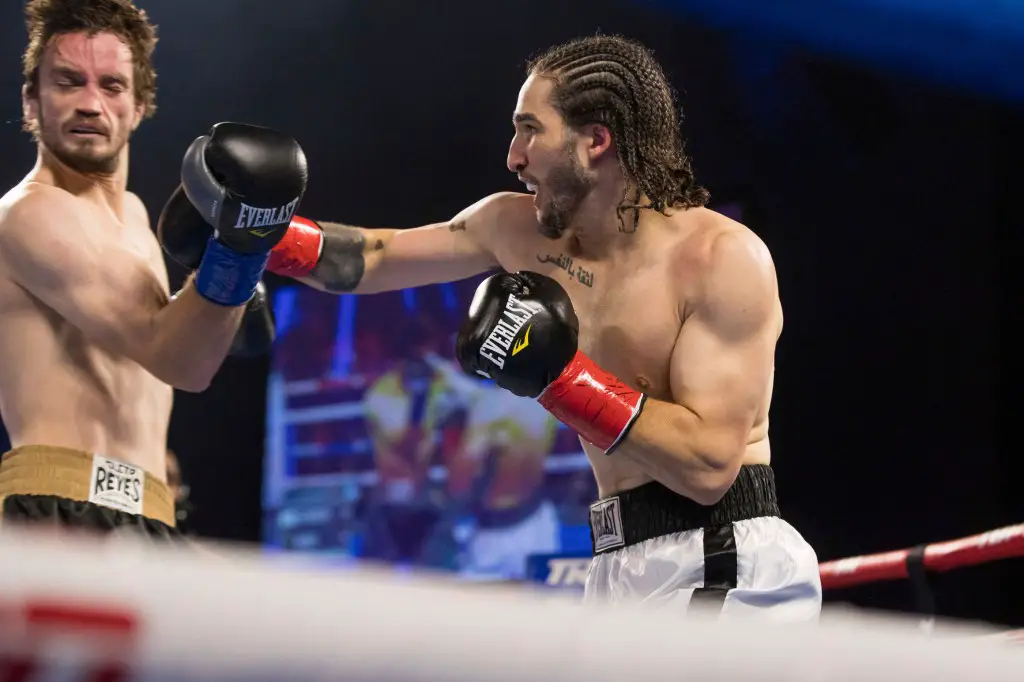 How did Nico Ali Walsh Parents Meet?
Rasheda Ali worked as a hostess in Chicago while Bob Walsh was an executive chef in A-list restaurants. They found each other and developed a keen interest. After meeting, they went on a couple of dates before taking the relationship to the next level. Finally, Bob proposed, Rasheda accepted, and they married in 1997, much to the delight of friends and family.
How Did Mohammad Ali Die?
Reports say the legendary boxer died of septic shock due to natural causes. However, he also had Parkinson's disease that rendered him speechless. He died in 2016 in his hometown of Louisville, Kentucky. Ali won a magnificent 56 out of 61 fights.
One Of Nico Ali Walsh Parents Didn't Want Him to Fight.
Before Nico went entirely professional, his mother, Rasheda Ali, was skeptical of his career choice. She didn't want her son to fight, perhaps because of the manner of her father's post boxing deterioration. So, she did all she could to convince Nico. But, Rasheda Ali convinced Nico that he was making the right decision. Anyways, with no other option than to support her son, she gave in to be fully behind her son. Today, Rasheda's Instagram page is filled with pictures supporting her son's boxing match. Bob, on the other hand, is a big supporter of his son's choice of career. He is proud of his son's career and firmly believes that Nico can break records just as his grandfather Mohammad Ali did while he was younger.
Conclusion
Somehow, both of Nico Ali Walsh parents are entirely behind their son's career choice and have pulled behind him. After winning his second professional fight, Nico's sky is the limit, aiming to reincarnate his grandfather's legacy.