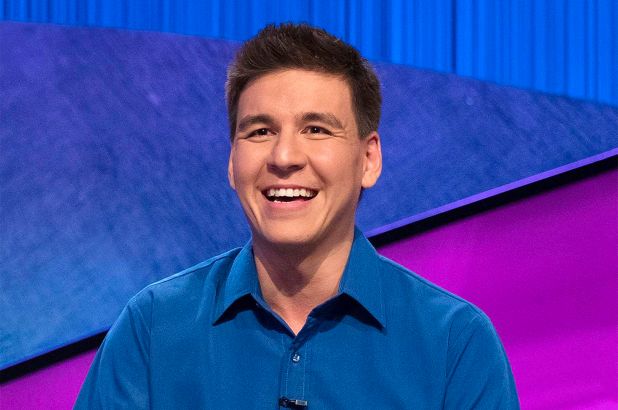 June 2019 birthed the boisterous James Bond of America's favorite gambling game, Jeopardy, in the person of James Holzhauer. For James Holzhauer, who the press soon dubbed Jeopardy James, the weeks between April to June were amazing as he maintained easy wins. His streak kept climbing with loads of dollars.
For weeks James had played and won over 30 games to nearly beat a one-time big earner, Ken Jennings, who had famously amassed as much as $2.52 million. Holzhauer came short of about $58,484 to beat the one-time winner and earner in Jeopardy!
James was looking unstoppable with his 32 games unbeaten run that earned him the title of the second all-around champion of Jeopardy. Had Emily Boettcher not answered her final Jeopardy question correctly, Jeopardy James may have broken Ken Jennings record and ranked as 2nd instead of 3rd highest earner in game show history.
If you fancy becoming a gambling whiz like James Holzhauer, you may want to first know how it all started for him and what he did to get to where he currently is. Let's take a look into James' early life.
James Holzhauer's Early Life
James Holzhauer was born in July 1984 in Naperville, Illinois. German and Japanese blood flows in his vein and his difficult-to-pronounce last name testifies to this. When James was but a boy, he showed advanced mathematical skills. He took fifth grade-level math when he was just seven, skipping second grade like it meant nothing.
James joined the math team in high school and scored excellent marks in the subject but that was not enough to earn him good grades. His overall grades were far from impressive as he warmed into the habit of missing classes to gamble online.
Despite his poor overall academic performance, James was a force to reckon with in science and maths. He helped his high school win a state championship at the University of Illinois at Urbana-Champaign (UIUC) as a member of the Worldwide Youth in Science and Engineering Team and went ahead to study Mathematics in the same university.
He graduated with a Bachelor of Science degree in mathematics from UIUC.
James Holzhauer's Winning Streak
Jeopardy is an American quiz show created by Merv Griffin to test contestants in areas of general knowledge. The game works by giving contestants clues to answer. The show is accompanied by a gamble of cash value which sums up to get a winner and a loser.
On the 3rd of June 2019, with over 14 million people watching Jeopardy, the almighty James Holzhauer lost his winning streak to become the third-highest earner in the game. How did this happen? How hath the mighty fallen?
It was a fairytale run for James Holzhauer. He had expected to do pretty well on the show but his definition of pretty well as winning six to seven episodes and not thirty-two. Winning 32 games straight got him a lot of attention, the kind that surprised the James Bond of betting.
At his appearance for the 33rd game on Jeopardy, Holzhauer had won a total of $2,464,216 and was quite confident of winning until the 27-year-old Emily Boettcher snatched the shine from him.
How the Winning Streak of James Holzhauer Ended: The Boettcher's Approach
Emily Boettcher came to Jeopardy to dismantle James and his winning streak. Before her triumph over James 'Bond' Holzhauer, she was a Liberian in Chicago who wrote a thesis on the Jeopardy. Imagine doing a Ph.D. for a television show. It is simply preparing to shut down the show!
Emily Boettcher schooled at the University of Carolina where she studied Information Science. She completed her program with a 70-page thesis paper analyzing Jeopardy. According to the New York Times, Boettcher in her thesis asked if a computer could predict the ease or difficulty of a clue based on the words it was using or the length of the clue.
In her thesis paper, Boettcher was able to analyze over 22,000 Jeopardy clues. This enabled her to predict the difficulty level of each number of components. Boettcher had not gotten into Jeopardy easily. She had been trying to join the game for a while with numerous attempts in an in-person audition. So, it was al business when she got in.
In strategy, Boettcher was able to understand the possible strategies that James used. Though she wasn't sure, she was able to calculate her rate of accuracy with Daily Doubles. with this, she wagered a sum of $7,600 in the final game when her opponents wagered below, placing her above both rivals in the end.
Her strategy is unlike James's strategy where he used higher values first in order to maximise profits, then hit a double daily next.
James Holzhauer's Net Worth: The Gambler
Despite Emily's win in the last game, James Holzhauer still maintains a reasonable amount of net-worth in the gambling game. The Naperville, Illinois born still boasts of a net worth of over 2 million dollars through gambling. He won all Jeopardy tournament of championships in November 2019.
What's next for James Holzhauer?
We don't know the next step for the gambler yet. However, in an interview with ESPN, James Holzhauer explained that while Jeopardy owned hos game show rights for a while, they didn't mind him running on American Ninja Warrior or appearing on WWE Raw. Therefore, he may make another appearance on the TV soon.
Meanwhile, the 36 years old is a Philanthropist who gives out to children's charities. He has donated $10,000 to a Laz Vegas organization for displaced children and disadvantaged high school teens, as well as to the Naperville Pancreatic Cancer Reach Walk-in Illinois.
You can follow what James Holzhauer is up to in his Instagram!
Conclusion
James Holzhauer has kept his word about appearing on TV again. In January 2020, Holzhauer, Jennings, and Jeopardy's overall earner, Rutter competed in "The Greatest of All Time" tournament. Holzhauer earned one victory and did his best to keep the scoring close, but Jennings stole the show as the first to win three matches. James Holzhauer is not one to quit trying, and we cross our fingers in anticipation of the time he eventually becomes every bettor's nightmare.