To be inducted into the Tennis Hall of Fame means one thing; you are an exceptional athlete, and the world was under your feet. Even though faced with several problems growing up, Jennifer Capriati still became one of the most prominent tennis players during her career. Several personal issues may have hindered her rise to prominence, but she always found a way to rise again every time she faced a setback. So, since her retirement from tennis, where is Jennifer Capriati now? This is a question many fans want to find an answer to. This article will address all the questions you may have about her.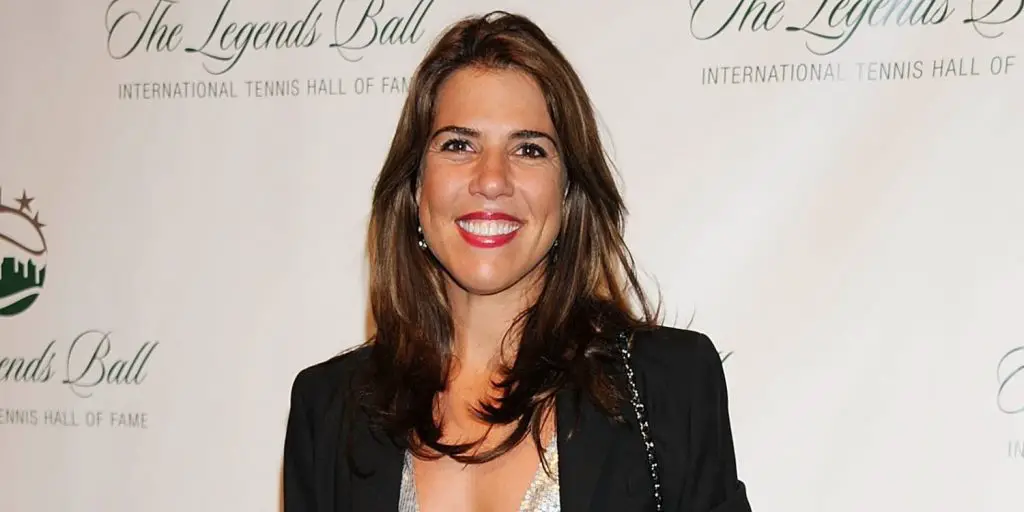 Capriati grew up in three cities, which contributed to her growth as a player. But it wasn't until she settled in Florida, United States of America, that she established herself as a natural talent. With an unmistakable talent and attractive personality, she became the subject of attraction in no time. Interestingly, she started earning money from playing tennis before she even turned professional at 13. As a matter of fact, Capriati earned $6 million before she went a full-fledged professional tennis player. Unbelievable right? But where is Jennifer Capriati now? Read on to find out.
Who is Jennifer Capriati?
On March 29, 1976, Jennifer Capriati was born in New York City, New York. She is widely regarded as the first American tennis player to achieve teenage success. Capriati grew up in Spain till she was four before her family moved to Florida after seeing their daughter's innate ability with the tennis sport. Capriati is of Italian descent as both her parents are initially from Italy. Jennifer turned professional in 1990 at the age of 13 years and some months. She broke several records, including being the youngest player to reach the semifinals of a Grand Slam event (French Open) and the youngest player to win a match at Wimbledon. That same year, she won her first professional title, the Puerto Rico Open. In addition, for the first time, Capriati became the youngest player to be ranked in the WTA top 10, an impressive achievement.
Jennifer Capriati's Professional Career
Jennifer grew from strength to strength. The following year in 1991, she reached the semifinals at the U.S Open. She also reached the semifinals at Wimbledon as her stocks began to rise immensely. The shocker came in 1992 when Capriati defeated Steffi Graf to clinch the gold medal at the Olympics in Barcelona, Spain.
But as with every athlete, Capriati also experienced her portion of circumstances. After becoming a massive star at a tender age, the pressures of being a professional player started to rear head. Also, her parents' file for divorce made her uncomfortable, which showed in her game. In 1993, Jennifer suffered a shocking loss in the first round of the U.S Open. As a result of the internal problems, she took a break from the sport. One event that described how unstable she was was her arrest for shoplifting. The beautiful ex-tennis player was also arrested for possession of marijuana.
Fortunately for her, she wasn't convicted. The following year, she returned to the sport. However, she was not in great shape and occasionally dropped gems of performance, but on other days, her opponents ruthlessly beat her. It got so bad that Capriati won only one match for four years, between 1994 and 1998.
Why was Brad Aldrich's name struck out of the list of Hockey Hall of Fame? Read about the several sexual allegations leveled against him here
Jennifer Capriati Return
After carrying out an extensive evaluation of herself, Jennifer returned in 1999 in her best shape. When Capriati is in her best form, she is hard to stop. This was evident in her first title since 1993. That year, her ranking rose to 23 in the world. Interestingly, her father became her coach to help her rediscover the form that made her unbeatable in years past. Steadily, Capriati climbed the rankings. She reannounced herself as one of the best players of her generation at the Australian Open in 2001, where she defeated top player Martina Hingis 6-4, 6-3. That victory catapulted her to the top 10 seeded players since her stunning arrival in the sport some seven years ago.
Next, she defeated Kim Clijsters in what is still considered one of the best tennis games to win the French Open. She would win some more titles before injuries to her shoulder and wrist made her quit her illustrious career. After all of these, where is Jennifer Capriati now?
Is Jennifer Capriati A Hall of Fame Inductee?
At the age of 36, the Tennis Federation inducted Capriati into the International Tennis Hall of Fame in 2012. She is one of the greatest female tennis players, thanks to her several victories and fantastic technique.
ESPN in 2001 named Capriati as one of the sexiest athletes in the world. Again, a testament to her sexual appeal.
Where is Jennifer Capriati now? Is She in A Relationship?
We do not know much about the life of Jenifer Capriati, as she does everything possible to stay out of the media's attention. However, we know she was hit with battery and stalking charges by her ex-boyfriend. The charges were dropped after she completed 30 hours of community service. The court also mandated anger management counseling.
Read facts about Freddie Freeman's illustrious career and how his parents played a role to getting to the zenith of American baseball here.
Is She on Social Media?
One of the many questions grappling fans ask is, where is Jennifer Capriati now? Capriati is indeed on social media, but the only social media platform she is on, Twitter, she hasn't tweeted for three years now. The last time she commented on Twitter, it was to pay tribute to her late father, who mentored and coached her in her career.
Conclusion
Jennifer Capriati has stayed off the radar of the media's attention. Except for occasionally making appearances at tennis games, she has tried to be undercover, not attracting attention to herself.