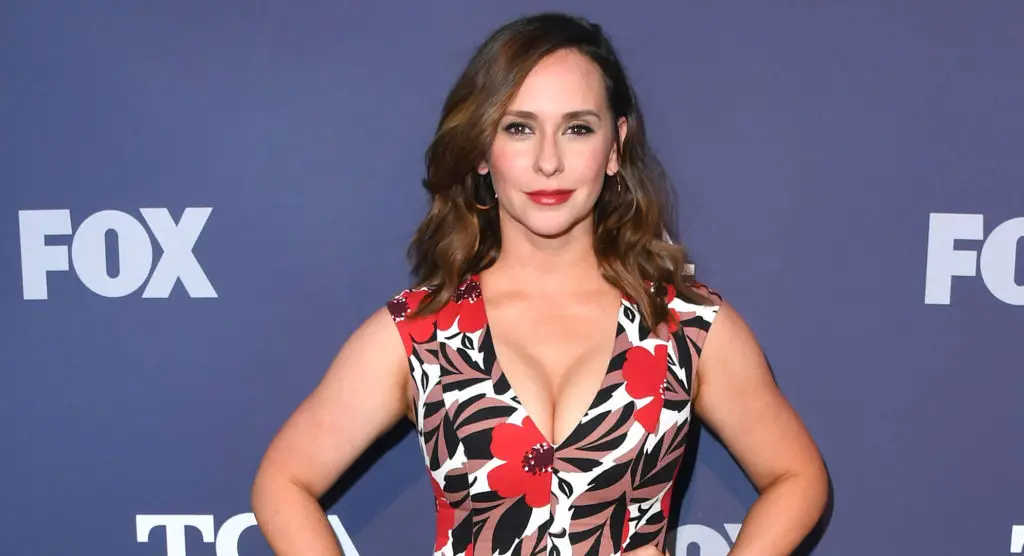 Jennifer Love Hewitt, fondly referred to as JLH or JLove, is no doubt one of Hollywood stalwarts. She's been in the scene for several years and virtually seen it all – a feat only a few people can match.
The striking face, the unmistakable smile, the Texan accent, the drive, the longevity… Jennifer Hewitt is the ideal woman to imitate for young ladies looking to start up an acting career. Her acting skills? Topnotch. For someone who has been acting since three, you just know Hewitt would deliver that script with pomp and panache. That's how naturally talented actors do.
Her music? Absolutely mesmerizing. You know the music is good if it sits pretty on the Billboard Chart and it does for Hewitt, so let's talk about her. In this article, you'll find all you need to know about Jennifer Love Hewitt, the producer, the actress, the singer. Hop in, let's take this journey.
Fast Facts About Jennifer Love Hewitt
Before we take a tour into the life of your favorite actress, let's see some basic facts about Jennifer Love Hewitt that you ought to know.
Who is Jennifer Love Hewitt?
Jennifer Love Hewitt was born in Nolanville, Central Texas on February 21, 1979. Her parents were both medical professionals. While her father, Herbert Hewitt, was a medical technician, her mother, Patricia Mae, was a speech-language pathologist. Both were very instrumental in the career path that Hewitt now thrives in.
Hewitt's mother was quick to discover the immense talent of her daughter and was swift to place her on a path that the kid happily welcomed. At age three, Hewitt was already singing and modeling for organizations. She performed The Greatest of Them All at a livestock show, after which she appeared on national television commercials – all at age three.
By the time she was five, Hewitt was already the cute little pro at tap dancing and ballet. This passion for music didn't stop. It hit the next gear as Hewitt became a part of the Texas Show Team that was popular for touring around the world doing music. Again, this was at the very tender age of nine.
It didn't take too long before Disney Channel snatched her up to be a member of the cast on the project, Kids Incorporated (1989-1991). As a little girl, Jennifer Love Hewitt worked with Mattel Toys and LA gear. Her early life was too full of events for a young girl, but what did they say about passion again?
Jenniffer Love Hewitt later revealed that she got her first name from her 8-year-old brother, Todd, whose high school crush's name was Jennifer.
Hewitt's Family Problem
Bad news, Hewitt's parents got divorced when she was still very young. As a result, her mother raised her and her brother, Todd. Aged 10, Hewitt was "Texas Our Little Miss Talent" winner, this was the push her mother needed to get her to a place where her talents would be more visible and perhaps refined.
They moved to Los Angeles, where Jennifer Love Hewitt began to pursue her passion – acting and singing.
Early Career Years
After their relocation to Los Angeles, Hewitt went on to appear in over twenty television commercials. This was easy because she had talent! Who wouldn't want a naturally talented girl to be the poster girl for their products?
As a child actress, Hewitt's first breakthrough came in 1989 as a member of the cast for the well-publicized kiddies variety show, Kids incorporated. Here, her acting earned her three Young Artist award Nominations.
Hewitt featured in a plethora of movies. They include Shaky Ground (1992-1993), ABC's The Byrds of Paradise (1994), Mckenna (1994), and Little Miss Millions, where she played the role of a nine-year-old girl who was on a quest to find her biological mother.
She was involved in all these movies while she was still learning how to pronounce the word, Berardinelli.
The Star Actress
When the creator of the Party of Five commented that Jeniffer Love Hewitt was a crazy professional for her role in the movie back in 1999, it sets the tone for what Jennifer turned out to be – a fantastic actress.
As a teenager, Jennifer Love Hewitt was the darling of the screen, she won hearts and also won nominations such as Teen Choice Award, Kids' Choice Award, and YoungStar Award.
How many people can produce stellar performances in a horror film? Well, we know somebody! The critically acclaimed horror movie, I Know What You Did Last Summer (1997), won Hewitt several striking reviews, with one prominent review from an Entertainment Weekly Columnist. In that movie, Hewitt played the role of Julie James. The film grossed over US$125 million, despite being filmed on a budget of $17 million.
Jennifer Hewitt Music Career
It only took 12 years for Jennifer Love Hewitt to have an album. Don't get it twisted, at age 12, Hewitt already had a music album!
Her studio album, Love songs (1992) became an instant hit in Japan, where it was released exclusively. Hewitt went on to release three more studio albums, some of which peaked on the Billboard Hot 100.
Jennifer Love Hewitt's Writings
Just when you think you have seen it all from Hewitt, she springs up another surprise. If we told you that Hewitt has a book that became a New York Bestseller within a week of its release, would you believe it? Well, The Day I Shot Cupid is that book.
Ever heard of 'vajazzling'? You know, decorating the pubic areas with crystals and all of that? Hewitt has the credit of popularizing the word after it appeared in her book. Not only does she know how to get the trends rolling, but she is also a master word weaver.
Jennifer Love Hewitt's Relationship
What you'd expect from a beautiful, popular movie star and artist in all of the word's glory is that the best of men will love her. Well, Hewitt didn't fall short of this. From Jamie Kennedy, Carson Daly, Rich Cronin, Patrick Wilson, Jake Gyllenhal, Enrique Iglesias, even to the record producer, John Mayer; Hewitt had a relationship with them. A top shot for top shots was what she was!
After a lot of dating, she is Jennifer Love Hewitt finally married Brian Hallisay and they have a son together.
Awards
Jennifer Love Hewitt was nominated five times for the Young Artist Award, finally winning it in 1994. Overall, she received a whopping 27 nominations (including a Golden Globe nomination), winning 9 awards in total, notably the Saturn Award for the Best Actress on Television. Hewitt shows that anyone can be the best in what they choose to do.
Other Interesting Facts About Jennifer Love Hewitt
Here are other more personal facts that you didn't know about Jennifer Love Hewitt:
If you want to find out more about Jennifer Love Hewitt, check out her Instagram handle.
Conclusion
Having to work her success by herself only shows you that talent is not enough. Hence, the need to combine hard work and talent so as to have great results that one can be proud of later in life. Jennifer Love Hewitt is a beautiful workhorse who ensured that her dreams became valid.