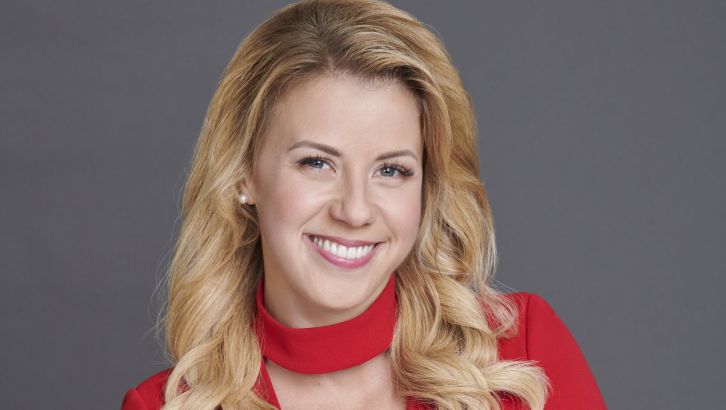 Very few celebrities pick up fame at a very tender age and maintain it throughout their lives. The child-star, Jodie Sweetin, is no exception, discovering drugs at an early age.
Jodie Sweetin became famous at the age of 5 when she landed the gig of playing the role of a middle child, Stephanie Tanner on the ABC sitcom "Full House." At a tender age, Sweetin won over a lot of fans before getting to her teens.
However, with her remarkable TV personality and her catchphrase, "How Rude", she entertained audiences for years. Before she got back to doing these, Jodie was in a hole that was so hard to get out of. Let's see how it all started, and how much Jodie still worth.
Early Life and Childhood of Jodie Sweetin
Jodie Lee-Ann Sweetin was born on January 19, 1982, in Los Angeles, California. Sweetin was adopted by Sam, a handyman, and Janice, a wedding coordinator. Her acting talent was evident early on and, at the urging of family friends, Janice brought her 4-year-old to meet with a talent agent.

After booking several national commercials, Jodie Sweetin was cast in a guest spot on the popular series, Valerie. Her precociousness and winning smile caught the eyes of Thomas Miller and Robert Boyett, producers who were then putting together the framework of the sitcom Full House.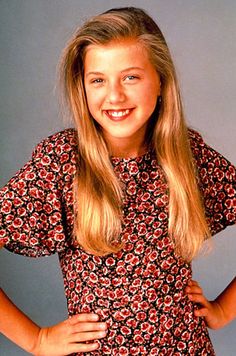 First Role in Full House Sit-Com
At the age of 5, Jodie Sweetin debuted as Full House's Stephanie Tanner, the middle sister of three. Fans still request her catchphrase How rude! That same year, Jodie Sweetin was also cast in "Jim Henson Presents: Mother Goose Stories."
Although she quickly bonded with her Full House family, Sweetin had a difficult time adjusting to school. Being an actress as a student and strong in her academics, classmates teased Sweetin for her burgeoning fame. She spent her grammar and middle school years trying to embrace a normal life and separate herself from her on-screen persona.
Jodie Sweetin's Educational Background and Alcohol Abuse
At the age of 13, Jodie Sweetin entered Los Alamitos High School. That year, Full House was canceled and Sweetin experienced her first brushes with alcohol abuse. After graduating in 1999, however, Sweetin temporarily capped her acting career with a two-episode role on Party of Five.
She began attending Chapman University in Orange, California, and although she had an academic scholarship, she rarely attended classes. Instead, Sweetin's hard-partying ways earned her a 0.9 GPA and stanched her scholarship. Sweetin returned to her parent's house to break her ties to drugs and alcohol, and to refocus her life.
The Hard Times of Jodie Sweetin as a Teenager
Just like some other public figures and celebrities, Jodie Sweetin's personal life took center stage in the media for many years. She went through some really hard and trying times as a teenager, both in her romantic and personal space.
The star has battled alcohol and drug addiction. Her addiction began when she was 14 years old, at the time Full House ended. From alcohol abuse, Jodie Sweetin launched into cocaine, meth, and other drugs.
In her memoir, unSweetined, Jodie Sweetin wrote about her drug and alcohol abuse. She narrated a scenario where she broke into tears while addressing a crowd at Wisconsin's Marquette University. This was the aftermath of two-day methamphetamine, cocaine, and ecstasy binge.
Drug Addiction and Rehab
In July 2002, she experimented with crystal methamphetamine and soon became deeply addicted to the drug. Sweetin took a sip of alcohol at the age of 13. Three years later, after a drug-related hospitalization, she agreed to enter a rehabilitation program. Sweetin underwent six weeks of intensive treatment and entered a sober living facility after her release. As a result of her addiction, she and Holguin divorced in 2006.
Jodie Sweetin Failed Marriages
In 2002, Jodie Sweetin had her first-ever marriage to a police officer husband at the age of 20. She had just returned fro rehab before the marriage and had begun to get into the limelight again. Jodie's marriage to Shaun Holguin, the police officer, ended in 2006, however.
In the year of her first divorce, Jodie was to host FUSE's Pants-Off Dance-Off. The following year, after the divorce, Jodie Sweetin met and married Cory Herpin, a set designer. The marriage produced Zoie, Jodie Sweetin's first daughter. Sweetin gave birth to Zoie in April 2008. Although Jodie and Cory planned to star in a reality show about their life and family, they split seven months later in 2010.
Jodie's third marriage was to Morty Coyle. She got pregnant for Morty and gave birth to their daughter, Beatrix. A year later Morty engaged Jodie, and in March 2012, he married her. Barely a year later the couple separated and finalized their divorce in 2016.
Since her last divorce, Sweetin has appeared in a couple of independent films and continues to perform. She appeared in the big-screen releases Small Bits of Happiness (2008), Redefining Love (2009), and Port City (2009).
Jodie Sweetin's Body Statistics
Here's everything you need to know about Jodie Sweetin's body body measurement.
Jodie Sweetin's Net Worth
As an actress who has long been in the movie industry, Jodie Sweetin is worth $800,000. She earned this fortune through her roles in the sitcoms "Full House" and "Valerie." Some of it is also from hosting the show "Pants-off Dance-off."
She could be earning some more through her drug counseling job and advocacy but we can't place any figure on that.
Wanna see what Jodie Sweetin is up to in this Rona times?
Conclusion
These days Jodie is single and happy being a mom to her two girls. Sweetin has been very open about her addiction struggles and even wrote about it in her book unSweetined.
Realizing she had a problem, Jodie sought help with her addiction. After going through rehab and therapy, she's been sober since December 2008. Jodie went back to college to become a drug and alcohol counselor and works to help others going through their own addiction struggles.