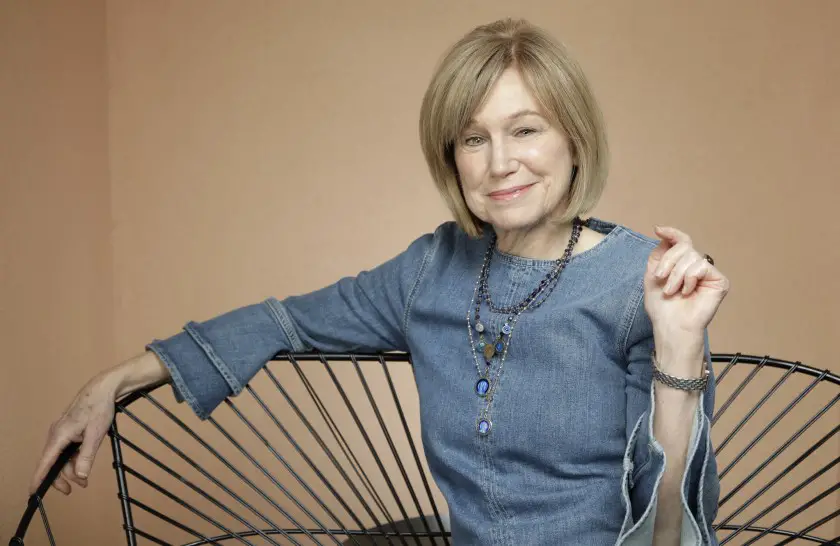 Tulsa, Oklahoma is known as the oil capital in the world, city of multi-cultures, tornadoes, and Native Americans. Tulsa is also known as the best location for shooting movies and, of course, the home of the award-winning actress and songwriter, Mary Kay Place. Even though Place is choosy and selective about the roles she takes, she has been consistent over the years.
As a versatile screen diva and songstress, Mary is one of those old faces you still want to see on the screen. And the way it is, the 72-year-old star still has an active career, featuring in TV series, AJ and the Queen and 9-1-1: Lone Star, and the movie, The Prom in 2020.
Her persistence in excellence over the years has awarded Place the Star Walk of Fame award. For a few minutes, join us as we look past the grandeur of Mary Kay Place's career and examine her personal life.
Fast Facts About Mary Kay Place
How much do you know of Mary Kay Place? Here are quick facts you should know about the American star.
A Libra Mary
Mary Kay Place lives the life of a perfect Libra. Born on September 23 1947 to teachers Bradley Eugene Place and Gwendolyn Lucille Place, the little Mary Place had always known for a fact what life will mean. Art was life to her then, Hollywood is life to her now.
Place loves the screen and is inseparable from it. She attended the Nathan Hale High School where she was a cheerleader, then she obtained a degree in Speech at the University of Tulsa. Upon graduation from college, she went on to Hollywood, first securing a job with Tim Conway as his Production Assistant.
Movies, Television Shows, Music, and Scripts!
The name Mary Kay Place is a synonym for movie production and directing, songs, and scriptwriting. The veteran has over 125 acting credits spanning over her entire career appearing in over 37 feature movies. In 1973, Norman Lear gave her some screen time acting as Betty Sue in the sitcom All in the Family, the TV show that kicked off her acting career. As a double blessing, she got to sing and record her song, If Communism Comes Knocking, in that sitcom. But it was her role as Loretta Haggers in Mary Hartman, Mary Hartman that projected her into the limelight. 
Since then, she's starred in movies such as The Rain Maker, Manny & Lo, Being John Malkovich, The Hollars, Downsizing, Latter Days, and Youth in Oregon. There is also The Big Chill, Girl, Interrupted, Pecker, Bored to Death, and the Netflix series, Lady Dynamite, coupled with a host of others. Her more recent movie, Diane (2018) (highly recommended though) is reputed to project her for an international award. Simply because acting Diane is the first time Mary has played a lead role.
Mary Place has also featured in Television shows like The West Wing, My So-Called Life, King of the Hill, and Big Love. Getting into Music, Place record songs in both her pseudo name and her real name. She has to her credit three recorded albums, Tonite in the Capri Lounge, Aimin to Please (1997), and Almost Grown (2011). She earned a Primetime Emmy Award for her first television show.  
Mary Kap Place wrote the scripts for Phyllis and the Mary Tyler Moore Show. For her performances, she has received 11 nominations and three other awards.
Net worth and Body Stats
Mary's net worth is pegged at $8 million. Mary owns two apartments in Los Angeles and New York, shuttling between these two locations. The bulk of her worth comes from her acting career. Mary Kay Place is five feet tall and that's about all she allows the media to know. There are no details about her weight.
A Mother Who is not a Mother
Mary Kay Place's life is one big questionable irony. Imagine taking mostly mother roles without ever being a mother in real life! No child, no husband. Except for immediate family members, there is no record of a Mary Kay Place raising a family of her own. Being that she has lived this way for a long number of years without getting on the media for any controversy, Mary Kap Place is definitely living the kind of life she longed. Having advanced in age, if she ever feels the need to raise kids, she'd be doing some adoption.
Conclusion: Being Mary Kay
Tenacious, persistent, a go-getter, are words that describe Mary Kay Place. Knowing Mary, she would stop at nothing to fulfill her dreams, age not being a barrier. However, it is quite remarkable that despite having over two decades of acting experience, Mary was unable to get lead roles, not until Diane (2018). Living a reserved life away from the public is her forte; no scandals, no confrontations, nothing. Meanwhile, unable to maintain a public life, Place has no online presence on social media.