You will struggle to mention a talent as good as Joe Namath in the 1960s. He was the embodiment of all things sporting, particularly Football in the United States of America. You don't induct a man into the Pro Football Hall of Fame if he wasn't an excellent footballer.
This is the story of Joe Namath. However, behind all of this excellence in sports, there is also a story about his relationship that begs to be read.
Who was Joe Namath wife? Why does he feel heartbroken when he remembers his ex-wife? Is he currently married? What was his professional life like? All of these questions will get answers as you read on. 
A player who last played in the 1970s is still fondly remembered as the face of AFL (American Football League)  today, then he must have done everything right in the sport.
It is more than 50 years now, and Joe Namath is still considered great in the sport. But this article is about Joe Namath wife or wives he has had till now. 
Who is Joe Namath?
Joseph William Namath was born May 31, 1943, to Catholic parents Rose and Janos John Andrew Namath, who was a steelworker. Joe was born in Beaver Falls, Pennsylvania, United States of America.
He is of Hungarian descent. Growing up wasn't an easy take for him. At a young age, he saw his parents divorce and he had to move in with his mother.
The Early Career of Joe Namath
As a young kid, he was an excellent athlete. While attending Beaver Falls High School, he was the star of the football team, playing the quarterback position. He also tried basketball and was a standout guard.
As if that wasn't enough, Namath was equally talented in baseball, playing as an outfielder. He was the jack of all talents and master of all. His exploits with the Beaver Falls football team saw him win the WPIAL Class AA championship with a margin of 9-0, a record in to1960. 
Finishing from high school, with his excellent sporting records, it was a no-brainer that offers would come in their droves. He received offers from some of the Major League Baseball Teams, including the famous Yankees, Pirates, Reds, Phillies.
But, his choice of sport was football. His decision was however influenced by his mother who wanted him to get a college education. For his college education, he settled for Alabama University in the US. 
Professional Career of Joe Namath
Namath wasn't just a sports athlete, he also acted and modeled. But it was his career in football that saw him elevated to the status he is in now. Namath played for New York Jets and was an AFL All-Star for four years; 1965, 1967, 1968, and 1969.
Even though injuries blighted his career, he was still able to make the most of it. Who knows if he wasn't out the most times he was due to injuries, he just may have broken more records. He was that good! 
The highlight of Joe's career came in January 1969. His performance in the New York Jets win over the Baltimore Colts in the Super Bowl was nothing short of magical according to reports.
He famously told the press that his team was going to win the game; a game against the then greatest team in the league. In his words, "We're going to win the game. I guarantee it." It was seen as a boastful statement but he backed it up with arguably one of the best individual displays in years. 
Joe Namath's Legendary Womanising
For a long time, Namath was single. He wasn't ready to commit to a relationship, hence his wild foray into womanizing. He had almost everything; looks, money, fame.
So, it wasn't a question of if women would want him, rather it was a question of how many women can he bed? When he funky decided to settle, he famously said Mays had "caught his last pass."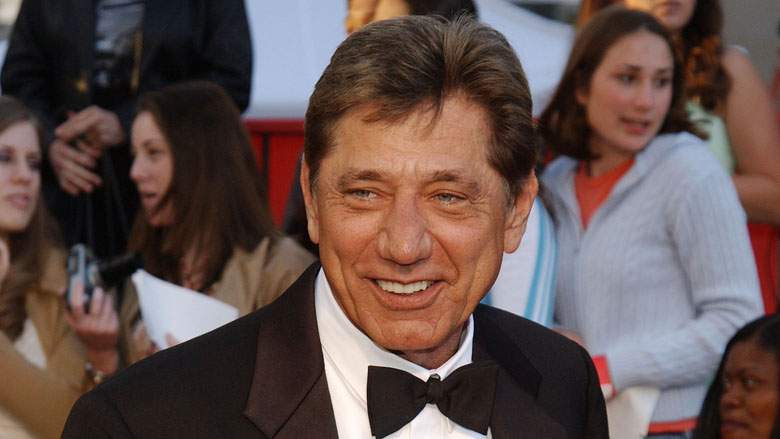 Who was Joe Namath Wife; Deborah Mays?
As the toast of his peers with a ridiculous swagger and talent, he was always sought after by ladies. But, there was only one woman who could make him bend, her name – Deborah Mays. The duo met in a voice class in 1983, when he was 39 years old.
After relating to each other, they fell in love. She was 22. After a few months of dating, they married in 1984. After years of being a full-time bachelor, Namath finally settled down with the love of his life. The couple went on to have two children; Jessica Namath born in 1986 and Olivia Namath born in 1991. 
Joe Namath Wife Filed For a Divorce
Contrary to what the media stated, it was actually Joe that filed for divorce. In 1998, Namath found out that his wife, Deborah Mays, was having an affair with penile plastic surgeon Brian Novack.
After getting heartbroken, he decided to file for divorce and demanded full custody of their young children. He won the battle and allowed the children to be visited by their mother occasionally. 
Mays famously said she was bored with the marriage and was in love with Brian. She told People magazine: "We have two beautiful daughters, but finally I had to tell Joe the marriage wasn't working for me. I was bored. I'm in love with Brian. He's different from Joe. He's very sensitive." 
Mays would go on to marry Brian Novack. However, the marriage collapsed.
Carter Belfort
You may know about The Wolf of Wall Street, Jordan Belfort, but there is a lot to know about his son, Carter Belfort, read about him here 
Joe Namath Wife Helped Him Get Sober
Sometime in 1987, Namath was an alcoholic and this affected his relationship with his family. Deborah Mays, his wife at the time, was instrumental in helping him get sober for years.
However, after their divorce, Namath went back to alcoholism in 2000. He said in an interview, "My wife told me if I didn't stop drinking, it would break up my family. So I quit." 
How Many Wives Does Joe Namath Have?
Joe Namath has only known one woman all his life. Well, we mean a woman that he married. Joe Namath wife was Deborah Mays and he didn't get to marry any other later on. The hurt must have eaten deep.
Joe Namath's Daughter Gave Birth When She Was 16 
Olivia Namath in August 2007 gave birth to a baby while she was only a teenager. She was attending High school then. Olivia was also arrested in 2010 for being in possession of drugs and underage drinking. 
Joe's other daughter, Jessica graduated from her father's university, the University of Alabama.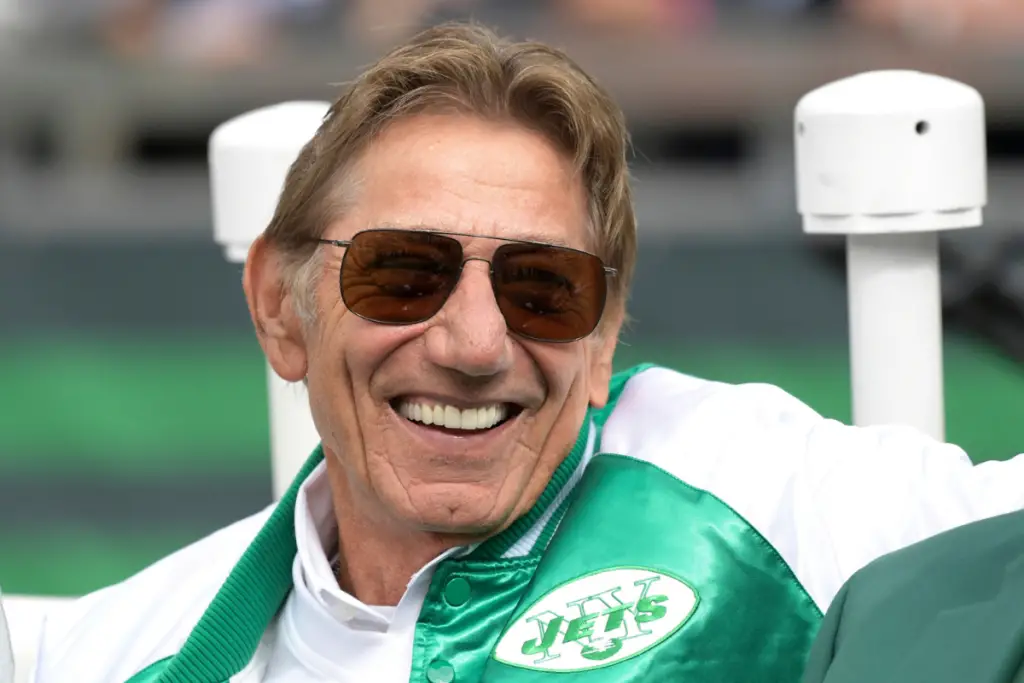 Conclusion.
Joe Namath isn't just your ordinary sportsman, he is also an actor, an author but his relationship doesn't match up with the excellence he portrayed in these other professions.