Like Netflix's King Richard biography, Home Team is another family-centered sports movie that tells Sean Payton story starring Kevin James. However, the film is based on a real-life Sean Payton story. Sean Payton was the New Orleans Saints head coach in 2012. Unfortunately, he was suspended from the NFL for a year. He relocated to Texas to coach his son's sixth-grade football team during his suspension.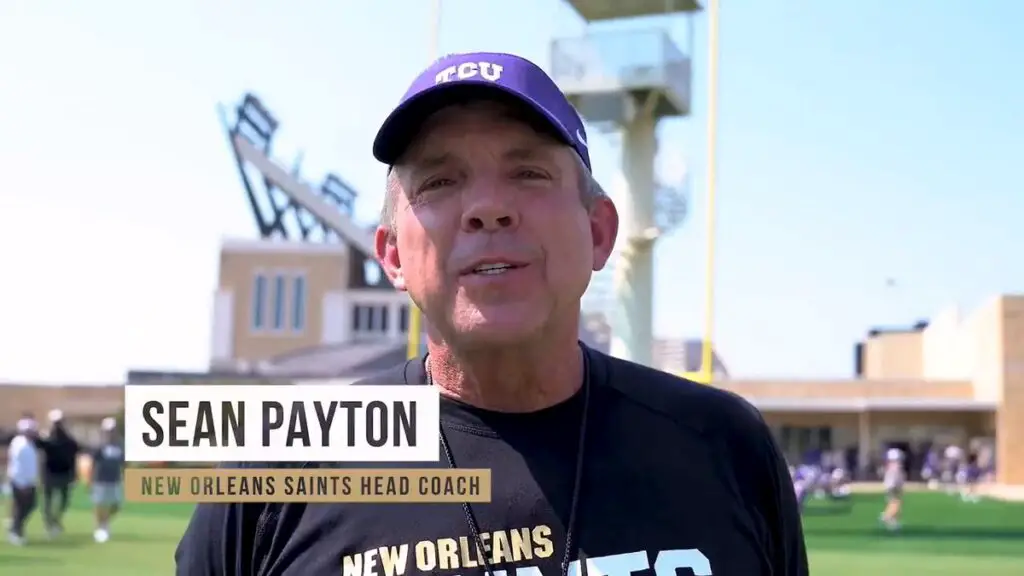 Although a little bit of fiction was infused into the Home Team movie, a large part of it is solely Sean Payton story. So kindly read this article to the end to find out what happened to Sean Payton that led to his suspension from the NFL and how he managed to coach his son's sixth-grade football team.
The Bounty Gate Scheme In New Orleans Saints
Sean Payton story is laced around his one-year suspension in 2012 due to his action that aided and abetted the Bountygate scheme. The bounty gate scheme is a system that rewards players for intentionally targetting the injuries or opponent players or inflicting new injuries on them. After the Saints of New Orleans Won the Super Bowl that year, this revelation was made. And to confirm it, an investigation was quickly carried out.
The investigation further revealed that 22 of the 27 players actively participated in the bounty gate scheme. Some received paycheques ranging from $1,500 for a knockout hit and $1,000 for a cart-off hit. The payments were either doubled or tripled during the team's three playoff appearances. 
Sean Payton Story: Why He Got Suspended From The NFL In 2012
The Bountygate investigation, which overhauled the New Orleans Saint management team, further revealed the brains behind the scheme. It was discovered that the defensive coordinator, Gregg Williams, was the bounty gate scheme's mastermind. He eventually got suspended by the NFL for a year. Unfortunately, Sean Payton was also roped in in the scandal.
Did you know that Jordan Love was singlehandedly raised by his mother? Click here to find out why and learn more about Jordan Love.
He didn't directly propagate the bounty gate, but he let it slide without raising the alarm. He could have stopped the bounty scheme's practice or called the NFL's attention, but he didn't. Instead, they denied the scheme's existence during a stalled investigation that endangered the players' safety. Eventually, he also got suspended by the NFL for an entire year without his salary. Following his suspension, Sean Payton made an appeal which was blatantly rejected. However, he was given a few weeks' grace with the team. 
The New Orleans management team apologized to fans publicly in a statement that reads. 
"To our fans, the NFL and the rest of our league, we offer our sincere apology and take full responsibility for these serious violations. There is no place for bounties in our league and we reiterate our pledge that this will never happen again."
Sean Took His Suspension In Good fate And Turned It To Family Time
After his disgraceful suspension that questioned his character and integrity, although suspended, he was still under scrutiny by NFL. he was expected to be of good conduct. He was also obligated to create voluntary awareness programs to talk against the bounty gate scheme and any other ill scheme channeled to win through cheating.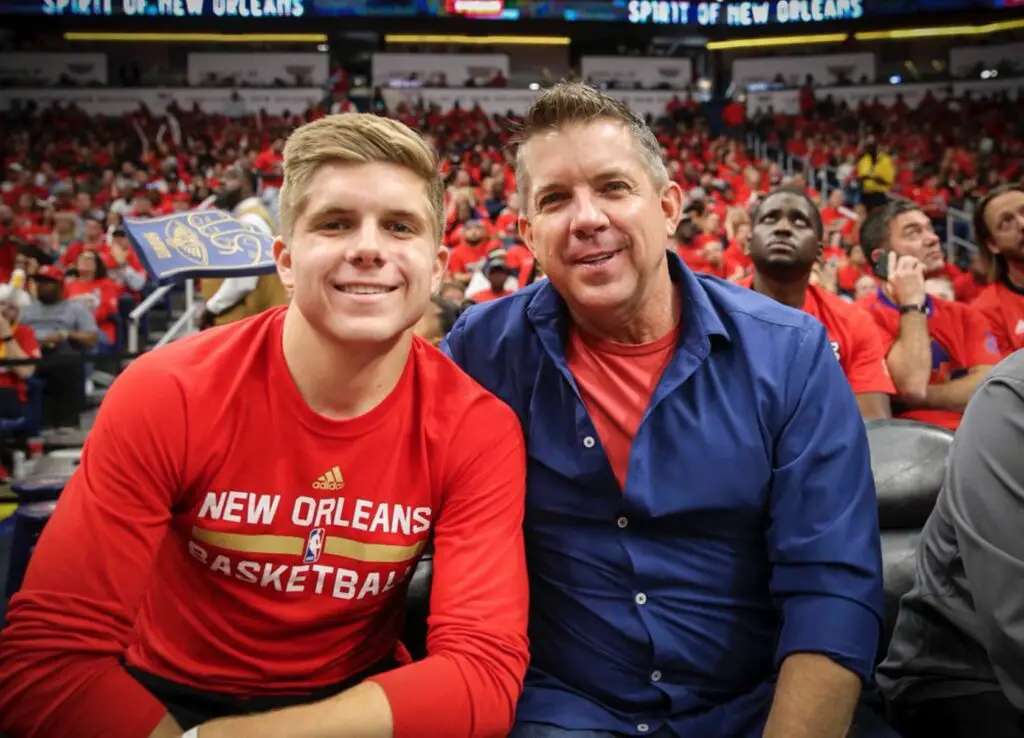 In good fate, Sean Payton took the suspension and returned to Texas to reunite with his family. He saw it as an avenue to bond with his daughter, Meghan, and Connor's son. It appears that bonding was going smoothly with his son, who eventually joined his sixth-grade football team, the Warrior. Sean Payton served as an offensive coordinator on the team. 
How Sean Payton Coached His Son's Football Team
In Sean Payton story, his son's football team wasn't as bad as it was portrayed in the movie. The team won its first march 30-0 points under his administration. Sean Payton used an accessible version of the Saints offense to organize the Warriors attack and coach them generally. The team won every match except for the Orange Porcupines, who ran out 38-6 winners in the regular season. They used the old-1940s single-wing formation, which coaches no longer use.
When Sean Payton realized this and was out of options to defeat them, he called Bill Parcells and Joe Gruden for advice. But In the film, he calls only Bill Parcells. So, unfortunately, The Warriors still lost to the Porcupines in the championship game, but with a more definitive score of 58 compared to their first loss.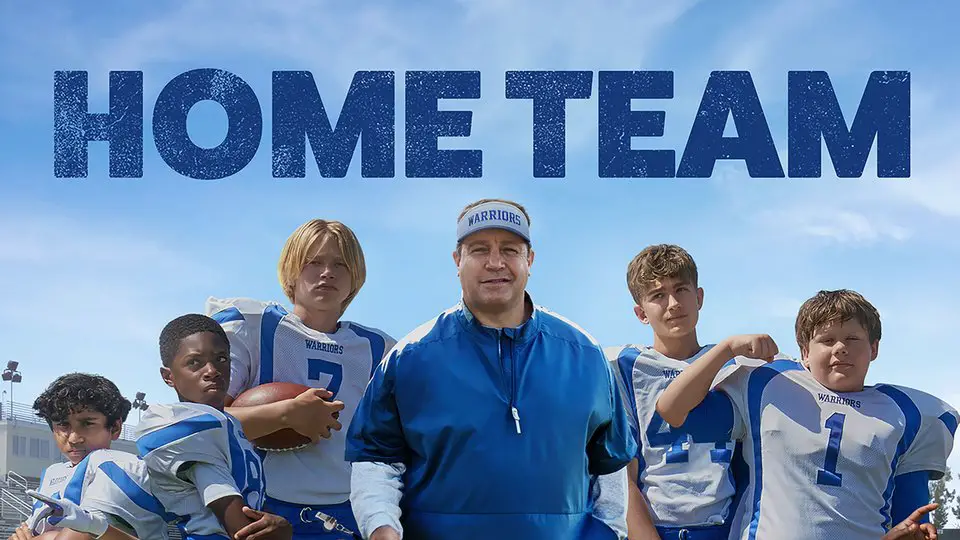 Sean Payton Retired From The Saints After His Suspension Tenure
At the end of his suspension tenure, Sean Payton returned to the saints and was duly welcomed by Goodell, who told  ESPN That :
"Sean fully complied with all the requirements imposed on him during his suspension, more important it is clear that Sean understands and accepts his responsibilities as a head coach and the vital role that coaches play in promoting player safety."
After his celebrated reinstatement, precisely two weeks of the end of the regular season and three days shy of the release of Home Team, Sean Payton dropped the news of his retirement. It was a very unexpected break-up, and the Saints were thrown in confusion to get his perfect replacement. 
For now, he is officially retired. However, his original plans post-retirement remain unclear. We are not sure if he would leave football or pursue a career in Hollywood. However, the rumors have it that he is now the head coach of the Dallas Cowboys, who he coached from 2003 to 2005 as quarterback coach. In his speech, Sean Payton said :
"I don't know what's next and like the word retirement. I still have a vision for doing things in football, and I'll be honest, it might be in coaching. It might be, but it's not where my heart is right now."
Did you know that Richard Williams Coached his daughters all by himself? Read all about him here
Conclusion
Sean Payton story is a clear case of making lemonade when life throws lemonades at you. Another fundamental lesson to learn from Sean Payton's story is that we should be morally upright. Lastly, Home Team is a perfect watch. We recommend, 100%.