Who are Jordan Poole Parents? Jordan Poole was instrumental to the Golden State Warriors' 2022 Championship triumph alongside the legendary Steph Curry. But what a lot of people do not know how Jordan Poole parents instilled some measure of discipline in him for him to get to this stage. There is no doubt Poole is quite the talented lad but talent is never enough, and thanks to his parents, he was able to understand that early in life. His patience and hard work eventually paid off, but we can't discuss his success without referencing his parents.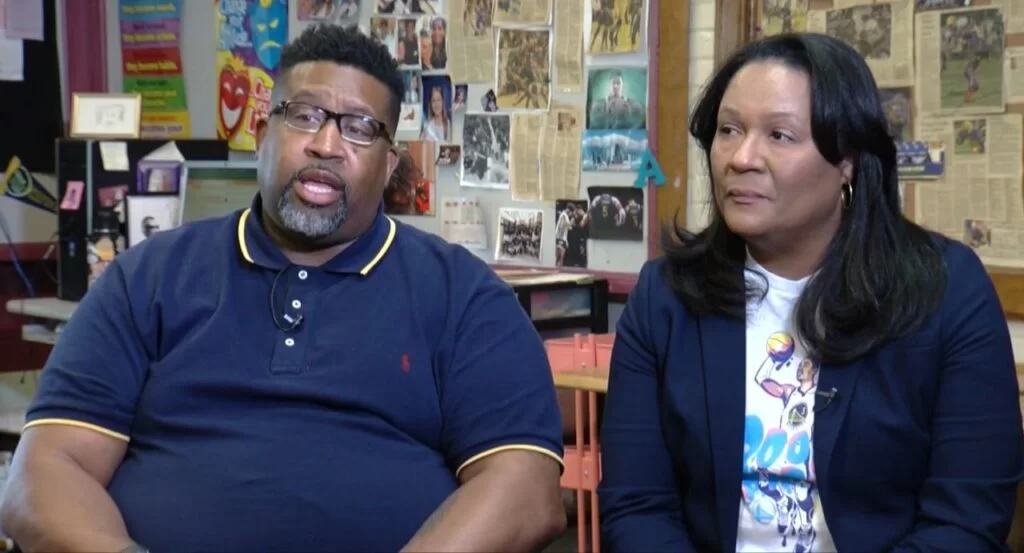 When People first got drafted by the Golden State Warriors, he didn't immediately kick it off in style. After a couple of turbulent months for him, the Warriors decided to send him to the Santa Cruz Warriors to gain some experience and perhaps rediscover the form he had. Fast forward to today, and Jordan Poole is a championship winner. 
Who Are Jordan Poole Parents? 
Jordan was born to Monet and Anthony Poole on June 19, 1999. Fortunately, he didn't grow up alone as he had a sister and a brother. Interestingly, Jordan Poole's parents were athletes in their early years and passed that gene down to their children. With experiences as athletes in their high school and college days, Monet and Anthony were able to assist their son in becoming what he wanted to be. In an interview with The Athletic, Poole revealed that his father played basketball in high school and football in college. The family supported the local team, Milwaukee Bucks, and were genuine fans of the group. Anthony was a gym owner and often brought his son along to build his mentality of endurance. 
The importance of Jordan's father cannot be overlooked in what he has become today. Right from first grade, Jordan started to play basketball, and with his father's help, he became interested and put in the work. When he was in middle school, Jordan had mastered the three-pointer throws and was good at it. However, Anthony still wouldn't settle for less and wanted even more. In an interview with Bleacher Report, Anthony told his son anytime he didn't play well that, if he were going to make it in the NBA, that performance wouldn't cut it. 
You can read about Patricia Roosa here and what her story is like here
Jordan Poole Parents Raised Him to Challenge Authority
As a child, the values instilled in Jordan sparked him to be what he is today. Anthony recollected that Jordan sometimes would ask that they go to the gym even when it was late at night. Anytime Jordan missed a free throw in practice, his parents would force him to do ten pushups. His parents knew he would be a star and were just as prepared to instill the values that keep one being a star. According to Jordan, his parents taught him to challenge authority and still be respectfully doing that. Even when he played with people older than him, he still managed to find a way to challenge decisions that were not in his favor. With this value, he learned that he could be respectful and question the authorities when a decision is not favorable to him. This attitude became the bedrock of his character and helped him become a better sportsman. 
Poole Had a Tough Time in His First Season in GSW
Poole was able to make it to the draft. He joined Golden State Warriors, according to what he predicted. However, his first season was very difficult for him. He hadn't built enough strength, so he was often bullied off the ball. But, this was the NBA and not the amateurs he played with. So, he knew that if he was successful, he needed to add more weight. With this in mind, he set up to do just that. And fortunately, he regained his position on the team and became one of the best shooters for his team in their championship-winning campaign. 
Conclusion
Jordan Poole parents played vital roles in the glittering career we see today. While Jordan is still relatively young, there is much more to expect from the talented basketball player.