Joy Taylor is a popular  American television and radio host for Fox Sports 1. She charmed viewers with her exceptional performance as the moderator for Fox Sports 1's studio show Skip and Shannon: Undisputed with commentators Skip and Shannon Sharpe. Shortly after, she was promoted to the news update anchor on the network's The Herd with Colin Cowherd.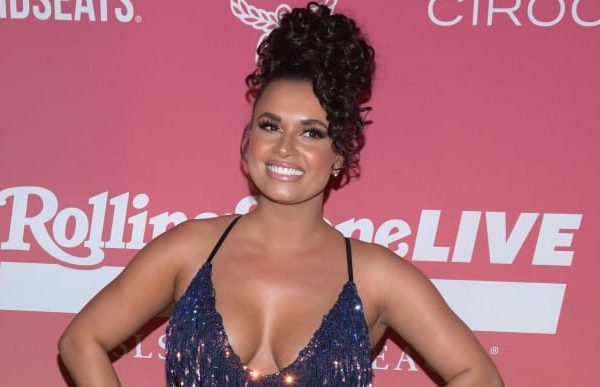 Apart from her career success and the obvious bits of her life that she has made available to the public, Joy Taylor seems to be private with her personal life. In this article, we will be revealing some facts like who Joy Taylor Husband is and a lot more details about her.
Quick Facts About Joy Taylor
Early Life Of Joy Taylor
Joy Taylor was born on 17th January 1987 in Pittsburgh, Pennsylvania USA. Her parents are Anthony Taylor and Georgia Taylor. Her father is an African-American while her mother is a Caucasian. She has two siblings, Jason and Noah. Jason is a retired football player who played Defensive End and Outside linebacker in the National Football League between 1997 and 2011.
In 2009, Joy bagged a degree in broadcast communication from Barry University. While in the university, she was the host of the radio show, The Noise. She also served as the manager of the university's radio WBRY 1640 AM. She has always had a nag for journalism, growing up she would play-interview her two brothers.
Alexi McCammond
Find out all about the stunning Journalist, Alexi McCammond's parents, and personal life here
Joy Taylor's Career
Joy began her career by working at the 790 AM the Ticket in Miami for a period of 3 years. Afterward, moved from being an executive producer to a co-hosting for one of the high profile morning-drive sports radio shows, Zaslow and Joy.
Shortly after, she joined Fantasy Football Today and Thursday Night Live on CBSSports.com as one of the hosts. In March 2016, she joined FOX Sports, where she played pinch-hitter in several different roles such as filling in for Kristine Leahy on The Herd with Colin Cowherd.
On August 15, 2016, she began moderating for Fox Sports' debate show Skip and Shannon: Undisputed. On the side, Joy also hosts shows for The Hang on Facebook Live, and she hosts a podcast titled Maybe I'm Crazy.
Given her expertise and dedication to her craft, the organization was pleased enough to make her the lead anchor in one of their most popular shows, The Herd with Colin Cowherd
Who is Joy Taylor Husband?
The stunning Journalist was once married to her longtime lover, Richard Giannotti. She proposed to him in 2015 after dating for a while before they got married in February 2016. They had a lavish ceremony in Fort Lauderdale, Flori banks, and were happily in love at the time.
Joy Taylor husband was a baseball player for the LA Angels. He spent the majority of his career in the minor leagues from 2004 to 2006. By the end of his career, Joy Taylor husband transitioned as a financial adviser at Global Wealth Management Sports and Entertainment.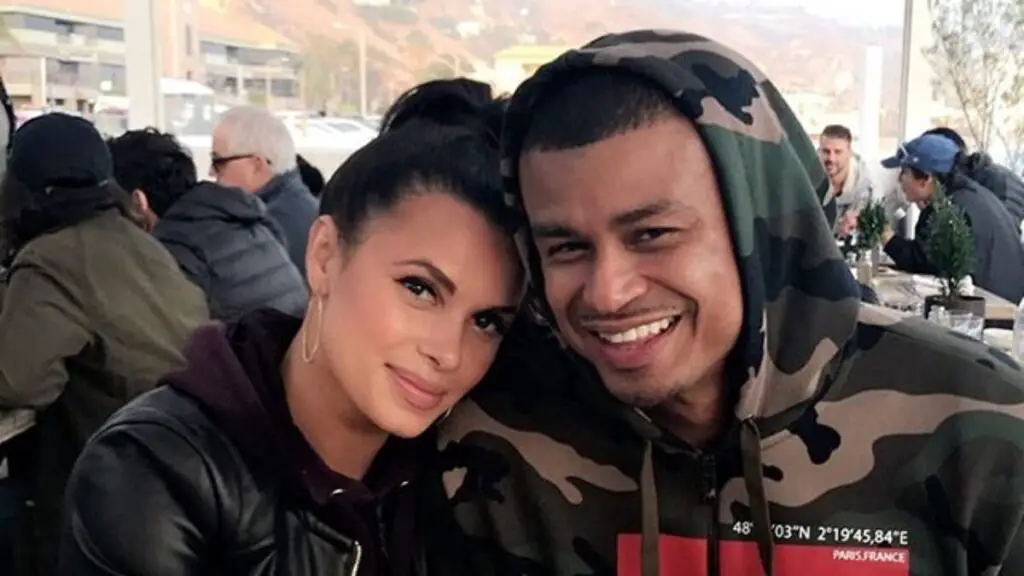 Joy and Richard met at a business meeting for the Global Wealth Management Sports and Entertainment. Unfortunately, their marriage only lasted a year as the two officially split up in 2017. The reason for their divorce is still unknown.
Shortly after her divorce from Richard, it seemed like we were set to see another Joy Taylor husband sooner than we expected. Rumors about Joy dating former NBA point guard Earl Watson surfaced. 
The rumors were confirmed when her boyfriend proposed to her in September 2018. Surprisingly, they broke off the engagement in November 2019 for reasons unknown to the public. Ever since then, JoY Taylor has been very much single.
Joy Taylor's Net Worth
Joy Taylor is a household name in the media industry, She has diligently climbed the ladder of her career over the years. She earns an annual salary of $75,000 from Fox Sports. Apart from her salary, she also makes money from her side gigs such as her podcast titled Maybe I'm Crazy. Joy Taylor's net worth is estimated to be $1 million. Joy Taylor is one of the most successful radio and TV personalities in the United States. 
Conclusion
Joy Taylor is a multitalented journalist and a stunner in her natural element. Sadly, her first marriage with Richard Giannotti lasted for just a year. Shortly after, she got hitched with Earl Watson, Unfortunately, their engagement was called off for reasons unknown. For Now, Joy Taylor is enjoying singlehood.