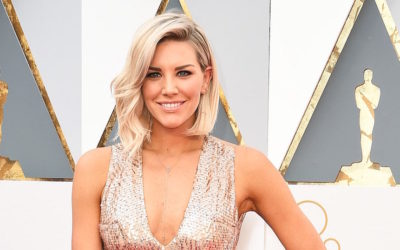 As a broadcaster, if you get nominated for Playboy's Sexiest Sportscaster of the Year, it means you have got the looks. Charissa Thompson has got the looks even as she is one of the finest sports broadcasters out there.
Co-hosting a show with Colin Cowherd is a big deal, and that is exactly what Thompson does. Definitely, this beauty must-have a beau, yes? So who is Charissa Thompson's boyfriend? What do you want to know about this beautiful blonde? Let your eyes foray through this page.
As a pretty, sarcastic lady with an aura that is pretty much appealing, her relationship is what her fans would want to know. Her fans would die to know who her husband is, and they won't have to die to get that info because this post reveals who Charissa Thompson boyfriend is.
Fast Facts About Charissa Thompson
Here are quick facts you should know about Charissa Thompson:
Charissa Thompson Early Life
Charissa is the youngest of three children. She was born on May 4, 1982, in the bustling city of Seattle, Washington. Thompson completed her high school education at Inglemoor High School, Kenmore, Washington. She got her Bachelor of Arts in Law and Society from the prestigious University of California, Santa Barbara.
Well, she didn't become a full-fledged lawyer, but the foundation of law helped her on her journey to becoming the gritty sportscaster that she is today. Giving the bluntness and the witty nuances that have endeared her to thousands, if not millions of fans around the world.
Molly Ephraim

Get all the information you need about Molly Ephraim, some facts will throw you off-balance. Read her story here…
The Start of Charissa Thompson's Career
Charissa Thompson is an American TV host and sportscaster that has paid her dues over the years. Her passion for broadcasting reaches as far back as when she was a child. She was constantly practicing, more like mimicking broadcasters and having her brother record her just to have a hang of it. So, she literally followed her passion, and that has brought her to where she is today.
Being a lover of sports and broadcasting, she appeared on several sports shows, while in college, with appearances on Fox Sports Net and the Big Ten Network. She didn't stop here, she kept on pushing, landing a job with Fox as a sideline reporter for National Football League, appearing on Fox Sports Net BCS Breakdown.
As a top shot on Fox Sports, you can tell she is not a novice on this job. Apparently, she has worked with ESPN, Versus, and GSN, hosting several sports shows. Before her departure from ESPN, she was co-host with Marcellus Wiley on the popular sports show, SportsNation.
Charissa Thompson spent three years with ESPN, co-hosting with Michael Smith on Numbers Never Lie, a sports show that attracts attention. One of her most notable TV achievement was slotting in seamlessly, replacing Michelle Beadle as the host for SportsNation.
There was skepticism about her ability to fill in the gap, but she blew her audience not only with being adequate for the position but also being a better replacement, to be fair.
She left ESPN for a reunion with Fox Sports in 2013. It is here she built a name for herself, hosting Fox Sports Live as well as presenting for Fox NFL Kickoff. She also became the host of NFL Films Presents.
Charissa Thompson Relationship Foray
At 25, Charissa Thompson got married, but the marriage didn't work out. She gave love a second chance when she dated Jay Williams from 2013 till 2019, who was at the time was one of the top ESPN basketball analysts.
They didn't show their relationship off, but pictures of them being intimate with each other was all over the media. Unfortunately, their relationship didn't work out either.
So who became Charissa Thompson's boyfriend after having failed relationships and a failed marriage? You would find that out as you read on.
Who is Charissa Thompson Boyfriend?
Kyle Thousand is the boyfriend of Charissa Thompson. He was born in the beautiful city of Iowa, USA, on October 2, 1980, to parents we have no information about. He has a degree in Finance from the University of Iowa and is currently the managing director of Roc Nation Sports.
Charissa Thompson, on the other hand, holds a Law degree from Creighton University. Thousand became a sports agent in 2015, signing with Excel sports Management by Roc Nation Sports, a role he still holds till now. His net worth is $5 million.
When Did Kyle Thousand Become Charissa Thompson's Husband?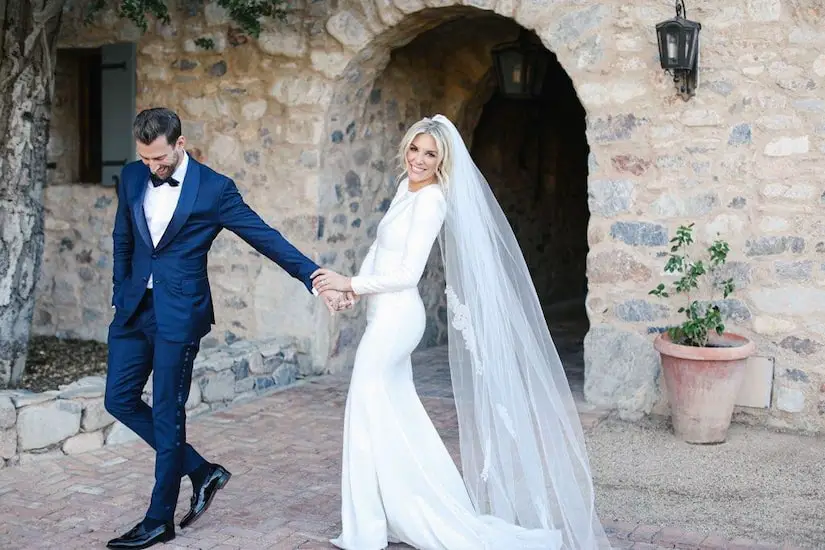 Rumors started surfacing online that the duo started dating earlier in 2020. They affirmed the rumors when they both announced their marriage in January 2020. So, since then Thousand dropped his boyfriend of Charissa Thompson status to the more suitable Husband of Charissa Thompson status.
They got married in a private resort, Princeville Resort, and they just can't stop flaunting their cute pictures every day on the gram.
You can check them out on Instagram!
Conclusion
Several pictures of the couple are all over the media, and there is absolutely no doubt that they are in love. We all love the concept of love, don't we? And when there is a genuine thing going on, we all can see it With Thousand and Thompson, you can sense it from a mile away, and we are absolutely delighted for them.