Sal Vulcano whose full name is Salvatore Edward Anthony Vulcano is a popular American standup comedian, actor, and producer. He is famous for being part of the comedians on the impractical jokers' show.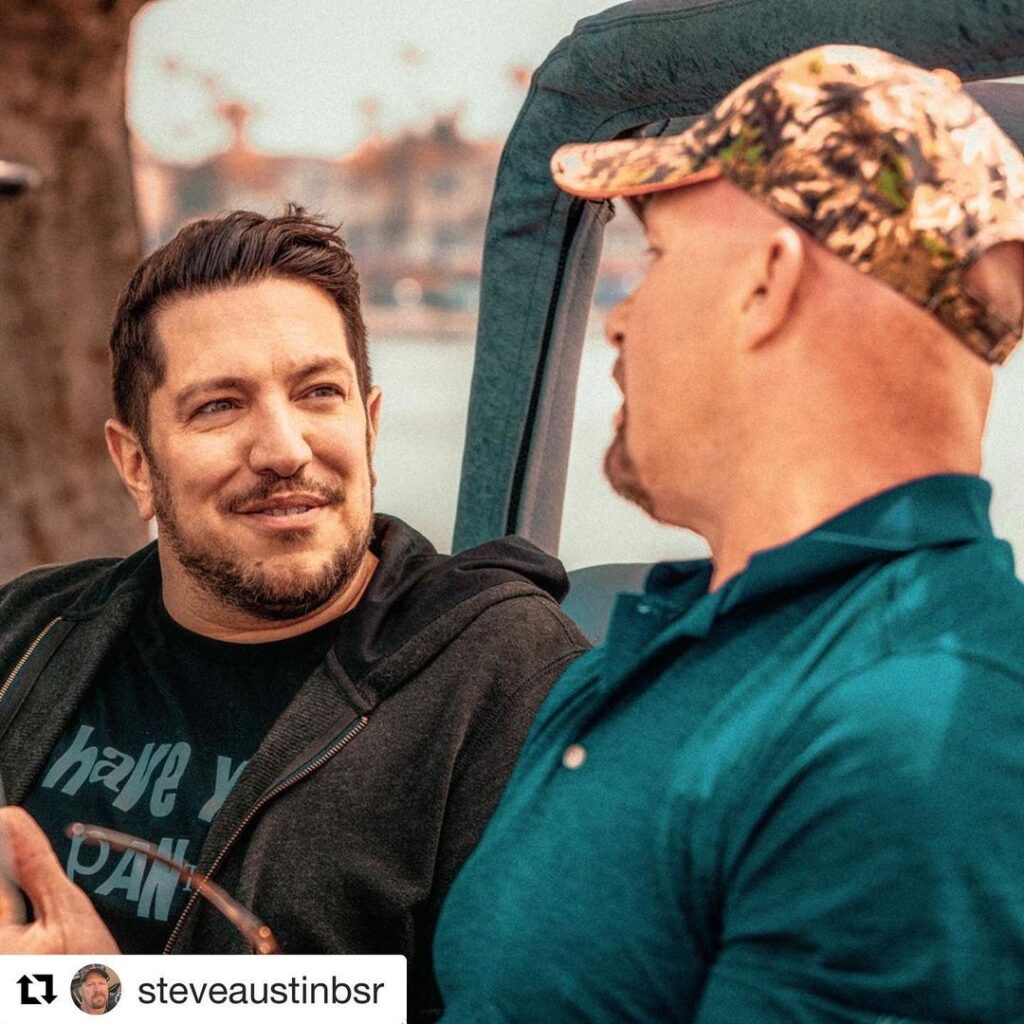 He started building his career in entertainment from scratch at a young age in the 90s. He reated a comedy troupe called the Tenderloins with Mike Boccio, Joe Gatto, and James Murray who are his childhood best friends from high school.
Sal and his friends are the originators, writers, producers, and stars of impractical jokers. It is a show where they challenge each other with dangerous stunts. Keep on reading this article to find out more about Sal Vulcano.
Quick facts about Sal Vulcano
Early life of Sal Vulcano
Sal  Vulcano who is of Italian, Cuban, and Puerto Rican descent, was born to Sal Vulcano Sr. and Dianne Fernandez-Vulcano on the 6th of November 1976, in Staten Island, New York. His parents divorced when he was very young. However, he grew up with his older sister Kelly Ann and two younger sisters Diana, and Jenna. 
Sal attended  Monsignor Farrell High Schoo, he was an athlete. He participated in various sports, such as hockey, basketball, and football before he graduated in the year 1994. To further his education, he went to college at St. John's University and bagged a degree in finance in the year 1998.
Sal Vulcanos Career
Even though Sal Vulcano took up a job as a pizza delivery man and much later became a bartender at a bar which he coowned after a while, he didn't give up his passion for standup comedy. 
In 1999 He formed a comedy troupe called the tenderloins with three of his best friends from childhood. Sal and his friends met in high school where they grew to become close buddies due to their similar taste for improv and drama. By April 2012, the troupe started a podcast called the tenderloins podcast.
The trajectory of Sals Stand-up comedy career change for good in 2017 when he participated in and the NBC Comedy Show, It's Your Show which was hosted by Carson Daly.
The big break launched Him fully into his comedy career as he seized the opportunity to follow his dream and started his own TV show; impractical Joker.
Impractical Joker first aired on the 15th of December, 2015 on TruTv. Sal and his friends;  Joe Gatto, James Murray, and Brian Quinn, are the originators, writers, producers, and stars of the show. The show is unconventional and a lot more as it solely aims to capture the antics of the four friends with hidden cameras whilst they try to complete their dares.
Before this time Sal Vulcano has done a couple of acting where he appeared in movies like; The Price Is Right, The Nightly Show with Larry Wilmore, Good Day New York, Late Night with Seth Meyers, Ultimate Entertainer Razor Rizzotti, and a lot more.
Is Sal Vulcano Married Or gay?
Sal Vulcano seems to be very discrete with his personal life particularly his love life as it is unknown if he is married or in any committed relationship at the moment. Following the drought of information on his marital life, there have been rumors about his sexuality.
These rumors state that he is gay however there are no proofs to back them on. Logically, anyone would have come out to clear the air of these rumors but surprisingly, Sal doesn't seem to care about them and has said nothing to either confirm or deny it.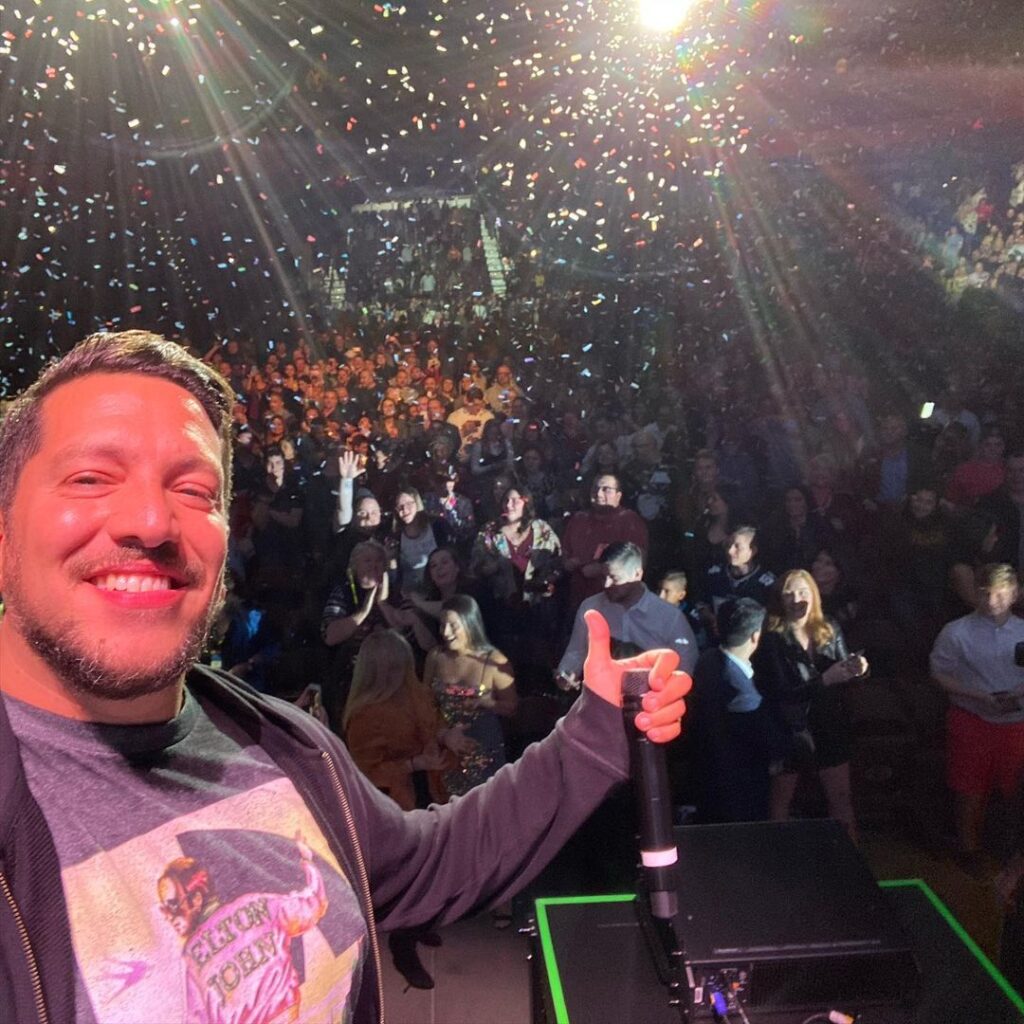 Sal Vulcano Body Measurements
Sal is incredibly tall with an outstanding height. His height fascinates most people since he was a basketball player back in high school. He is 5 ft 9¾ in tall. This is the same as 1.77 meters or 177 centimeters. He weighs a whopping 82 kilograms.
Highlights
Here are some exciting facts about Sal Vulcano you didn't know about;
Sal Vulcano Net worth
As of 2020, Sal is reported to have an estimated net worth of $7million. He makes most of his income from his comedy shows and the sales of the book  Impractical Jokers which he co-authored with his friends.
Conclusion
Sal Vulcano is a successful stand-up comedian, writer, actor, and producer. He works closely with his childhood friends who he first created a comedy troupe called the Tenderloins before they went on to co-host the Impractical jokers' comedy show.
Just like most celebrities, Sal seems to be a very private person as there isn't any information about his relationship or something as basic as his cars.