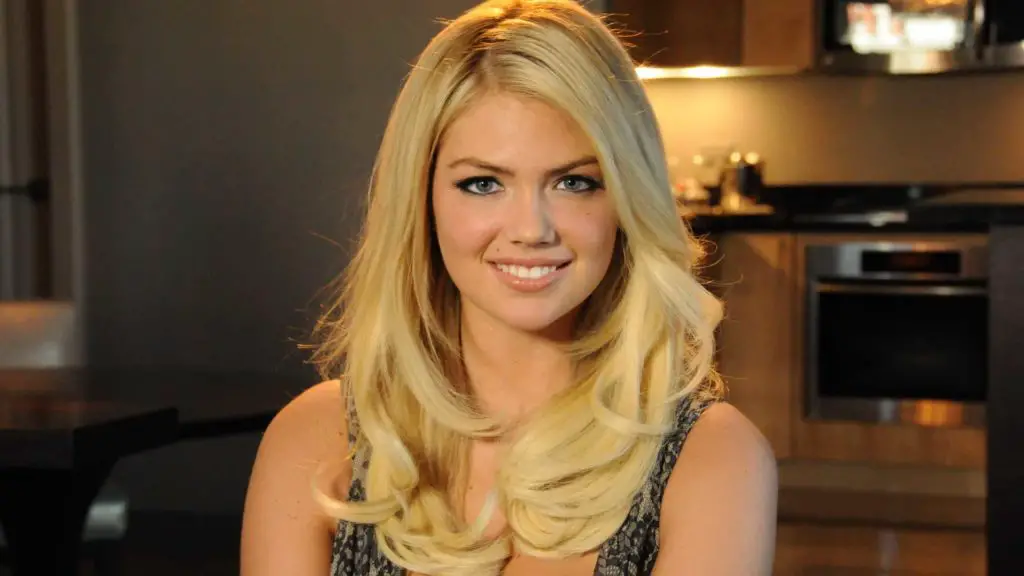 Kate Upton is the darling of virtually every aspiring model and young lady. You may begin to wonder why this is so. It is simple – Upton has been able to chart for herself a path that is formidable. From being the little girl who was so much into sports she has grown to become a highly successful model and actress.
Blessed with a voluptuous body and height that accentuates her beauty, it is no wonder that Upton always gets the big modeling contract. Several magazines have awarded her the sexiest woman of the year to confirm why she's always the subject in discussions of that nature.
Kate Upton is 28 years old this year (2020) and we know that she will keep making the headlines for her success. While you may already know Kate Upton as a model and actress, we'll show you in this post other facts about her that you didn't know.
Fast Facts on Kate Upton
Before we delve into the specifics of Kate Upton, let's show you the general. Here are quick facts about the model and actress that you should know by now:
Kate Upton: Brief Bio
Kate Upton was born in St. Joseph, Michigan, as Katherine Elizabeth Upton, on June 10, 1992. She was born to a former Texas state tennis champion, Shelly Upton, and a high-school athletics director, Jeff Upton. The blue-green eyed beauty has an uncle who is a U.S. Representative – Fred Upton.
When her family moved to Florida in 1999, Upton enrolled at the Holy Trinity Episcopal Academy where she represented them at various levels at the American Paint Horse Association (APHA).
Having a great body, plus being talented easily set Kate Upton on her path to stardom. She grew of such a high commercial value that in 2014, she was at the center of a $40 million advertising campaign of one of the best game brands in the country – Game of War: Fire Rage.
This is one of the many contracts she gets regularly, grooming her into a successful model.
10 Exclusive Facts About Kate Upton
While you know that Kate Upton is a successful model whose uncle is a U.S Representative, here are more interesting facts that probably didn't know about the delectable model.
#10. Kate Upton's Exploits As An Equestrian
Upton, as an equestrian, competed at the national level of the American Paint Horse Association (APHA). With her beautiful horse, Roanie Pony, she won three APHA Reserve World championships.
#9. Four Reserve Championships
Upton has four Reserve Championship title to herself. She won the 13 and Under Western Riding; 13 and Under Horsemanship; and 14–18 Western Riding; and came second in the 13 and Under Reserve All-Around Champion in the APHA Reserve World Championships.
#8. Kate Upton On 18 Riding Competitions in 2009
With her second horse, Zipped, Upton won 14-18 Western riding competitions and was included in the top five 14-18 horsemanship in 2009.
#7. Sexiest Woman of the Year
Upton got her first-ever model job in 2009 with Garage and Dooney & Bourke, two fashion enterprises that have made a name for themselves in the fashion industry. A year after, she became the face of Guess. In 2014, Kate won the People's Magazine Sexiest Woman of the Year.
#6. Kate Upton Broke The Internet
In April 2011, Kate Upton uploaded a video of herself doing the Dougie hip hop dance at a Los Angeles Clippers game. One could say she uploaded without factoring that it would go viral, as she later admitted. Well, the video did go viral and broke the internet at a time when social media was starting to become a huge thing.
This made her more popular and visible to endorsement deals. A New York Times columnist used her as a reference point on how social media can bestow stardom on any individual.
#5. Sports Illustrated Swimsuit Rookie of the Year
In 2011, Kate Upton appeared on the sports illustrated swimsuit issue of 2011, as a rookie. That was the beginning of several offers to model for different clothing lines. To be sincere, who wouldn't want a blonde standing at 168 cm (as of then) with curves at the right places to be the face of their brand? Upton later appeared on the same issue in 2012, 2013, and 2017.
#4. Numerous Appearances on Elite Magazine Covers
Upton has appeared on the choicest of fashion magazines; Italian, British, American Vogue. She also appeared on American, German and Italian GQ magazine, Esquire, Glamour, Mademoiselle, Harper's Bazaar, LOVE, French and American Elle, and Vanity Fair magazines. She really knows how to attract big players.
#3. Models.com Fifth Sexiest Woman
In 2012, Upton was named the 5th sexiest model by Models.com, whilst being #3 on the world's sexiest women on the American publication, Askmen. That same year, she was listed on Maxim's hot 100 List. Her sexual appeal has been the topic of so many talk shows across the world.
#2. Kate Upton Suffered Eyesight Failure
On one of those photo-shoots by Sports Illustrated filmed in Antarctica, Kate Upton suffered partially from failing hearing and eyesight due to extreme cold. This doesn't mean she became deaf or blind. No, she just momentarily suffered these challenges.
#1. Kate Upton Debut Movie Was 'High Tower'
Upton has had a fairly successful acting career. She made her debut in the fairly successful movie, High Tower. Since then she has gone on to make a name for herself in the movie industry, appearing in high budget movies.
10 facts are not all there are about Kate Upton, follow the model on Instagram to discover more for yourself!
Conclusion
Kate Upton has made a name form herself in both the movie world and the fashion world. Her flawless beauty with a sprinkle of humor has been the source of inspiration for young people. her beauty, combined talent onscreen, makes her one of the most outstanding TV personalities, and the modeling contracts won't stop, you know!