In their song, Alone, Alan Walker and Ava Max said: we all need that someone who gets you like no one else right when we need it the most. Well, luckily for Kevin Gates, the universe sent him "his own person" in the form of his wife, Dreka Gates, at a time when he needed external support. Kevin Gates wife has been his most substantial backbone. Even when he was imprisoned, she stuck with him. She is his booking manager and also an integral part of the success of his rap career. So it's safe to say Kevin Gates and his wife, Dreka Gates, both built an empire from the ground up.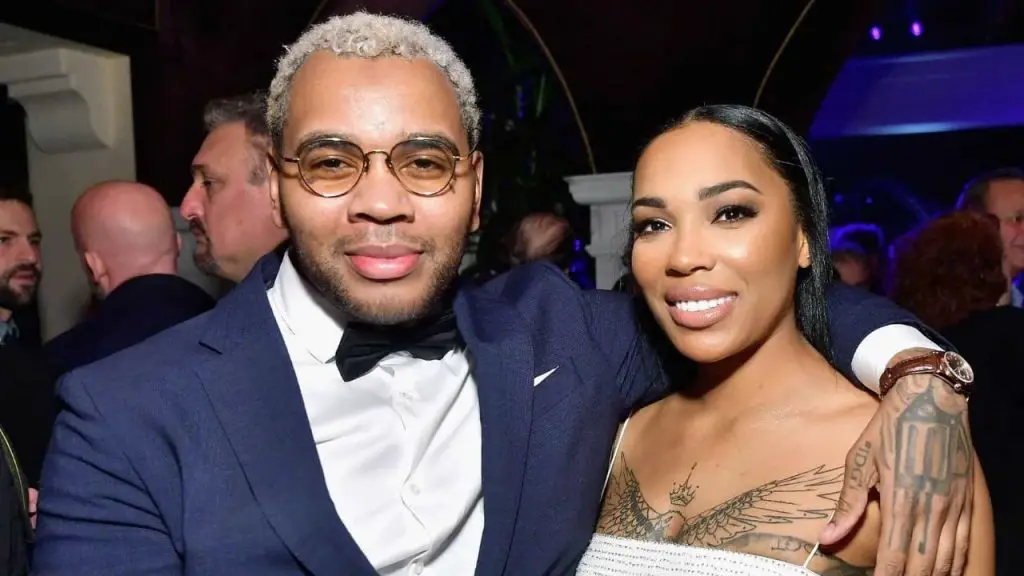 Although the couple got married in 2015, they are high school sweethearts who have been together for 18 long years. Fans are currently drooling over Kevin Gates wife for her stunning appearance in the video of her husband's new song titled Power. This article will divulge many exciting facts about her and their seemingly perfect relationship to satisfy your curiosity about the Kevin Gates wife. 
Who Is Kevin Gates Wife?
Kevin Gates wife is the stunning Dreka Gates. She is an American entrepreneur, co-founder of Bread Winners Association alongside Kevin Gates. She doubles as his booking manager in charge of most of his projects. Dreka Gates is also an actress, a social media influencer, and the CEO of an online wellness brand. 
The Early Life Of Dreka Gates
Dreka Gates birth name is Shadreka Centuri Hayne. She was born on 31st August 1986, in Baton Rouge, Lousiana, united states of America. Although, she is discrete with details of her family members. Her father was a star athlete in high school, while her mother was the dance team captain, and she has two younger siblings. Since she is from a wealthy family, she attended a private elementary school before going to Baton Rouge High School. After High School, she did pre-med at Louisiana State University for about a year. Eventually, she dropped out of pre-med school, and her parents quit funding her education. After a while, she went to Louisiana State University to further her education. She studied fashion merchandising there.
Quick Facts About Dreka Gates
Kevin Gate Wife Is His Booking Manager
We all have a particular skill or talent we horned for fun. For Kevin Gates, it was rap, when he met his wife. However, along the line, he gained clarity and decided to do rap full-time. To his surprise, his wife supported in words and deeds. She did a ton of research on rap career. In an interview, Kevin Gates wife revealed that breaking into the rap industry was herculean. However, With so much grit and dedication, they eventually pulled through.
They managed to sign him up for a couple of shows while maintaining contact with promoters and labels that needed talents. Kevin and Dreka are not just good romantic partners. They are good business partners. While Dreka worked hard to publicize his music, he also worked hard in the studio to capture the heart of fans. By 2010, they attained a huge milestone when they founded their record label called Bread Winner's Association record label.
After so many years, Kevin Gates's rap career has evolved so much with his wife by his side. He went from recording songs in his grandmother's bedroom to owning his record label. On the other hand, his wife still diligently serves as his manager, although with less turmoil now that he is famous. She also revealed how daunting the rejection was when they first started in an interview with The source, she said:
"It's like now that people know who I am or know who we are, and they know who Kevin is and now you want to associate with me? It's like, 'No, I'll just stay doing what I've been doing and that's just what it is."
Kevin Gates Wife Is A Keeper
Kevin Gates wife isn't a seasonal lover. She is a keeper. She has stuck with Kevin Gates through thick and thin. Despite his criminal antecedent, his wife stayed with him. First off, he went to prison for being a passenger in a stolen vehicle, again in 2003, for stabbing a man numerously after an altercation. On 26th September 2016, Kevin was also arrested for assaulting a fan in Florida while performing on stage. Not long after that, in 2017, he was sent to a 30month jail term for possession of weapons. Luckily, ever since he got out on parole on 10th January 2018, Kevin Gates has been a changed man. Interestingly, his wife said she never tried to change him during all those times. She told The Source that :
 "There was never a point that I was trying to change him. Yet there were life lessons that I would try to get him to learn, but I realized I couldn't force that on him either. I really had to allow him to go the path he was meant to go down and let him figure out on his own."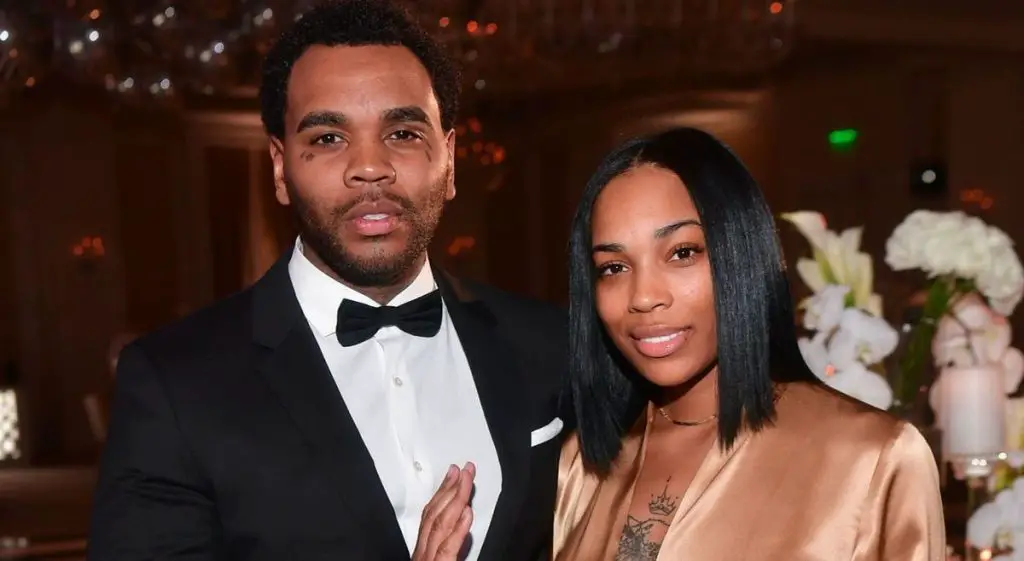 Kevin Gates And Dreka Gates Have Been Married For Six Years
What better way to test true love than the test of time? Although Kevin and Dreka Gates have been married for six years, they have been together as a couple for 18 long years. Minor hiccups here and there, but they are waxing stronger with each passing day. The couple is still rock solid despite the rumors about their separation that sprang up earlier this year because Kevin and Renni Rucci released a steamy song together. Even the intensity of the rumors when the video of Boat to Virginia starred Kevin and Renni as love interests couldn't crack down on Kevin's marriage. Eventually, the rumors fizzled out when Kevin and his wife launched some new projects together, including a marijuana farm in Cassopolis, Michigan.
With just seven years spent in the World Wrestling world, Stacy Keibler created a legacy that is unforgettable. We explore her legacy here, you should read it up here.
Kevin Gates And Dreka Gates Have Two Children Together 
The couple has two children together, their names are Islah Koren Gates and Khaza Kamil Gates. Interestingly, Kevin Gate Wife gave birth to both children at home and didn't give them any vaccines because she has had a bad experience, and ultimately, she believes in the power of breastmilk. So, she practiced extensive breastfeeding with both children. Dreka Gates shares a special bond with her children. She often posts pictures of and with them on her Instagram. Although in 2019, there were rumors of her being pregnant with their third child, it turned out to be false. Kevin gates wife addressed the issue in an interview with Complex, she said : 
"That shows you how the internet is. She doesn't have a bun in the oven. She's got something in the slow cooker. She drank a lot of water and her stomach was sticking out." 
She also revealed that they would have another child once they relocated to a farm.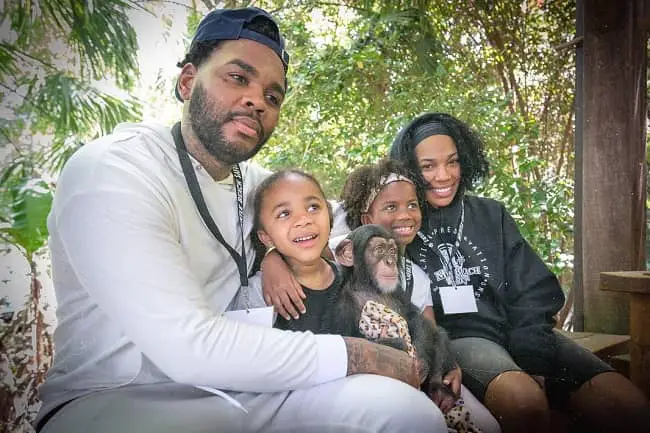 Is Kevin Gates Wife Bisexual?
While Kevin has a track record of infidelity, he also speaks highly of his wife and reverences her in his songs. One of such songs is his song titled Dreka, which he released in February 2020. Kevin Gates wife, on the other hand, couldn't care less about his philandering ways. She always forgives him.  In May 2020, an alleged sex tape of Kevin Gates got Leaked, and since then, his wife has been silent about it.
Perhaps it is because they are in an open marriage, as the couple revealed in 2016 during an interview with Angela Yee. Although the couple stated that they have sex with other women, Kevin revealed that he doesn't have a problem with Dreka having sex with other women in his absence as their love is not based on just sex, but she is also his best friend. Does this also mean Kevin Gates wife is Bisexual?
Meanwhile, Fans and internet Trolls are heavy on the heels of Kevin Gates because of his poor performances in the sex tape. His performance was in contrast to his bragging rights of being a stallion in bed in an interview on Power 106.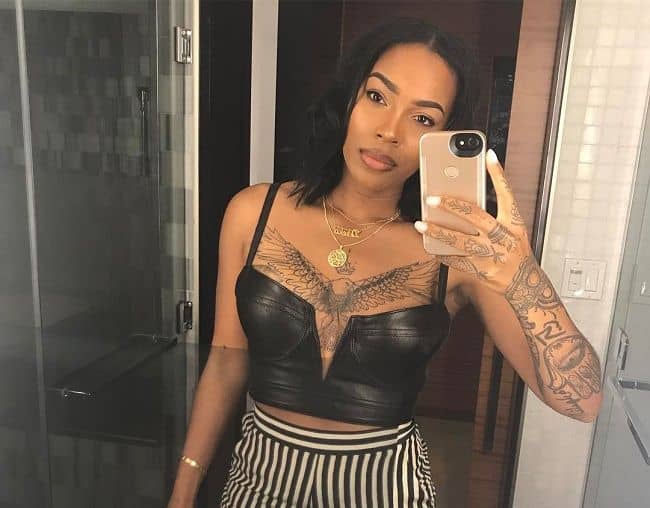 Fun Facts About Kevin Gates Wife
Did you know Ray Rice is now a domestic violence advocate? Find out all about Ray Rice here
Conclusion
Kevin and Dreka Gates's marriage is another subtle reminder that not all that glitters is gold. But, most importantly, we applaud Kevin Gates wife for her kind heart and tenacity that kept her relationship going despite all odds.