What is Brenda Lafferty story?  Brenda Lafferty story is the sad reality of how we have to always watch our backs even among our loved ones sometime.  Brenda and her 15-month-old daughter Erica left their guard down around their Mormon extremist relatives, Ron and Dan Lafferty. Ron and Dan were unto creepy stuff and were bent on taking out any opposition they faced. Unfortunately, innocent Erica and her mother, Brenda were the scapegoat for their extremism so they killed them off without second thoughts.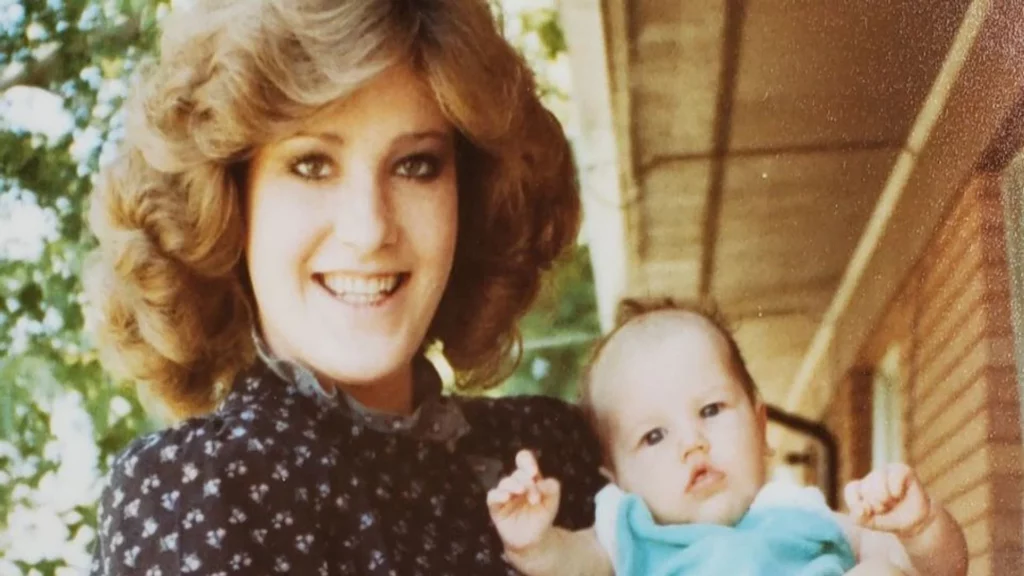 In a bid to amplify the Brenda Lafferty story, Hulu recently released a detailed documentary titled  Under The Banner of Heaven.   The delivery of most characters especially Daisy Edgar-Jones who plays the role of Brenda was impeccable. However, Brenda's sister Sharon Wright is not impressed with the way her sister was portrayed in the movie. She claims that is a watered-down version of the story. So, what is Brenda Lafferty story? 
What Is Brenda Lafferty Story? She Was Killed On Pioneers Day 
On July 24, 1984, which happened to be Pioneer Day,  Brenda Lafferty life was cut short. Pioneer day is a government-approved holiday in Utah.   It is set aside in honor of the first group of Mormon pioneers that settled in Salt Lake Valley on July 24, 1847. On the said day, Brenda's husband found her lifeless body in their Utah home alongside her 15-month daughter, Erica. Her throat was slit open which caused her to bleed to death while Erica was brutally massacred in her crib. 
Is Leatherface still alive? Read five facts about the serial killer here
Who Killed Brenda Lafferty And Her 15-Month Daughter, Erica? 
 We are certain That Brenda Lafferty must have been in both shock and pain in her dying minutes when she saw her killers.  The old adage that says a thief won't come in except there is an insider to lead the operation proves to be true in  Brenda Lafferty story. Contrary to what would have been expected to be external forces coming to associate her, Brenda and Erica were murdered in cold blood by her brothers-in-law, Ron and Dan Lafferty. 
Ron and Dan are the older brothers of her husband, Allen Lafferty. Unlike her husband, Ron and Dan were Mormon extremists.  Prior to their foray as extremists, the brothers were excommunicated from the Church of Jesus Christ of Latter-day Saints in 1983 for their increasingly disturbing extreme fundamentalist views one of which was polygamy and the likes. Ron and Dan hit the highway to extremism when they joined the School of the Prophets, which is a small, extremist sect of Mormonism.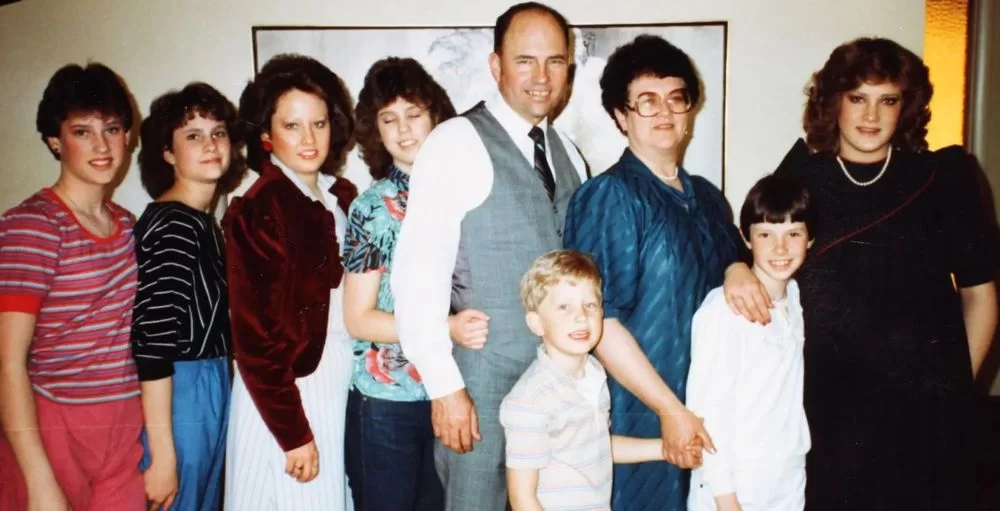 Brenda Lafferty Story: The Lafferty Brothers Claimed God Asked Them To Kill Brenda 
Brenda was a mother figure to her siblings, family, and community at large. She grew up in the church and loved God to a fault. Her Christian upbringing made her cheerful and liberal with everyone. Unknown to her, her loving personality irked Dan and Ron Lafferty. So they conspired to kill her.  In an interview with  KSLTV, the Lafferty brothers claimed they killed Brenda because God told them to do so. This makes absolutely no sense because God is love and he will never support evil against one brethren. 
 In their defense, they also claimed that Brenda was not submissive to her husband, Allen, joining the School of the Prophets. Hence they saw this as an opposition and a subtle attempt to divide the extended family. Ron was also vengeful towards Brenda because he believed that she was an accomplice to his failed marriage with Diana. Diana didn't buy into the practice of polygamy,  so she opted for a divorce and fled to Florida with their six kids. 
Here are lesser-known facts Javon Walton parents. You can read here
In March 1984, Ron wrote "the removal revelation" after getting an acclaimed divine revelation. The revelation stated that Brenda and her daughter, Erica who he believed would grow up to be just as "despicable" as her mother were "obstacles in his path" and needed to be killed.
Ron And Dan Also Attempted To Kill Other Church Members
Four months before Brenda's death, the Lafferty brothers were excommunicated from the School of the Prophets. When they shared the so-called "removal revelation" Notwithstanding, they still proceeded to murder Brenda and Erica on Pioneer Day.
interestingly, they had also planned to kill two other members of the LDS church Ron blamed for the disillusion of his marriage. Things took a different turn because one of their targets wasn't at home. Eventually, they got lost while trying to find the fourth person's house.
Ron Died In Prison While Dan Is Still Serving His Life Sentence In Utah State Prison
After perpetrating such evil against  Brenda and Erica, Ron and Dan fled from Utah to Nevada. The arm of the law is not short as it caught up with them at a casino buffet line in Reno. Following their conviction, in 1985 in two different trials. Dan was sentenced to life imprisonment while Ron was given a death sentence. But In 1991, Ron's verdict was overturned and a new trial was ordered. The United States Court of Appeals ruled the legal standard the court used to assess his mental stability was wrong.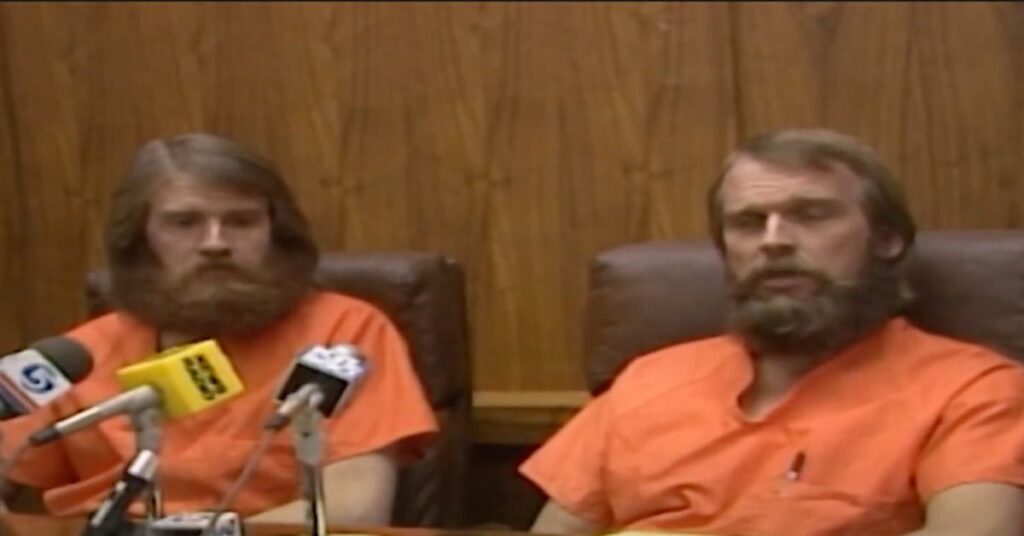 Then in 1992, Ron was certified to be mentally unfit to stand trial, but by 19944, he became fit for trial. In 1996, he tried again,  and this time around, he was sentenced and granted a death sentence as earlier. However, Ron spent 34 years on death row till his eventual demise in 2019. He died at the age of 78 of natural causes. Meanwhile, through Rons back and forth with the law, Dan Lafferty was and still serving a life sentence at Utah State Prison.
Brenda's Sister Is Displeased With The Depiction Of Her Character On Hulu's Under The Banner  Of Heaven Series 
According to Brenda's s sister, Sharon Wright Weeks,  She thought that her In 2011, she received a visit about a production detailing Brenda's life and murder was just a single film. Unknown to her that it was a seven-episode series that would portray Brenda as who she wasn't. In an interview with Deseret News, she opens up about her regrets about granting her permission for the show as many lies and half-truths were told about Brenda's short life.
For instance, the show depicted Brenda's Mormon wedding to be cringe-worthy when in actuality, it wasn't. It was a beautiful experience and a very important event for Brenda. Also, the depiction of Brenda as a religious fanatic was fallacious because she wasn't. She simply loved God and cared for everyone around her like christ loves the church.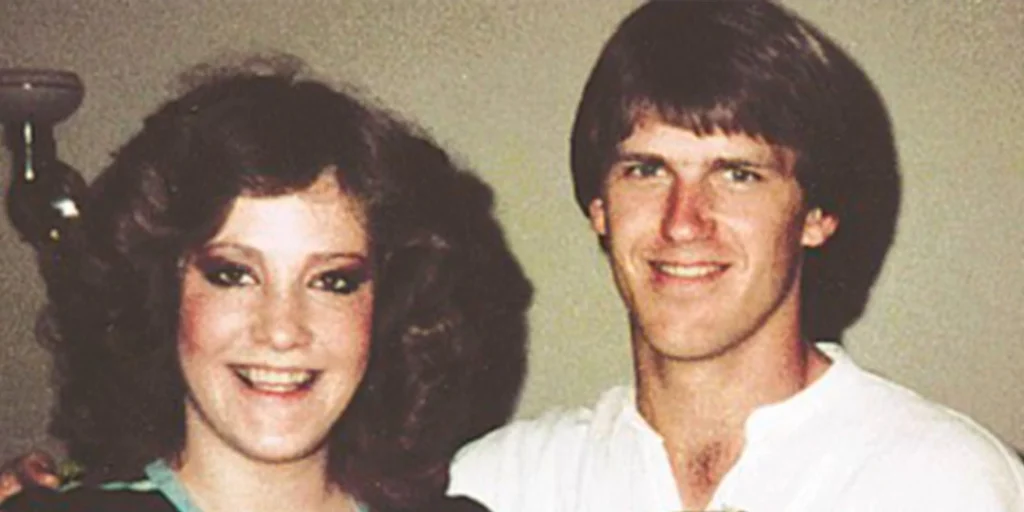 Sharon said she feels betrayed on behalf of Brenda. For instance, falsifying some of her college experiences like a BYU  professor making sexual advances on Brenda. These were all lies to fit the narrative.    She also urged viewers of the show to remember that Brenda was just as human as they are and she was upright in her ways and full of life too. 
Conclusion
Before The new Hulu released the Under the Banner of Heaven series,  Jon Krakauer.  Had written a true-crime bestselling book of the same name in 2003.