Imagine coming into the limelight based on misconduct. This describes Marie Avgeropoulos who was once arrested on a charge of domestic violence. This brought her to the limelight. This incident occurred during her relationship with Quincy Paglaro.
Marie Avgeropoulos is a popular Canadian-Greek actress and model. She burst into the limelight for her role as Octavia Blake on The 100. The striking beauty is gifted and you will find out in this article as you read on.
She enjoyed fishing, hunting and camping at an early age. Not to discredit her immense talent, Marie still got roles in various national commercials due to her knowledge of drumming, despite her wild tendencies.
In addition, Marie has had an outstanding romantic life. She's dated a lot of hot guys and those relationships abruptly ended with no apparent reason. She dated Quincy Paglaro, Shawn Robert, Taylor Lautner, and numerous guys. However, the actress has had and still has a tremendous and successful acting career.
Quick Facts about Marie Avgeropoulos
Marie Avgeropoulos Personal Life
Meanwhile, Marie Avgeropoulos was born on the 17th day of June 1986 in Thunder Bay, Ontario, Canada. Similarly, Philip Avgeropoulos is her father, and Augusta Avgeropoulos her mother. She loved hunting, fishing, and camping and enjoyed spending time outdoors as a child.
The actress for two years studied broadcast journalism in her own hometown before moving to Europe. However, she came back after some months and settled in Vancouver, then started her career in films and television.
Marie Avgeropoulos has a much-publicized personal life. Currently, she is single but has had some romantic alliances previously. She dated hunky actor Taylor Lautner. Chewy is her pet dog name as she is fond of dogs.
Career information
The young actress started playing the drums at the age of 16 and became good enough. She landed her acting roles in films and televisions shows due to her excellent drumming skills. She was opportuned to appear in several national commercials after her talent discovery by a talent agent.
Director Chris Columbus along the line noticed her and considered her for a role in "I Love You, Beth Cooper." That became her first appearance in a film. She got positive reviews and criticism from the public considering her amazing performance. She also starred in more films, magazines, and television shows.
Teresa Terry
Did you know that Teresa Terry once had her ex-husband threaten her with her sex tape? You will be shocked at who her ex-husband is…Read the full story here
Marie Avgeropoulos's acting career scaled new heights in 2010. She featured in the movie Hunt to Kill as Kim Rhodes, which had an impact on her fame.
Then she appeared in Cult in 2013, fans began to see her from a different dimension because of this particular role. Her role when she featured in The 100 cemented her fame again.
Marie starred as Octavia Blake as one of the main characters in the series. She was nominated for the Leo Awards in 2016. It was based on her role in Numb under Best Supporting Performance by a Female in a Motion Picture category.
Marie Avgeropoulos involvement in Domestic Violence
Avgeropoulos was involved in a violent domestic at the end of 2018 with Quincy Paglaro her boyfriend. The incident happened when the both on the 8th of August, engaged in an argument with him in a car on the Ventura.
According to the Los Angeles County District Attorney's Office, the actress was on new medication mixed with the wine which reacted on her when they had dinner together.
After seeing all that happened after Marie Avgeropoulo's arrest, her boyfriend, due to the feeling of guilt desired that the charges be dropped on a claim that she never posed a threat.
Marie Avgeropoulos Relationship: Who's her husband?
The actress has no husband and therefore, she is currently single. But from Marie's dating history, she has had many relationships with some men previously. As of 2013 and 2015, she dated Taylor Lautner of Twilight Hunk after they met on the film settings. They amicably parted ways in January 2015 unfortunately.
At some point, rumors have it that she had started dating Shawn Roberts a Canadian actor who gained fame for his roles in zombie films, like the Resident Evil franchise, Diary of the Dead, and Land of the Dead.
Marie Avgeropoulos Body measurements
Net Worth
Marie worth over $500,000 approximately and estimated net worth of the actress. The actress definitely has a great future in the show business with her talent and beauty. Los Angeles is where she currently leaves.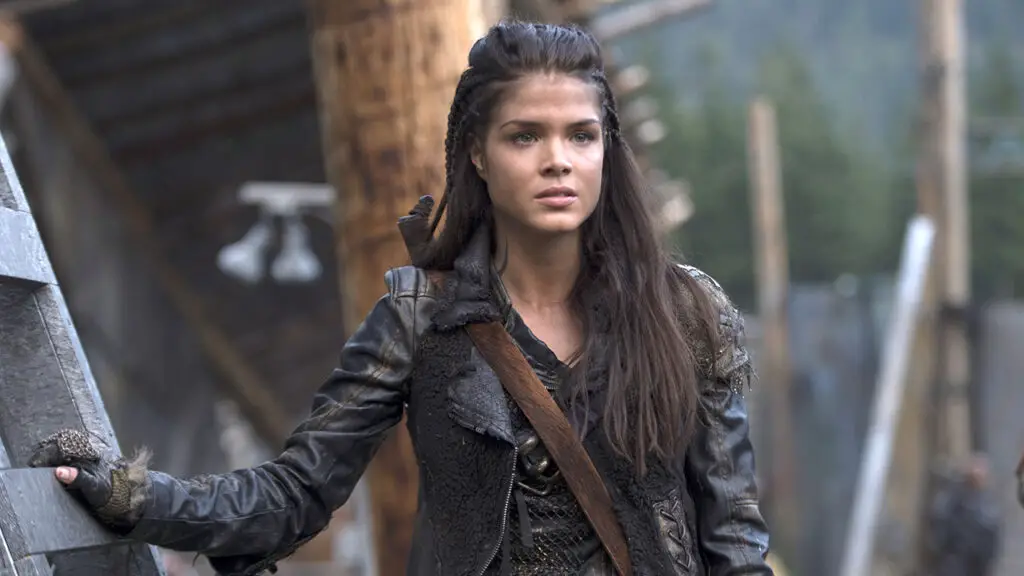 Conclusion
In conclusion, the actress has massive followership on her social media pages. On her official Twitter page, she has about 300,000 followers and nearly 2.2 million followers on Instagram. Since she made her way into the entertainment industry, Marie has experienced success in her career.