How do you explain a chimp who was supposed to be a pet gouging up a familiar face and eating her hands? Travis, the celebrity chimp, may have been shot dead after his horrifying bloodlust condemned Charla Nash to not having a face of hers anymore, but this is one heck of a story. The story of a chimp raised by Sandra Harold for 14 years after zoo authorities shot down his mother resounds. Charla Nash couldn't have seen it coming. She wouldn't have believed that going to her best friend's house for the umpteenth time would result in her face being beaten up and condemned to facial reconstruction by the same pet she had come to love. No, she didn't see this coming.
Neither did her friend Sandra see it coming. For 12 minutes, Sandra is heard screaming on an emergency phone call: "He ripped her apart! Hurry up! Hurry up! Please! Gun! They got to shoot him! Please! Please! He's eating her! He's eating her!…"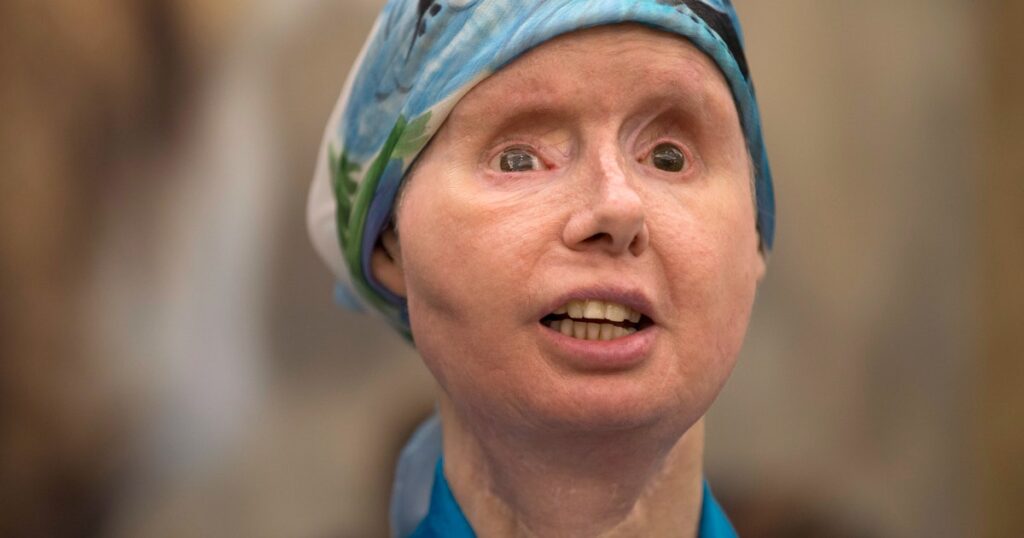 What Happened To Charla Nash?
Never in Sandra's wildest dream would she have believed that she would have to call 911 to report the pet chimp she had raised for 14 years. Travis was the name given to the chimp who was picked up when he was three weeks old. He was named after Sandra's favorite artist, Travis Tritt. Travis became a local sensation and accompanied Sandra and her husband before he passed away from cancer to restaurants, playgrounds, and everywhere. Travis has been pictured eating lobsters at a restaurant and even had a pet cat. He was taught how to open the door, use the computer, water the plants, and use the toilet like humans. He was the surrogate child of Sandra and her husband after their only child died from an accident. Travis was Sandra's "child."
If you enjoyed reading this, you would find Olivia Green story intriguing here
Where is Charla Nash Now? 
Charla Nash was called by her best friend Sandra to help put the pampered ape in his cage. Sandra, already used to the ape, was surprised when he lunged at her aggressively. There are reports that perhaps because she was wearing a different hair, Travis couldn't recognize her. But it was one of those incidents where no one saw it coming. Travis would then attack her viciously, eating off her hands, breaking her nose bone, eating off her eyes and lips, and just feeding on her. Sandra's attempt to ward off the primate by hitting him with shovels and stabbing him with a knife yielded no result. Finally, when she realized that Travis was going to turn on her, she charged to her car and locked herself up. Sandra was 70 at the time. 
By the time the police came, it was already too late; the damage had been done. But, the police arrival didn't come with some drama. Travis charged at the police van and tried to open it, but when he realized it was locked, he smashed the window and went to the driver's seat to force his way in. He was hit four times but didn't die. He then dashed to his bed, where he was found dead.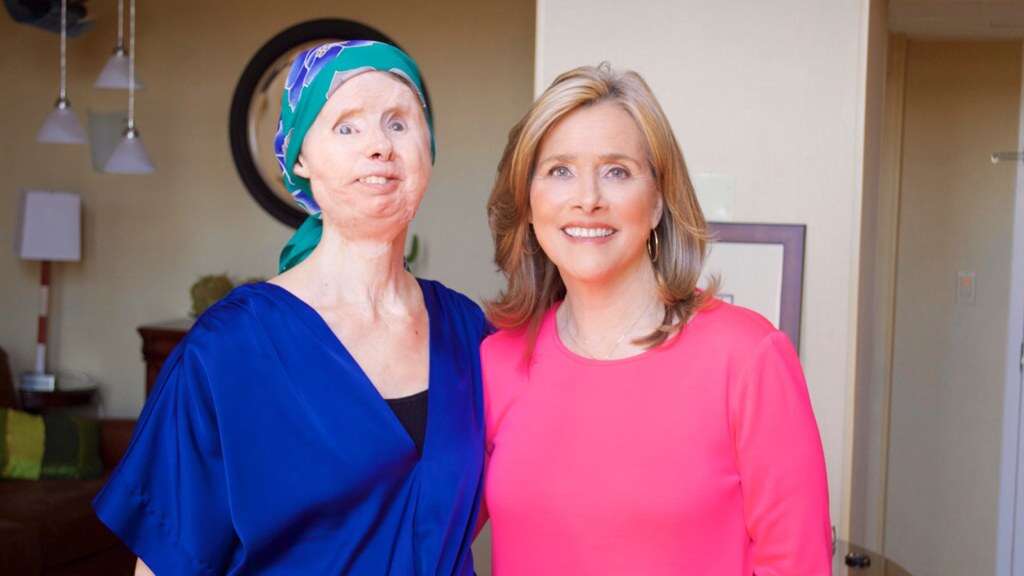 Is Charla Nash Alive?
Sandra died some fifteen months later from an aneurysm. However, while Charla's attacker is dead, her life has changed drastically. Four teams of surgeons in Stanford, Connecticut, performed surgery on Charla's face and hands. The surgery lasted for 72 hours, and you know Charla was severely hurt when some of the hospital staff who operated on her sought counseling for the trauma. 
Charla has had her face reconstructed and her hands worked once, but her body keeps rejecting the tissues used. Nash developed pneumonia, and as a result, the doctors were forced to remove her hand. Charla looks unrecognizable. However, the surgery has allowed Charla to breathe well and eat without drooling. But if there is one thing about Charla, it is her positivity. However, she regrets that she now has to depend on people for her basic needs. 
What Does Charla Nash Do Now?
According to TODAY, Charla Nash listens to audiobooks and radio to pass the time. She currently has a prosthetic hand she uses to eat. She raised the money after a GoFundMe was set up by her friend. Charla also got about $4 million from Sandra Harold's estate, which covered the cost of her legal and medical bills. Interestingly, according to psychologists, Charla doesn't remember the attack, which has helped her cope well. 
Charla Helps The US Military
Charla Nash helps the Military understand the face and hand transplants. The Department of Defense paid for Charla's surgery. To help the Military, Nash presented herself to be used for experimental treatments that could assist wounded war veterans. 
Conclusion
Where is Charla Nash now? She is currently in a care home where she is attended to. She is gutted that she cannot do things by herself, but there is no other way for her.