Maryann Measles' story is a testament to the fact that outsiders can't break into your home unless they are invited/ aided by an insider.  Measles was abducted on 19th October 1997 while she waited for her mother, Cindi Measles, in a supermarket parking lot. Nine months later, Maryann Measles' body was found in Lake Lillinonah in New Milford, Connecticut.
It was a totally horrid experience and discovery. According to New Milford police, they'd spent 700 hours thoroughly searching for her and contacting leads in the last nine months, but there was nothing until she was suddenly found.  Eventually, the truth about her abduction by five women and three men was unearthed. Kindly read to the end to know the whole of Maryann Measles' story.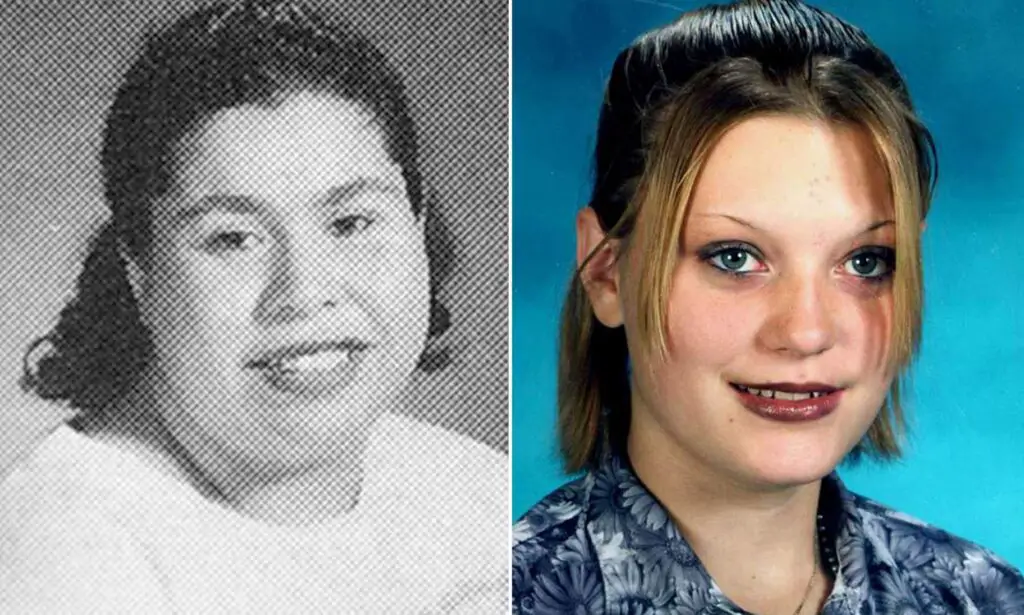 Maryann Measles Story: She Had Too Much Independence For Her Age 
Before her demise, Maryann was famous for her infectious laughter, being carefree and utterly independent. She often hung out with a much older crowd and together they smoked marijuana and cigarettes at a secluded spot in New Milford.  Her relationship with her younger sister Jennifer Johnson also suffered because of her older friends. The last time the sisters were together was on two days before her abduction  17th of October 1997. That day, Maryann oddly hugged her twice and told her she loved her before she went off to hang out with her older friends.  
Why Did Maryann Measles Friends Abduct Her?
Interestingly, the friends were dating each other; Maggie Mae Bennett was seeing A.J. Walter; Keith Foster and Dorothy Hallas were dating; June Bates Sager and Jeffrey Boyette were paired. However, two days before she was abducted, Cindi heard the vile words being hauled at Maryann by her older friends
It was that encounter that revealed that in October 1997, Foster and Walter, had allegedly had sex with the 13-year-old Maryann many times. So, Cindi took Maryann to the police station, where she made statutory rape complaints against Foster and Walter.
By this time, the entire friend group was pissed at Maryann for different reasons. The boys were mad that she was filing statutory charges against them while the girls were incensed that Maryann was sleeping with their boyfriends.  So, they came up with a plan to silence her permanently.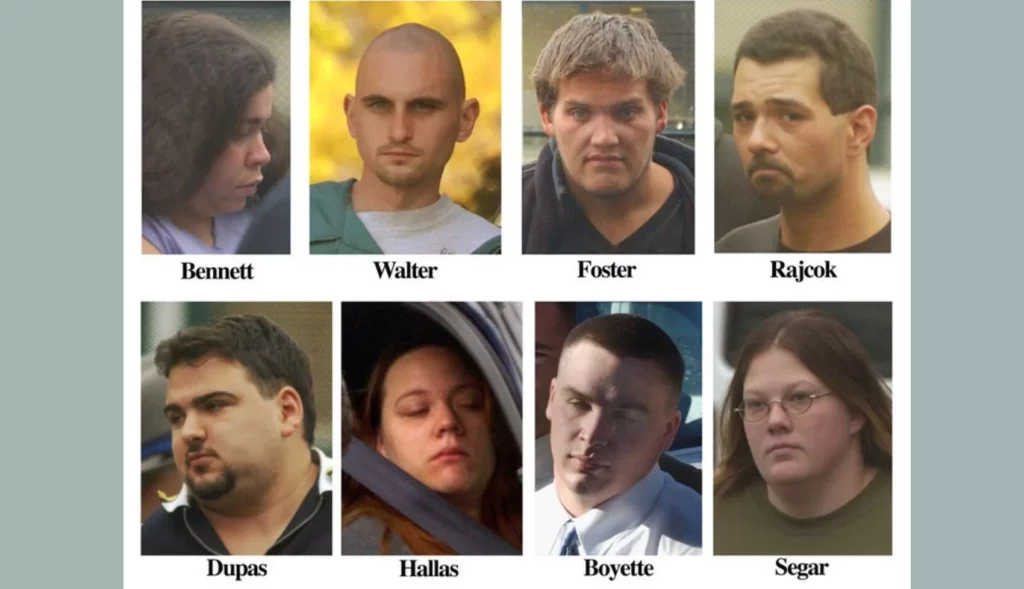 Maryann Measles Story: She Was Raped And Killed By Her Friends 
After Cindi collected Maryann on 19th October 1997, she stopped at the grocery store to get gas and some supplies on their way home. It was then that she was kidnapped immediately Cindi left the car for the store.  That was the last time anyone ever saw or heard from her. She was gang raped and drowned.
According to Benett's testimony,   Boyette, Foster, and their friend, Deaneric Dupas, took turns raping Maryann. She tried to break loose when they were too strong and held her. tight  Then a few minutes later, Walter and Dupas dragged Maryann to the water and drowned her for five minutes.
When Maryann eventually gave up the ghost, the boys burst into wicked laughter and  Walter proceeded to have sex with her corpse. Afterward, the group wrapped a blanket around her corpse using a tow chain and padlock and attached a cinder block to the body, supposedly to weigh it down before pushing it into the water. 
Maryann's Friends Didn't Get Apprehended Immediately
When the news of her disappearance surfaced, her friends went on with their normal lives. They even pretended to be in mourning with her family. According to Jennifer,  Once when her mother met Maggie at Burger King. She apologized for my mother's loss and said that if she ever needed someone to watch my sisters and me, she was available. It took many years before the authorities could connect Maryann's murder to her friend.  Although Maryann was long dead, apprehending her killers was the closest thing to closure for her family and loved ones.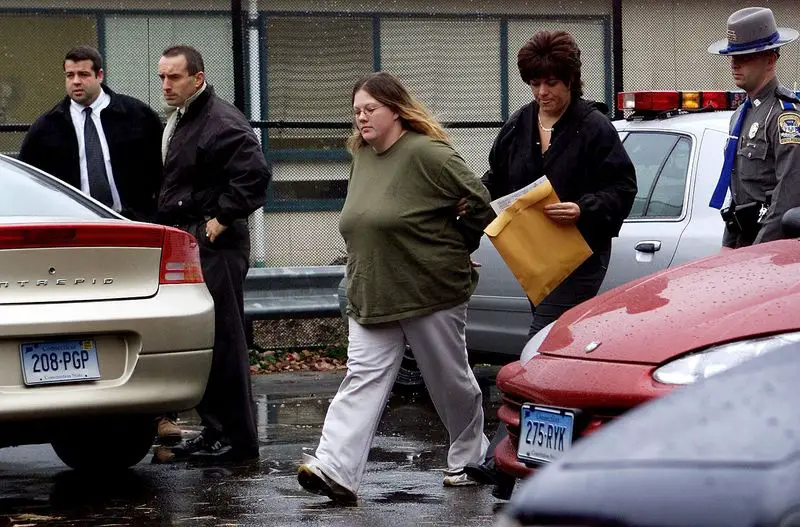 Nevertheless, the friends got varying prison sentences. Maggie Mae Bennett was the first to sign a plea deal. She received 19 years in exchange for testimony against her friends. So, she pleaded guilty to kidnapping, conspiracy to commit kidnapping, tampering with evidence, witness, and risk of injury to a minor. A.J. Walter, the ring leader, pleaded guilty to murder and got a sentence of at least 60 years in prison. Dorothy Hallas, who also turned state witness, was sentenced to a minimum of 25 years in prison.  
The driver, Ronald Rajcok, received a 36-year prison sentence. On review, a three-judge bench increased his prison term by six years.  While Deaneric Dupas unsuccessfully tried to have his 47-year sentence reduced. Then Boyette received a 50-year sentence after pleading guilty to murder. Keith Foster was the only defendant who went to trial and will spend the next century in prison. June Bates Seger led authorities to the crime scene and got a 30-year sentence after pleading guilty to felony murder. 
Conclusion 
While Cindi is pained by the early release of Maggie Mae Bennett in October 2019, a year after her request for early release was denied. In April 2020. Jennifer Johnson has taken it upon herself to tell the truth about Maryann Measles story in a bid to eradicate the lies being told by her younger sister, Victoria