Sexual misconduct has and will never be accepted in any sane society and justice will always prevail. In recent times, more women are speaking up and diverse movements are springing up, one of such movements is the #MeTooMovement that pivoted in 2017. The #MeTooMovement was strategically targeted at getting more women to come out of the shadows and call out their offenders, particularly those who are powerful in the media and other prominent positions for their sexual misconduct.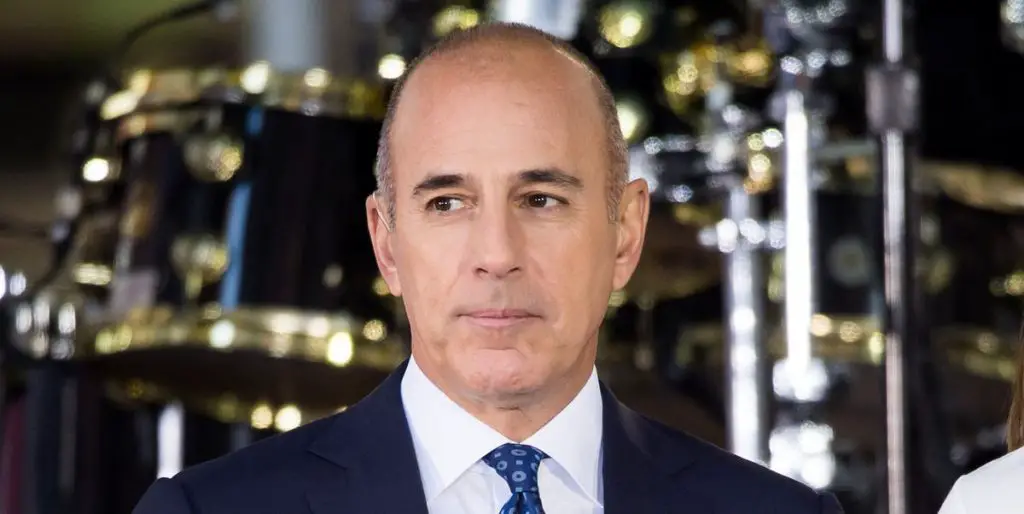 Unfortunately for Matt Lauer, he didn't only get called out, he got fired from his NBC job as a co-anchor of Today news on November 29, 2017. This will answer numerous questions like, where is Matt Lauer now? What is Matt Lauer doing now? And some other intriguing details about him.
Quick Facts About Matt Lauer
Early Life Of Matt Lauer
Matt Lauer was born on the 30th of December, 1975 in New York City. He grew up with his parents, Robert and Marilyn, and sister,  April Stone. His father was a retired bicycle company executive while his mother owned a boutique and was formerly a model.Matt's mother remarried Richard Kolmer, who became his stepdad shortly after his father divorced his mother. His father later died of cancer in 1997 at the age of  74.
He attended  Greenwich High School, later on, he went to Ohio University where he majored in Communications. In 1979, he took an internship at a television station in West Virginia called WOWK. uncharacteristically, he quit school when he was just four credits away from graduation. However, he went back to complete his degree in Communications in 1997.
Matt Lauer's Career
Matt Lauer's Career began abruptly in 1979 during his internship days at WOWK before he got his degree in communication. After working at the station for a while, he soon became the news producer and on-air reporter. He was pretty good at his job and held the position of a reporter for 10 years. Between 1980-1986 he reported for a couple of stations on the East Coast, he even went on to host the PM Magazine.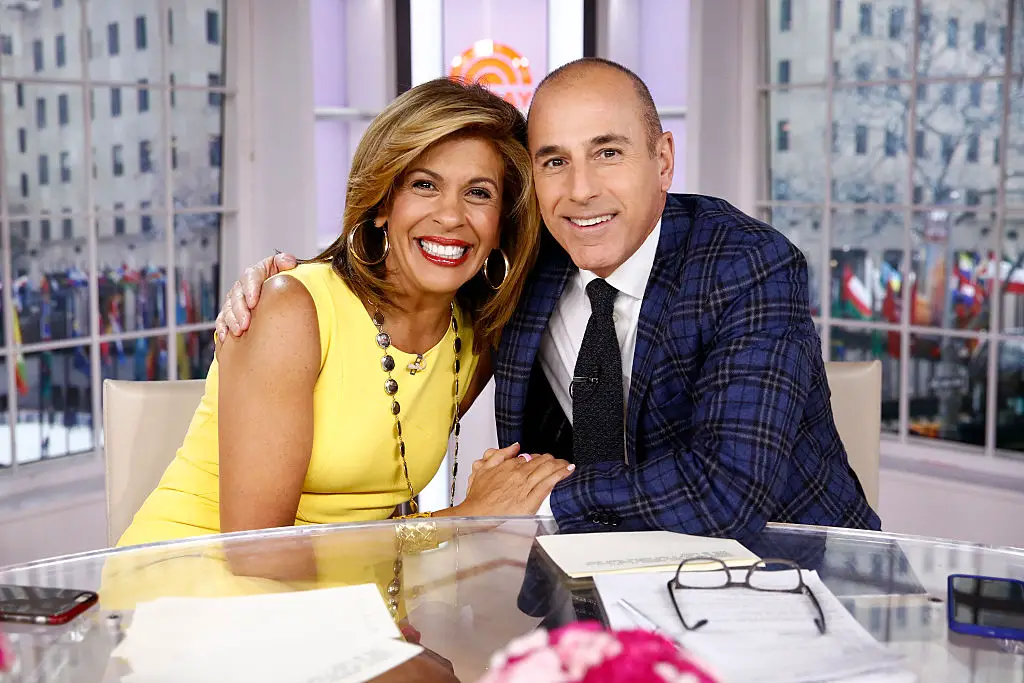 By 1989, Matt moved to New York, where he hosted television shows and became the co-host of 9 Broadway Plaza. In 1992, he became the co-anchor of Today in New York. Shortly after, in 1993, he became the co-anchor of Live at Five. Eventually, Matt began to fill in as a newsreader and co-anchor of Today. By 1994,  he became a regular news anchor for Today, and in 1997, he became the co-host of the show until November 2017 when he got fired due on grounds of a sex scandal.
Matt Lauer's Sex Scandal
On November 29th, 2017, NBC fired  Matt Lauer without financial settlement or any other form of compensation due to his sexual misconduct with a female colleague during the 2014 Winter Olympics in Sochi, Russia. Sadly, the assault continued even after they got back to New York. Matt on the other hand denied the accusation by saying:
"my sorrow and regret for the pain I have caused others by words and actions…some of what is being said about me are untrue or mischaracterized, but there is enough truth in these stories to make me feel embarrassed and ashamed."
A couple of weeks later, Addie Zinone, Today's production assistant, made a similar accusation against Matt Lauer. She claimed that he coerced her into having sexual relations with him. He threatened her with his position, unfortunately, she couldn't turn him down because her career was at stake. 
Journalist Ronan Farrow made a confirmatory revelation in his book Catch and Kill, that Brooke Nevils who was the previously anonymous NBC News employee who accused Matt of rape initially, had reported that he forced himself on her anally in his hotel room while they were attending the Sochi Olympics in 2014. 
Matt would later come out to deny these allegations again, claiming that he did not rape her and that the intimate moment he had with her was fully consensual. He also claimed that he had never force anyone into any kind of sexual relationship but they had had an affair for a couple of months.
Where Is Matt Lauer Now? 
It's been 3years since Matt's sex scandal that got him fired from NBC,  most people have been wondering where he is and what he has been up to. Well, not so much is known about his status but we do know that he has been very deliberate and diligent in maintaining a low profile. He spends most of his time with/on his family, vibing and chilling in his Hamptons home.
It also appears to be that Matt found love again within the past 3years as he started dating  Shamin Abas, a longtime friend and public relations expert, in 2019 after the conclusion of his divorce.  Rumor has it that he intends to marry her soon but is skeptical about the turnout given his antecedent.
Although Matt has been in the shadows for 3years, he still hopes to get back in the media world and has been trying to get back in on people's good books but to no avail.
What Is Matt Lauer Net Worth
Matt has made quite a lot of money and is living a comfortable life.  At the peak of his career, he earned $28 million a year. Before he got fired from  NBC News, his 2012 contract earned him $25 million a year while his 2016 contract earned him $20 million yearly.  Matt Lauer now holds a net worth of $60 million.
Conclusion
Consent is very important in all spheres of life however, when it comes to sexual intimacy, it tops the chart. "No" will always mean " No", ask questions thoroughly before going down with anyone. Never force them to do your biddings, to be forewarned is to be forearmed.