Since time and chance happens to all, Megan Thee Stallion got hers in the chaotic 2020. She went from the little girl who accompanied her mother to the studio to a household name in the rap industry. Her collaboration with Cardi B on the raunchy WAP was number 1 on the US Billboard 100. Not long after, she hit the top again with Beyoncé on Savage Remix.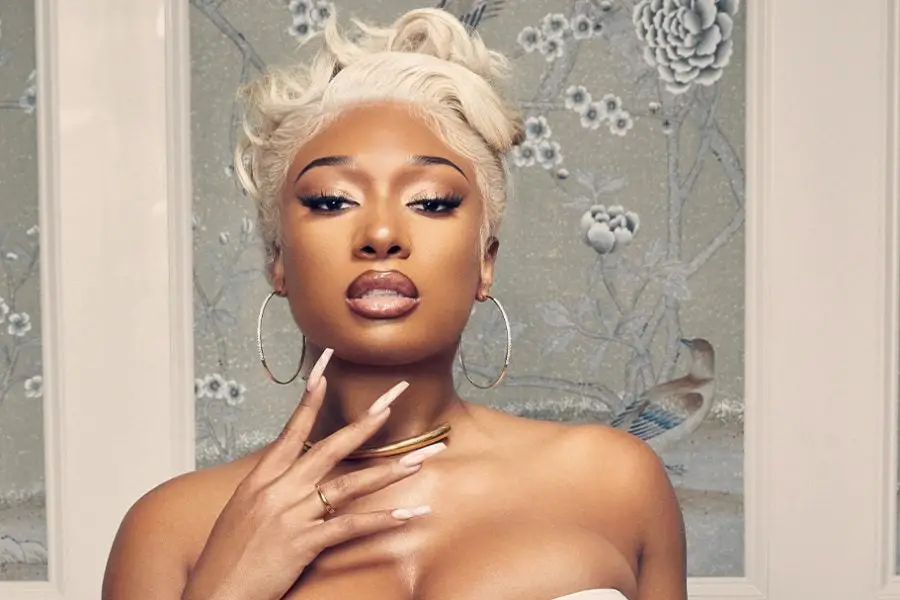 Megan Thee Stallion parents were very instrumental to her rise to fame before they passed on. Her mother in particular was the core of her rap career, she quit her job to be her manager and often went to interviews with her for moral support. Sadly, she missed her big break. Keep reading to find out more about her parents and how sacrificial they were for her growth and success. 
Quick Facts About Megan Thee Stallion
Brief Bio About Megan Thee Stallion 
Megan Thee Stallion's birth name is Megan Jovon Ruth Pete. She was nicknamed Megan Thee Stallion because of her height. Megan was born on the 15th of February, 1995, in Bexar County in Texas, and raised in South Park, Houston.
She grew up with her mother, Holly Thomas,  who was a bill collector who was also a rapper. Although her father, Joseph Pete Jr., wasn't present in her life for the first 8years because he was in jail, they had a good relationship afterward till his death.
Megan attended  Pearland High School,  after which she went to Prairie View A&M University. She started writing rap way back when she was 16 but her lyrics were heavy so her mother advised her to wait till she was 21 years old and done with college to give it a shot. In 2019, she continued her education at Texas Southern University, where she took a health administration course. 
Who Are Megan Thee Stallion Parents?
Megan Thee Stallion Parents are  Holly Thomas and Joseph Pete Jr.  Interestingly, her mother, Holly Thomas was also a rapper alongside her job as a bill collector. She was very hardworking and inspired Megan a lot while she was growing. Holly singlehandedly raised Megan for 8 straight years because her father, Joseph Pete Jr. was in jail.
Megan's father was jailed for possession of weapons, however, when he got out, he developed a great bond with Megan and it felt as though he hadn't missed the first 8 years of her life. 
Megan is currently an orphan as her both parents are dead. Her father died in 2011 when she was just a 15-year-old freshman in high school. 8 years later in 2019, her mother died from a cancerous brain tumor.  
5 Quick Facts About Megan Thee Stallion Parents 
#1.  Megan's Mother Was Also A Wrapper
Apart from being a bill collector, Megan's mom was also a talented rapper. Her stage name was Holly-Wood. She often took Megan to record studios and have her sit in a kid's room, while she recorded her rap songs. 
#2. Megan's Mom Was Her Manager and Greatest Inspiration
Because of her mother's ordeal with music, Megan was exposed to music at an early age. Whenever her mom dropped her off in the kid's room on their studio visits, she would eavesdrop on her mother's rap which often inspired her to write her own lyrics. By 16 she had written some lyrics but her mom encouraged her to wait till she was 21 and has a college degree first. Megan got her first big break when one of her freestyles went viral. Following her fame, her mother quit her job to manage her rapping career.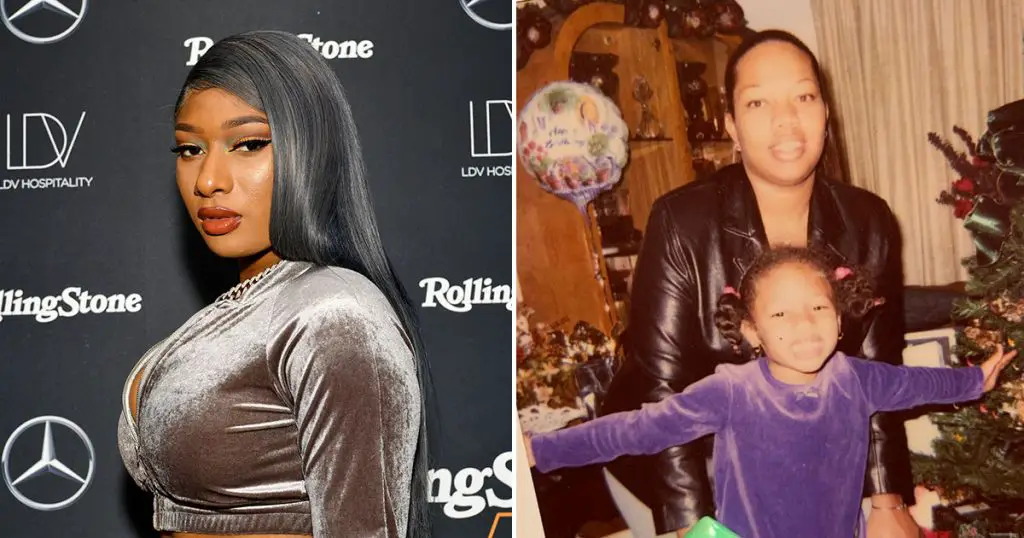 #3. Her Father  Was In Jail When She Was Born
When  Megan was born, her mother raised her all alone. She didn't know her father until she was 8years old. Her father was in jail for weapon charges, however, when he came out, they bonded very well before his death. 
#4. Megan's Father Was Her Best Friend
She describes her father as a full-time hustler and one of her best friends who taught her not to accept crumbs from men in a relationship. She said: "I saw how he treated my mom, and I saw how my Dad treated me," she said. "I have so many strong positive influences. I'm not going to lower my standards."
On a recent fathers day,  she posted a picture of her father with a lovey-dovey caption saying: "Lol I look like I just ran up to my dad and told on you. Happy Father's Day to the real OG. The best dad in the world, my first best friend [sic], my partner in crime when my mom would fuss at us. He passed when I was 15 but I still apply every lesson he taught me at an early age in my life to this day! I miss you every day."
#5. Megan Thee Stallion Parents Are Dead
She is currently an orphan, her both parents are dead. Her father died in 2011 when she was just a 15-year-old freshman in high school. While her mother died 8years later in March 2019, after battling a cancerous brain tumor for a long time. 
Conclusion
While Megan looks tough on the exterior, she is quite the opposite. She is an absolute softie given the love and support she had from her parents before their demise. Her mother's death really shook her greatly but she held herself together, even when internet trolls came at her for performing during the time she had recently lost her mother, she held her ground and defended herself because that is what her mother would have encouraged her to do.