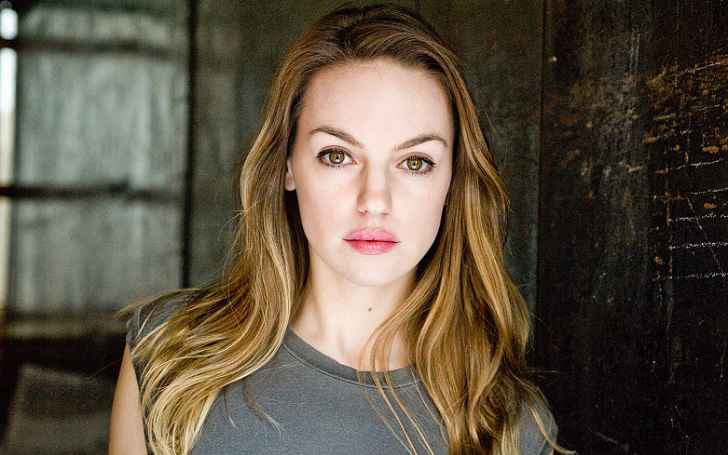 When you grow up watching romance movies and living your life dreaming of romance, you ought to live a happy married life, right? This is the fallacy that fans expect Michelle Mylett to live and the actress isn't living up to it yet or may soon will.
Michelle Mylett grew up in a family where they spent hours watching movies and various series. Most of these movies were romance while some were situational comedies. At a young age, the act and dramatic effect of the actresses and actors on the set she watched left a huge impression on her.
Today, the brilliant Michelle Mylett is living her dreams as an actress. In the course of her acting career, she's risen to fame and carved a place in the hearts of her followers and fans in Canada and all over the world. However, with so much love surrounding her, she's chosen Jesse Antler as her boyfriend and fans want to know what next. This post will tell you all you need to know.
Fast Facts About Michelle Mylett
Before we explore the Canadian star actress' relationship, here are the basic info you ought to know about her:
Early Life and Family
Mylett was born on January 4th, 1989 as Michelle Robyn Mylett in a small town in Canada known as Ladysmith. As of 2020, the Canadian actress is 31 years of age and still vibrant and beautiful. Mylett grew up surrounded by her immediate family, who guided her while growing up.
We should know the names of her parents but Mylett got quite secretive about her family life since she became famous in the Canadian movie industry. Meanwhile, we know of her older brother, Richard, and her younger sister, Mikayla Mary.
Due to her secrecy, there is very little information about which high school she attended in Canada. However, upon completing high school, Mylett got a job as a cheerleader for the BC Lions of the Canadian Football League.
Michelle Mylett EarlyActing Career
Most aspiring actresses move to Hollywood (California) in search of a big break in their careers to launch them into stardom. The story is different from Michelle Mylett, however. Mylett is a rising actress who is content with the pace of her development and steadily building her career to the top base of Hollywood. She is out to have fun while doing what she knows how to do best.
Mylett played her first role in the movies in 2013 in the second part of the scary movie, Antisocial. Making her debut at the age of 24 wasn't an easy feat for Mylett.
In one of her interviews, Michelle Mylett described her role in the movie as daunting, difficult, and challenging since she had to play a mom, but the experience was necessary to boost her morale and résumé.
Michelle Mylett's Relationship with Jesse Antler
Mylett has a boyfriend who she's happily dating. His name is Jesse Antler. The timeline of their relationship is unknown. How and when they met remains undisclosed but judging from their social media pages and posts it's evident they have been together for over two years. Some fans even speculate their relationship to be more than two years old.
Jesse Antler happens to be inactive on social media. His Instagram handle has just about 800 followers. In a post he made, he described the Canadian actress as the "Sweetest person" he has ever met and has had the pleasure to know.
While it's not really clear at the time what Michelle Mylett's boyfriend does for a living, we have gathered from his social media posts show that he is a lover of dogs. He poses with his dog quite often.
Michelle Mylett's movies
After her debut movie, Michelle Mylet soon wore acting like a fine garment. Major movies featuring her include El Camino Christmas, Goliath, Buckout Road, and The Drownsman.
Of all the roles Mylett has taken, the most significant and life-changing role in her career is Katy in the TV series, Letterkenny. In it, she starred as the major female lead character, who is always in the company of guys. The show's profile on IMDB describes it as a quick-witted, fast-paced, snappy comedy about a rural folk getting by in a small town.
Letterkenny is shown on Crave TV and has received several positive and encouraging reviews from critics of Canadian TV. The show has also won several awards, including the best Directing in a Comedy Program and Canadian Screen Award for Best Comedy Series.
While enjoying fame, Michelle successfully starred in Bad Blood, a miniseries based on a Montreal mob boss, Vitto Rizzuto. The movie also stars major actors and actresses like Anthony LaPaglia and Kim Coates.
Body statistics of Michelle Mylett
Michelle Mylett is commendable for her acting skills and her slim frame ought to take some praise too. Below is Michelle Mylett full body statistics:
Mylett's Net Worth
How much could be Michelle Mylett's net Worth?
Michelle Mylett as a Canadian actress has a net worth of over $1 million. Put in a range, it is between $1 million and $10 million. Mylett is best known for starring in the TV series Letterkenny and she makes her cash through staring in movies.
Michelle Mylett's Social Media
Mylett, unlike her boyfriend Jesse Antler, has an impressive and active social media following. She has over a hundred thousand followers and fans on Instagram.
On twitter, she also has an active presence and followers. It is also remarkable, and in one post back in 2015, Mylett divulged about how she starved to stay relevant as an actress. That's how much passion the Canadian actress has for the job.
Michelle also uses her social media handles to share nostalgic family and personal moments. One time, she shared with her fans her 96-year-old grandmother, advising them to avoid patronizing fake companies whose products are harmful to the body and earth.
Check out Michelle Mylett's Instagram handle below to see what she's up to.
Conclusion
It's incredible how Michelle Mylett has maintained a positive mentality from the start of her career to the present. The Canadian star is a huge talent and she knows it but she seems to want to mine the gold in Canada first before hitting Hollywood, or she doesn't even aspire for that. While her relationship with Jesse Antler has lasted for over two years, we hope that the gold rings would start flashing soon.