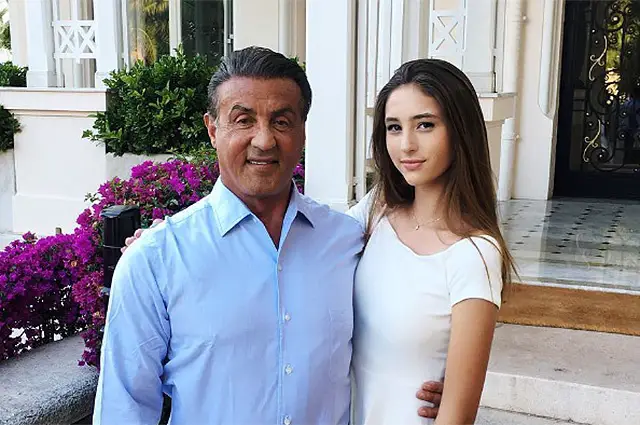 Being the daughter of one of Hollywood's finest actors certainly has its perks. You don't only get instant fandom, you also get the level of visibility that is only appropriate for the daughter of a Hollywood action hero as big as Sylvester Stallone.
But we aren't looking at Sylvester today, he probably has thousands of reviews, insights, and pictures of him flooding the internet. We want to take a peek into the life of Scarlet Rose Stallone, Sylvester's daughter. So, let's take a breather from the Expendables star for a while, shall we?
Scarlet Rose Stallone's Bio
Scarlet Rose Stallone was born in the bustling city of Los Angeles, California on May 25, 2002. She is the youngest of three girls from the third marriage of Sylvester Stallone. As of May 25, 2020, she is 18 years old and standing at 1.73 meters.

Scarlet is the daughter of Sylvester Stallone's most recent wife, Jennifer Flavin. Jennifer herself was a full-fledged model who did well at the time. She got engaged with Sylvester Stallone and proceeded to get married in 1997, giving us absolute beauties in their offsprings.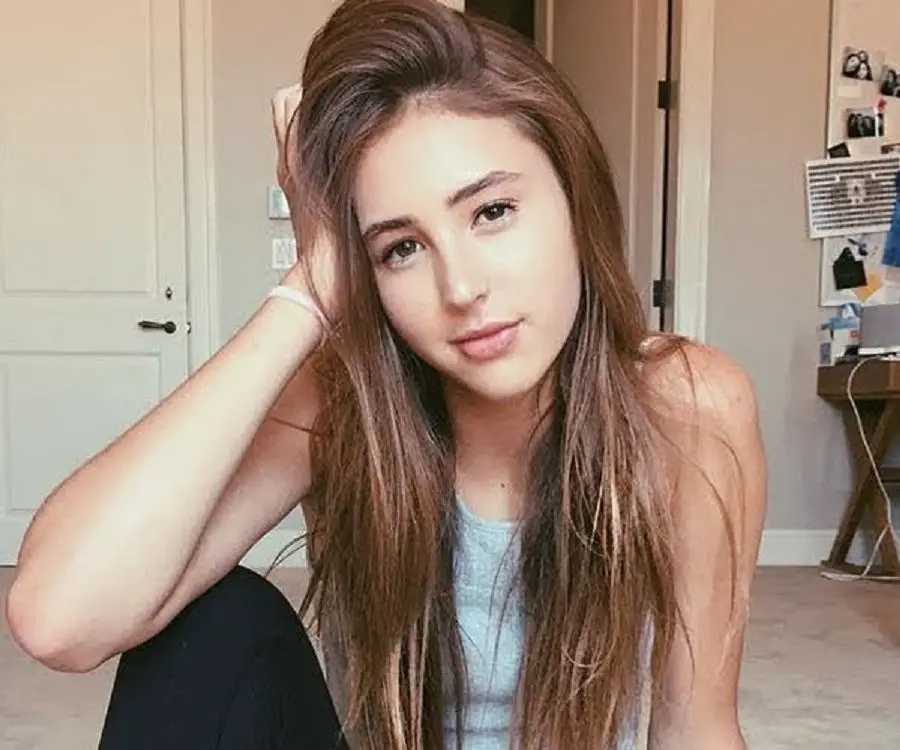 Scarlet has two other sisters (born of the same mother) that she is almost inseparable from. While the three Stallone girls have their different aspirations, Scarlet is toeing her father's line. She is just beginning an acting career that may grow as large as that of her father.
Scarlet's Siblings
In addition to her two elder sisters, Sophia and Sistine, Scarlet has two other half-brothers. One of them is Sage Moonblood who died of heart disease in 2012 at the age of 36. The other is her elder half-brother, Seargeoh. He is autistic, but it doesn't stop him from being a celebrated film director and writer.
Sylvester Stallone and Sasha Czack's marriage crashed on February 14, 1985, but the marriage had produced Sage and Seargeoh. 
Scarlet is also the niece of Golden Globe Winning actor, Frank Stallone. It is safe to say, Scarlet has great men around her, little wonder her reputation is hitting the ceiling pretty fast.
Her Education
Scarlet Rose Stallone attended St. Paul the Apostle High School, Westwood for her high school education and was a beast on the track, literally. We could say she is Stallones' Stallion. In her Middle school, she was known as the track and field star of the school. Only a few would get past her.
We all know where she got the genes from, don't we? As the last daughter of the Stallones, it was only right for her to be tightly protected from public eyes. As a matter of fact, she is rarely seen alone, always preferring the company of her two elder sisters, Sophia and Sistine.
Her sisters' protection may have stemmed from her clumsiness, which they occasionally tease her with. Oh, she got a nickname too, how does "baby giraffe" sound? That's right! Scarlett owns that name.
Meanwhile, being 18, Scarlet is ripe for college. We don't know if she is currently enrolled in one. If she isn't, we and the rest of her fans will be on the lookout for the degree she'd choose to study.
Her Movie Career
As inseparable as the sisters are, they seem to have chosen different career paths. One of them wants to own a fashion line. Sistine on the other hand is already toeing the line of her mother, modeling. Already signed to IMG Models, she has appeared on Harper's Bazaar, Town & Country magazine covers. Scarlet on the other hand still hasn't decided what she wants to do. But that's okay, she would not be short of inspiration; that's for sure. 
Scarlet has appeared in a couple of movies, however. Her earliest is the John Herzfeld produced documentary 'Inferno: The Making of the Expendables' in 2010, featuring Jason Statham, Steve Austin, Terry Crews, Jet Li, amongst many of the Hollywood stars.
Scarlet Rose Stallone made her full movie debut in 'Reach me' in 2014. It was still produced by John Herzfeld. The movie did fairly well. It didn't command a huge audience and Scarlet's appearance was only a cameo, but that is a good start for Stallone's stallion.
In addition to movies, Scarlet Rose Stallone has also been on popular shows. One of them is the 'Late Show with David Letterman'. She comes across as a very chirpy person, always bustling with excitement. Her sisters wouldn't differ on this, as they relentlessly make it known on their Instagram pages.
Awards/Nominations
Scarlet was nominated alongside her sisters for the 'Miss Golden Globe' at the 74th Golden Globe Awards in 2017. This is an award that dates back to the 1960s where celebrities' offsprings are celebrated as a form of keeping the Hollywood genes inflow. 
Social Media Foray
Scarlet and her two sisters, over the years, have become Instagram sensations, constantly dropping pictures and videos, displaying their shenanigans, which of course appeal to their fans. You could say their father's constant teasing of the girls on social media may have played a role in the surge of followers they now have. 
Scarlet Rose Stallone has a followership of well over 659K on Instagram alone, compared to her other sisters who have over 1m each. It is only a matter of time before Scarlet hits those numbers.
She also has quite a number of YouTube subscribers to her channel, 17.9K subscribers is not bad for an 18-year-old right? Her Twitter base isn't as large as her Instagram and YouTube, but having 12K followers is no mere feat. You know it, I know it.
Scarlet also regularly tries to have conversations on her social media platforms, especially the one on which she is well-known – Instagram. On Instagram, she occasionally shares her dad's jokes. She and her dad seem to have an unbreakable bond. From what we see on Instagram, she is daddy's girl.
See what Scarlet Rose Stallone is up to:
Conclusion
Scarlet Rose Stallone is young and has such a promising future ahead of her. Considering the huge shadow of her dad, Sylvester Stallone, she could easily succeed in a movie career if she is relentless. The beautiful, outspoken lady is making the moves already. She may be up to something that we don't know yet, however, but what we know is that time is the revealer of all things.