Nayel Nassar came to the limelight because of his relationship with the daughter of one of the richest men in the world, Bill Gates. Today, Nassar is married to Jennifer Gates after tying the knot in October 2021. The couple had dated for more than four years before finally deciding to take it a step higher. This article, however, will reveal who Nayel Nassar parents are, even though the older couple is scarcely the center of attention in the media.
Who is Nayel Nassar?
Nassar is an award-winning professional equestrian. Born in Chicago, Illinois, United States of America, on January 21, 1991, the Egyptian-American has popularised the sport that is so much under the radar. Even though Nassar was born in Chicago, he spent most of his growing years in Kuwait. As a matter of fact, he thinks Kuwait is more of a hometown to him. Growing up, Nassar had this uncanny flair for horse riding. This passion saw him represent his high school in competitions. Today, he is a professional equestrian, proudly representing his country of origin, Egypt. By the way, he was instrumental in securing Egypt's spot at the 2020 Olympics Games in Tokyo. Meanwhile, it is a fact that this was the first time the Egyptian team qualified for the games in the sport in over 60 years.
Nayel had his education at the University of Stanford, where he earned his degree in Economics. Many believe that Nayel and his wife met at the University of Stanford, considering that they are both graduates of the school. But this is not true. Yes, they are graduates of Stanford University, but they weren't co-students. Nassar graduated from Stanford in 2013, while his wife Jennifer Gates began her program in Human Biology in 2014. This explains it all.
Nayel Nassar's Equestrian Journey
As early as when Nassar was five, he started taking a keen interest in equestrian sport. When he became ten, he started jumping. In 2013, Nassar had grown in the sport and qualified for the FEI World Cup Finals. The following year, he repeated the same feat. He did the same thing in 2017. He is a regular competitor on the International Grand Prix Circuit.
Without any shadow of a doubt, Nayel Nassar's parents played a crucial role in helping him actualize his dream of competing in the equestrian sport at the highest level. How did this happen? Nayel Nassar's parents ensured that he honed his skills by training him in Europe. In an interview, Nassar explained that he spends a lot of time training in Europe before any championship.
Who Are Nayel Nassar Parents?
Nayel Nassar was born to Fouad Nassar and Imam Harby, who are both Egyptians. Nassar's parents are the owners of an architectural designing firm called Diwan Interiors International based in Kuwait. The company is associated with some of the biggest companies in the world, including Mercedes Benz, JW Marriott, Citigroup Kuwait. Unfortunately, Nayel Nassar's parents aren't popular with the media, as you seldom see their pictures. We only got to see Nassar's father's picture in an Instagram post by Nassar sometime in 2016, where he wished him a happy father's day.
Are Nayel Nassar Parents Muslim?
Oh yes. The duo is practicing Muslims. They were born in Egypt, a Muslim-dominated country; it must have been easy for them to revert to the religion they have always known.
Who is Nayel Nassar's Wife?
Every headline of all the major newspapers was agog with pictures of Nayel Nassar and his beautiful bride, Jennifer Gates. The two started dating in 2017 before they finally walked down the aisle on October 16, 2021, to mark a new beginning for them. The wedding ceremony took place at Jennifer's large Horse farm, which reports say is 124-acre wide. Jennifer Gates mentioned how her mother, the recently divorced Melinda Gates, supported her in preparation for her big day.
Reports say the total cost of the couple's wedding ceremony is $2 million, a huge amount for a wedding ceremony.
Read 10 facts about Jennifer Gates, you will be shocked at what you find out. Read here
What is Nayel Nassar Parents Net Worth?
Several media outlets believe Nayel Nassar parents are worth $100 million. With a massive company like Diwan Interiors International, it is not believable.
What is Nayel Nassar's Net Worth
Nayel is the owner of the company Nassar Stables LLC, which he started in 2014. The enterprise has its headquarters in the city of Encinitas, in San Diego County. Nayel is estimated to be worth $75 million.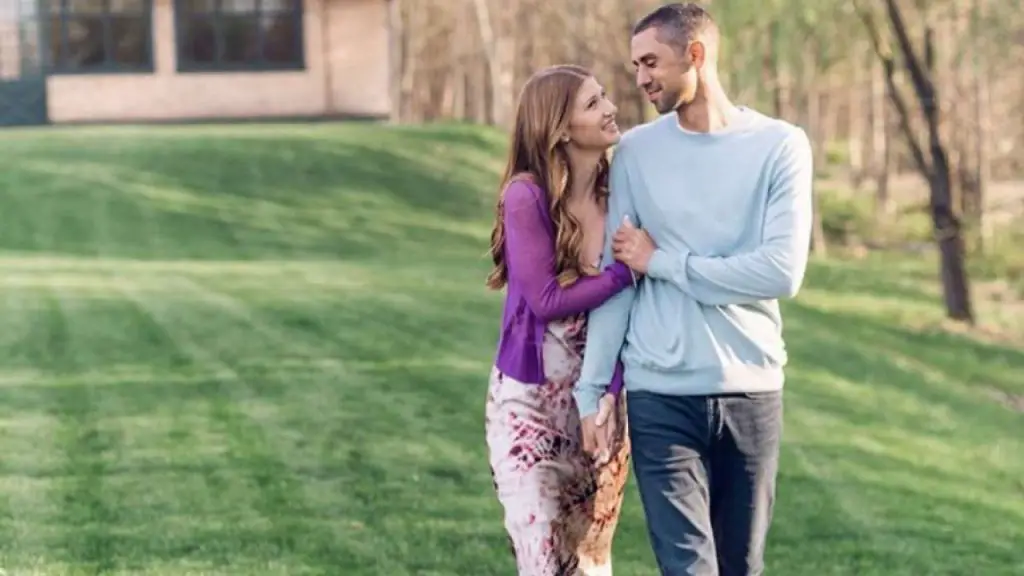 Conclusion
We have established that Nayel Nassar parents played a role in what he is today. Who knows, maybe if he isn't in a relationship with a billionaire's daughter, perhaps we would not be talking of him today.