Where is Carl Lentz now? Following the release of the discovery+ docuseries, Hillsong: A Megachurch Exposed.  The Hillsong Chruch was put under a negative spotlight. It even resulted in the dismissal of Carl Lentz who was the head pastor of Hillsong NYC. The discovery of the atrocities that go on in the church was a big slap for the body of christ all over the world. Especially because The Hillsong church was seen as one open to all and sundry.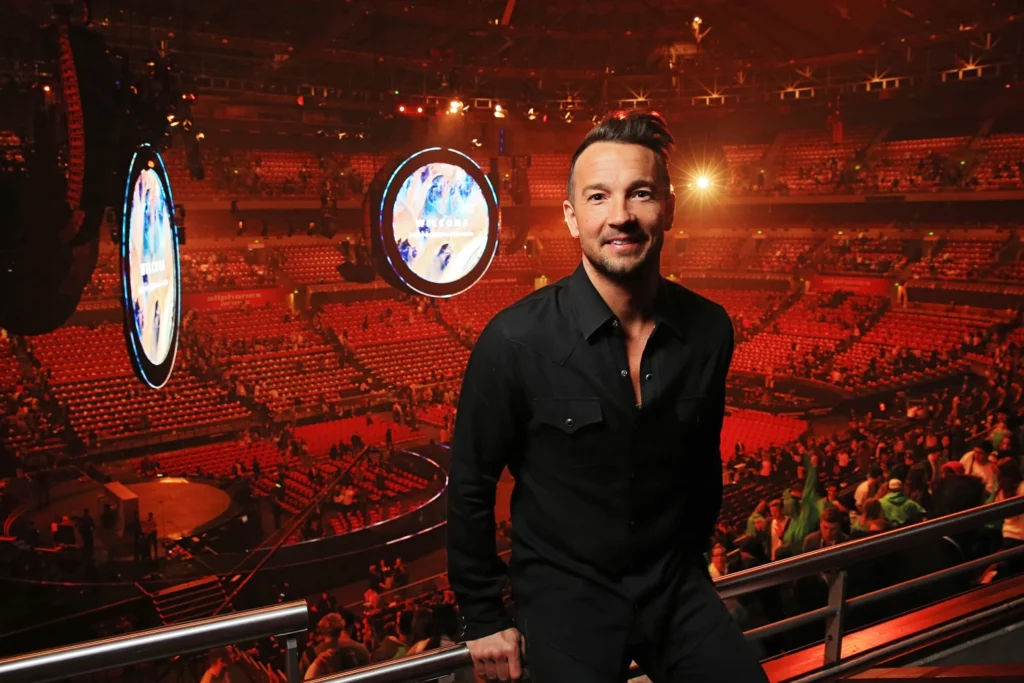 To this end, the Hillsong church was seen as a celebrity church The then-pastor, Carl Lentz was even in a closely knitted friendship with celebrity singer,  Justin Bieber.  Unfortunately, all his self-righteous and sanctimonious act of Carl was wiped off when his sinful affair with New York actress Ranin Karim was brought to light in the docuseries.   
Though it's been over a few years since the incident, there are still bits of curiosity about Carl Lentz. Thankfully, this article will reveal all you need to know about Carl Lentz now, including his whereabouts.  
Inside Carl Lentz And  Ranin Karim's Extra Marital Affair As Reported By The Discovery + Docuseries
So, apart from involving in the sinful act of adultery, Carl Lentz was also toxic to Ranin.  According to her, her relationship with carl was the most toxic thing she had ever had to deal with. She also made it known during an interview with  The U.S. Sun that it was Lentz who asked her out in May 2020 at Domino Park in Brooklyn.  Carl is a fine man and of course, he was very smooth and sleek with his approach that he managed to woo Ranin and win her over.  
 Interestingly, he didn't tell her his last name and tricked her into not googling him because he wanted them to bond in person. Carl also made the predatory move of lying to be a sports agent as opposed to being a pastor.  However, he was honest about his marital status and children.  Then Ranin's defenses got up and she began digging into him.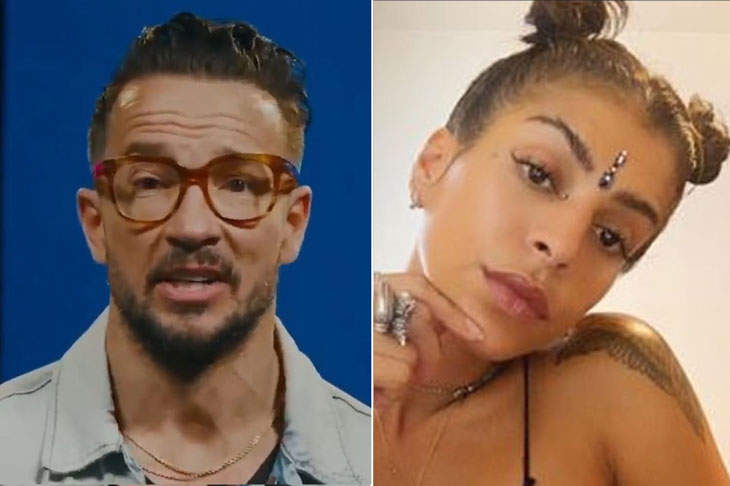 It was when she used his phone number to search for his identity that she found out he was a pastor. Still playing the game of deception, he told Ranin that he had never cheated on his wife before and he felt guilty about it. He also played the "God said " card on her by claiming to have been led by God to tell her how special she is.  And like every other toxic relationship, walking away from this one was quite hard for  Ranin because Carl was very manipulative and claimed to love her deeply beyond the sex.  And as such, she was pretty hurt when he treated her like a sidepiece. 
Carl Was Also Accused Of Sexually Harassing His Former Nanny,  Leona Kimes
The dust from the uproar of his dismissal from Hillsong Church was yet to settle down when Carl got accused of sexual assault. His former nanny, Leona Kimes, a former added to the inferno with the news of carl sexually harassing her.  She took to  Medium to document her ordeal stating that she felt so ashamed and I had been told not to say anything or tell anyone. 
 Before she spoke up, Leona used to work for over 19 hours a day in Carl Lentz's house. She has worked for the family since 2011. Things started getting awkward when her job description was extended to giving Carl foot rubs and massages as opposed to taking care of his kids.  And in no distant time, he started touching her intimately. She was very uncomfortable with the development but didn't know what to do at the time. According to Leona, every time he touched her, she froze and cowered.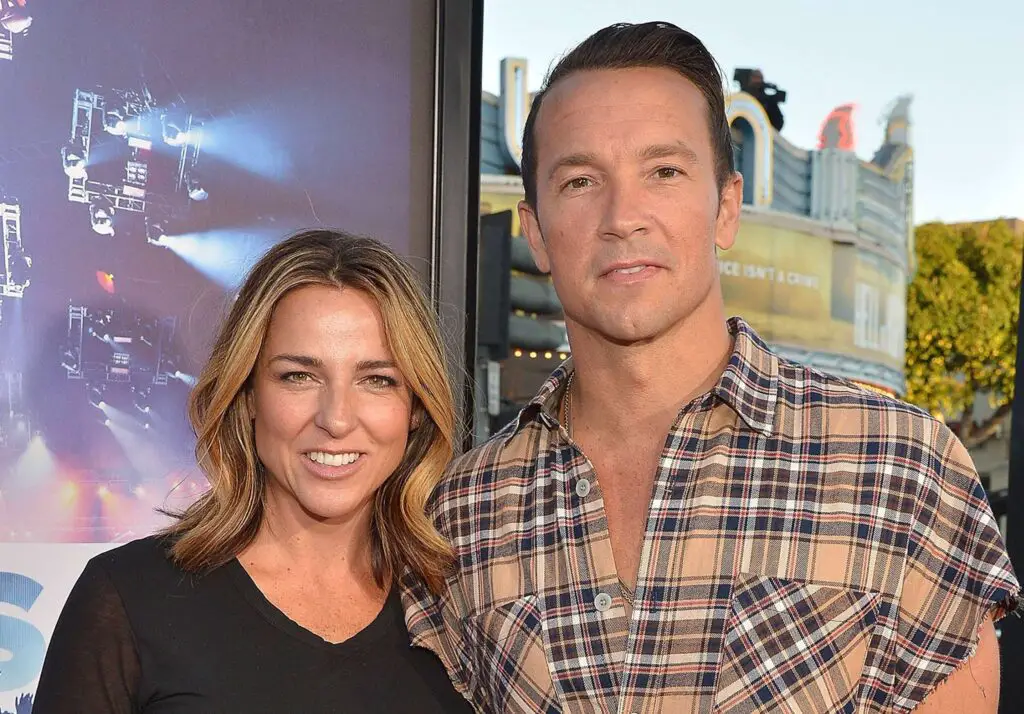 Interestingly, when  Carl's wife, Laura found out about the assault, she put the entire blame on Leona. Then in 2017, Carl eventually owned up to it but refused to confess before the church. It was in that same 2017 that Leona was relieved of her duty as the family's nanny. They even gaslighted her by admonishing her to repent from her sins because it was all her fault. Thankfully, she was able to find her voice and reported the abuse to the Hillsong Church hierarchy.
Why Carl Lentz's Wife, Laura Lentz Is Yet To File For A  Divorce 
Before all the uproar, Carl and Laura had been happily married since 2003. They were the happy Christian power couple before and even after. Interestingly Laura is still living in denial that her husband is innocent of all the sexual sins and crimes he admitted to committing.  She doesn't seem to be filing for divorce or seeking any form of rebuttal from the marriage.  According to an anonymous source from  The Sun who knows the Lentz family well enough. Laura cannot leave Carl because she is fully dependent on him. 
Hence the reason why she is still in the marriage even though she might be badly hurt. Her nonchalance to see the truth or at least listen to friends, family, and church members about Carl's horrible behavior has cost her to cut ties with them. Carl on the other hand is actively involved in damage control. He claims to be rebranding and rebuilding his bond with his family.  But how true is that?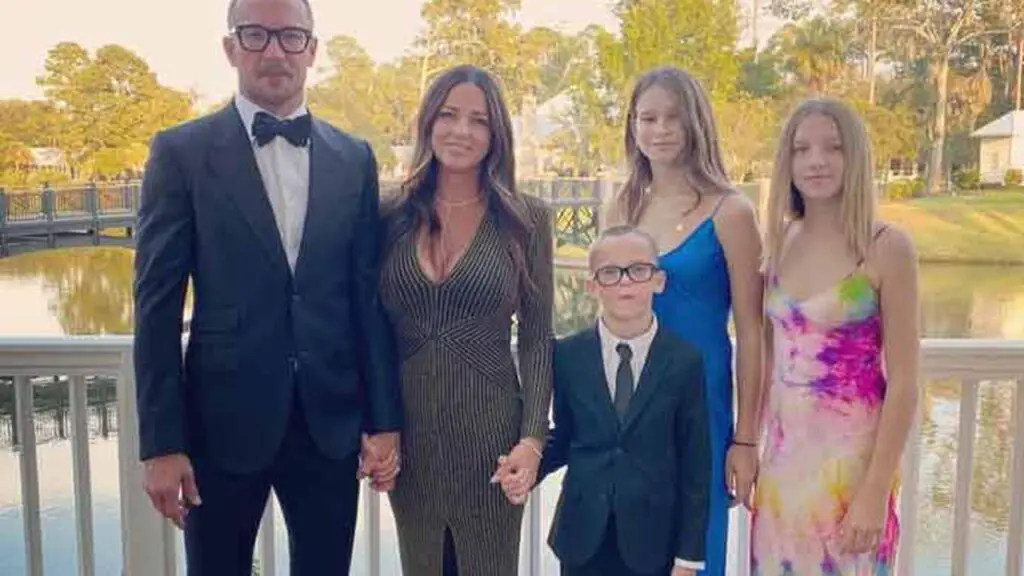 Where Is Carl Lentz Now?
After he was dismissed from the church, Carl and his family relocated to the East Coast to Los Angeles. Thankfully, they had a soft donation of  $100,000 from Tyler Perry. They sorted their rent and basic needs with money at the time. Then In July 2021, they relocated to a $70,000 home south of Tampa, Florida.
Although Carl has changed a lot in appearance and style. He kept a low profile for a while and was allegedly working on his mental health. But now, he wants to milk the clout and attention he is currently getting by going into the entertainment industry. Although However, he would prefer to host a faith-based Netflix series but would likely settle for a reality show.  Meanwhile, his wife Laura on the other hand is now an interior designer and has launched her business.   
You can check what the timeline of Chris Evans is. How did he get to the peak of his career? Find out here
Conclusion
 To be sexually loose is a catalyst for destruction, especially for clergymen like carl Lentz who are supposed to be Pious. Hopefully, he has turned a new leaf for the better.