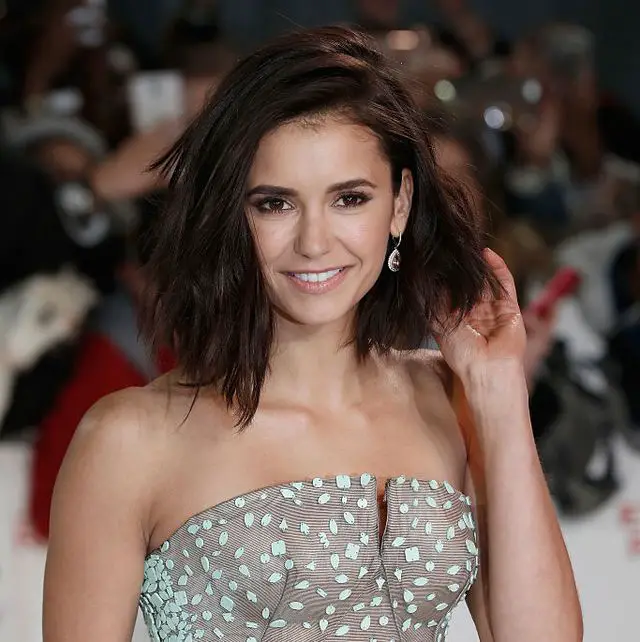 Remember Elena Gilbert, the delectable lady with the soft singsong voice and beautiful face in the critically acclaimed series; Vampires Diaries? It is most likely you were one of the several thousand who had a crush on her. Do you still crush or she was your favourite character in the series?
If you still do, best believe, we understand. Nina Dobrev is her name, and her name at birth would probably be new to you. Doubt it? How does Nikolina Kamenova Dobreva sound to you? Familiar? Of course not.
Blessed with impeccable acting skills, Nina has moulded herself into one of Hollywood finest actors. This is evident in the A-list movies she has featured in. A good director recognises a good actor when they see one, and Nina surely is one terrific actor.
Her private relationship may have a lot of question marks but for all we know, Nina Dobrev is a peacemaker as she is on good terms with all her exes. She even has dinner with them and their spouses. Yeah, she is that clean at heart. 
Recently, she confirmed speculations that she is dating Olympian, Shawn White, after months of hints. We would get to that in a bit, let's look at how Dobrev's career has undergone a transition to become one of the most sought-after in movies. It is not just her captivating beauty but she really is an amazing actor.
Nina Dobrev Early Years
Dobrev was born on January 9, 1989 in Bulgaria to Michaela Dobrev, an artist, and father, Kamen Dobreva, a computer specialist. She was only two when her parents migrated to Canada. 
It didn't take long before she began to exhibit artistic tendencies. Her mother as an artist was quick to spot her abilities, moving to register her for ballet and jazz classes.
As she grew up, she began to have a serious interest in acting, hence quitting her sociology course she took at the Ryerson University.
She signed up for acting classes at Armstrong Acting Studies in Toronto before proceeding to the Wexford Collegiate School for Arts to further hone her passion and craft. This would be the beginning of her journey into stardom.
Nina Dobrev Career
The first stage that made Dobrev's talents obvious was her starring in the teen drama TV series, Degrassi: The Next Generation, a movie she featured in for three seasons.
Her talent became irrepressible when she played the role of Elena Gilbert in the commercially successful TV series, Vampire Diaries. Fans of the show were left reeling with wonder at her almost flawless acting skills.  
Nina Dobrev and Ian Somerhalder
Dobrev and Somerhalder were a formidable couple on the TV series, Vampire Diaries. They were steady giving us relationship goals. It turned out that while they acted it, they couldn't get a hold of their feelings on set, translating it to real life.
You can't really decide who to fall in love with, if there is a connection. The two of them would go on to date for about three years (2010-2013). And boy, were they cute together? 
The relationship didn't sail and they had to call it quits, on a mutual level. Nina Dobrev maintains they still have a good relationship even though Somerhalder moved on with Nikki Reed, another cast member on Vampire Diaries. Somerhalder has a thing for fellow cast huh?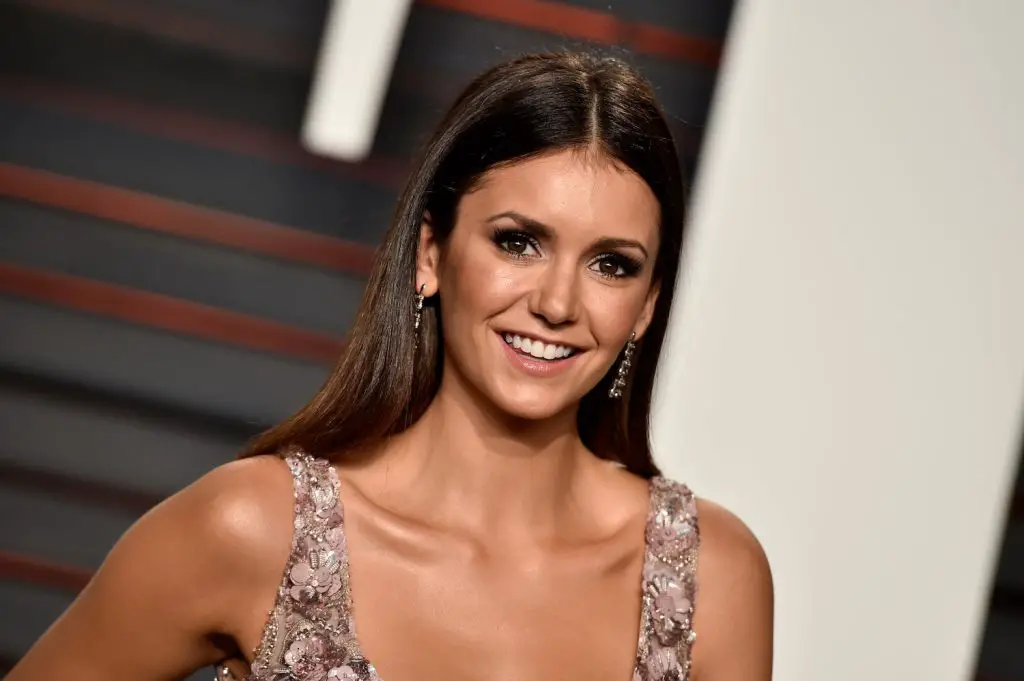 It won't be fair if we do not mention that she had a thing going with screenwriter, Grant Mellon in 2019. Apparently, it didn't click. We also don't have an idea why. 
She Moved On Too.
After years of speculations about who Nina is dating or maybe engaged to, we found out only recently that she spent her quarantine with three-time Olympic gold medallist snowboarder, musician, Shawn White. 
Who is Shawn White?
Born with a heart defect at the age of one, no one would have predicted him to go on to become an Olympic gold medallist in an extreme sport like snowboarding.
With several awards to his name, White became a sensation with his excellence in the sport. Oh, he is also a musician. He is part of the band, Bad Things, where he strums the guitar.
looks like Nina's man is a coat of many colours. He has also delved into acting, making appearances in the 2011 film, Friends With Benefits. It is safe to say, Nina's got herself a guy who can snowboard with her in the "wild" and also serenade her with music at home.
Nina Dobrev and Shawn White Are Dating
After more than 6 months of not revealing anything about her personal life, Dobrev finally gave us full information on who she is with at the moment. We saw the signs, after they were seen together in Malibu riding bikes. Then more and more pictures of them together started surfacing on their Instagram pages. Although, the pictures didn't explicitly say they were together, but it said much.
The 33-year-old Olympian was quick to show off his new "beau" on his Instagram page, with Nina helping out with White's overgrown hair.
We wouldn't say we didn't see that coming, but we sure didn't think it was going to be this soon. 
We started having suspicions when Nina Dobrev posted a video, detailing how to wash grocceries after buying from stores. In the video, there was a sneak peek of White helping Dobrev, while she presented.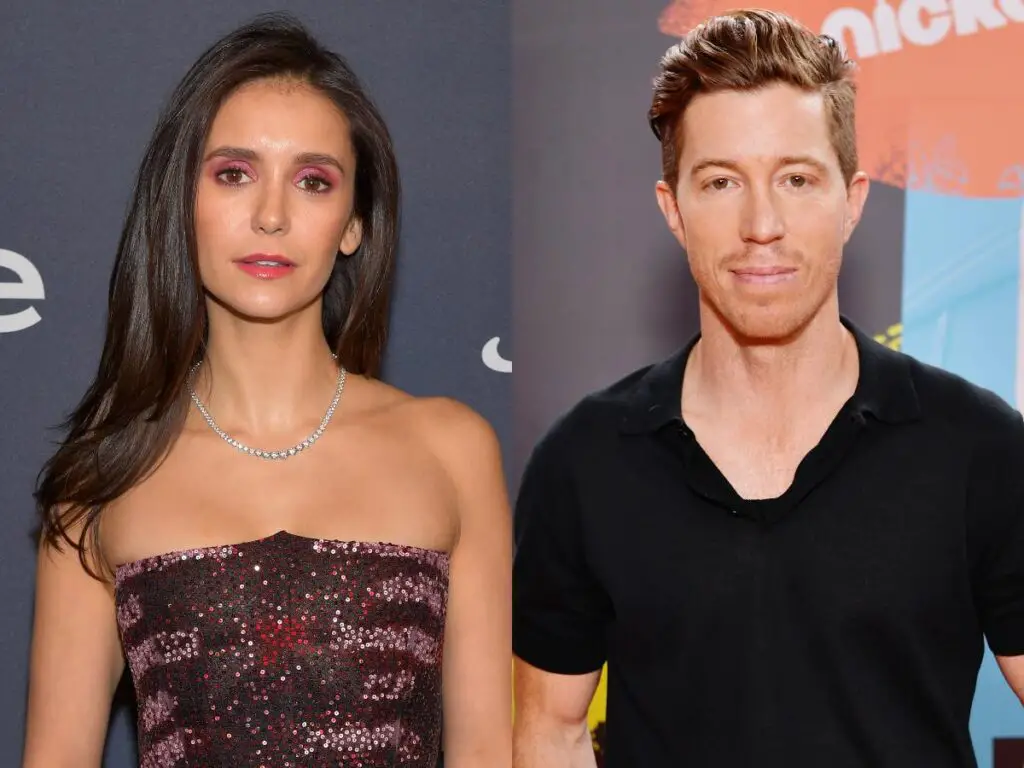 In early May, there were seen spending time together, even though there was no label on their relationship.
Not until late May when the couple posted same video showing Nina Dobrev helping White with his hair. Seen in home wears, there is absolutely no doubt that the two are living together officially.
Conclusion
A fan-base of over 20 million followers on Instagram, is a testament to how popular Dobrev is. Recently revealing who her beau is, has quelled speculations flying around about this Canadian with sprinkles of Bulgarian star.
We are glad she has finally found what she wants in Shawn White. Hopefully, this thing they have, goes beyond the gram.