The name is Old Crow Medicine Show and it is no pharmacy neither is it a branded product. It is simply, a band of iterant musicians from upper-middle-class families insistent on recording old country music. And any other old songs that form part of their growing up years: from country music top bluegrass and pop. Just about any song they listen to while growing up; just about any popular oldie and hear them record it.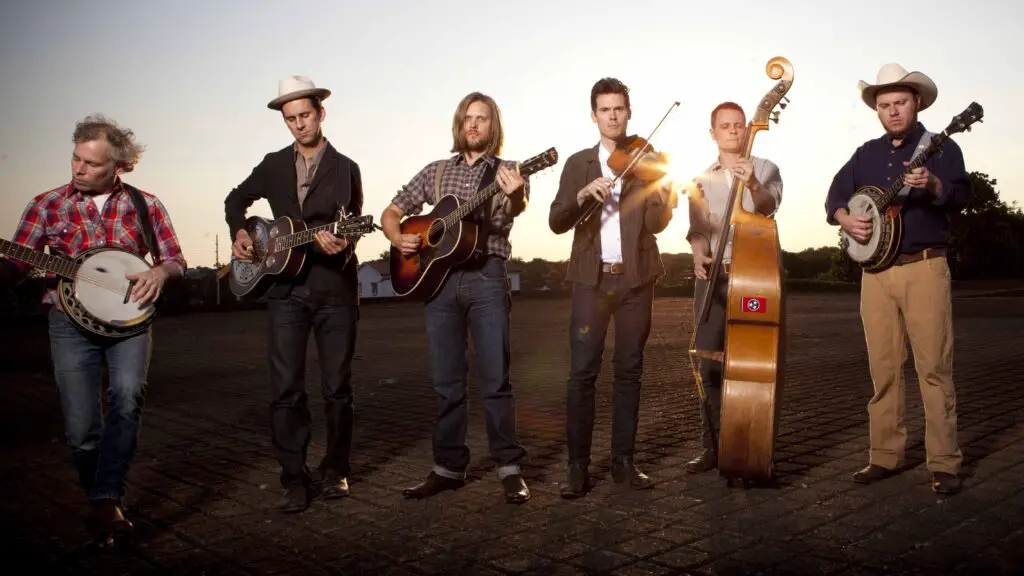 Now neither of them is uneducated; neither of them is a criminal and in fact, all have college degrees. So why Old Crow Medicine Show? What happened? Did the muse go haywire? What inspires the name Old Crow Medicine Show? How did they meet?
Introducing the founding members of the band: Ketch Secor and Critter Fuqua who are friends since 7th grade. What brings them together is their love for country music and so they learn to play the banjo. Subsequently growing older together, they choose the unconventional path and end up forming the Old Crow Medicine Show. As a result, they recruit others and soon enough the band is up and jamming but without recognition and sponsorship. However, a little about them and then the Old Crow Medicine Show, and its achievements and what it means.
Quick Facts About the Old Crow Medicine Show
A Bio of Ketch Secor and Critter Fuqua
Ketch Secor is born Jay Ketcham Miller Secor. Brilliant Ketch secures a scholarship to Philips Exeter Academy (alumni of the Rockefeller kids and Mark Zuckerberg). Furthering his education, he obtains admission to Ithaca College.  Ketch is born in a rich upper-class family to a father who is a Headmaster and Mrs. Secor.  His father, Mr. Secor is the Headmaster at Episcopal Schools throughout the South and whose parents are notable businessmen and bankers.
He is the frontman and fiddle player for the Old Crow Medicine Show and he is an avid reader. Meanwhile, Christopher 'Critter' Fuqua one of the founding members of the band is no more with the band. Meanwhile, he is a graduate of English and History, Schreiner University in Kerrville although he attends college in New Hampshire New York.
Struggling from alcohol addiction, Critter leaves the band and moves into La Hacienda Kerrville Texas. A native of Harrisonburg Virginia, Critter now pursues solo music although he still jams with Ketch Secor.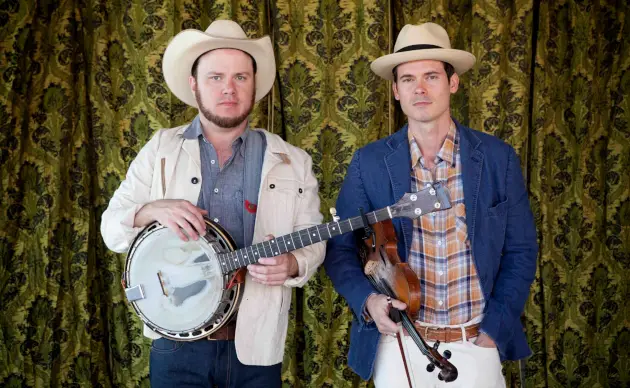 The Old Crow Medicine Show
First off the members of the band are natives of different towns, but now based in Nashville Tennessee. They produce songs and albums such as Remedy (2014), Big Iron Wood (2006), Tennessee Pusher (2008), Volunteer (2018). Others are; Carry Me Back to Old Virginia (2013), Best of Old Crow Medicine Show (2017). Then there is Live at The Ryman (2019), 50 Years of Blonde on Blonde (2016) both produced by Colombia Nashville. Forming part of the band's records, there is OCMS (2004) and Greetings from Wawa (2001) and Pray for America (2020). The band is famously known for its song Wagon Wheel (2019).
The Old Crow Medicine Show Band is set up officially in 1998, meeting for the first time in New York. Traveling all around states setting up and jamming little live performances, they set up shop in front of Boone Drug. Incidentally, this corner happens to be Old Doc Watson's jamming corner and it is here that they are discovered. Happening on the band, Nancy, daughter to Doc Watson informs her father and things begin to take shape. First, the band gets its first gig performing at MereleFest Music Festival signing up with Nettwerk Records.
Asides from Ketch and Fuqua, the members of the band include; Kevin Hayes, Morgan Jahnig, Willie Watson, and Charlie Worsham. The other members are; Cory Younts, Joe Andrews, Robert Price, and Jerry Pentecost even though they are new members. Individually, each of these members either functions as vocals or plays instruments like banjo, drums, and the rest. While Willie Watson is from New York, Kevin Hayes is a native of Haverhill, Massachusetts.  These men without a prior relationship, up and form the band of Old Crow Medicine Show.
Achievements and Awards
The Old Crow Medicine Show wins the 2015 Grammy Award for Best Folk Album for the released album Remedy. They also win the Best Long Form Music Video for Big Easy Express sometime in 2013. Again, the band's Wagon Wheel RIAA earns a Double Platinum Certification in 2019, selling 2 million copies. Furthermore, the Band receives the Trailblazer Award from the American Music Association while OCMS (2014) gets certified with Gold. The Old Crow Me0dicine Show are inductees into the Grand Ole Opry Hall of Fame.
Details about the band's net worth are unconfirmed and almost non-existent but Critter Fuqua's net worth is $1.1 million.
Old Crow Medicine Show
Ketch Secor sets up his band of traveling country music musicians and names it the Old Crow Medicine Show. No one knows the inspiration for this name even Ketch himself. But be that as it may, the strange name achieves its aim which is to be distinct. The Old Crow Medicine Show does not describe a group of old men jamming and recording music. And all thanks to Marty Stuart, they are proud inductees of the Grand Ole Opry Hall of Fame. However, recalling facts, they have been signed to ATO Records then now to Columbia Nashville Records.
Check up on the Old Crow Medicine Instagram handle and website for more updates.
 Conclusion
Ketch and Critter dream of a comfortable life of jamming and recording oldies and fate gladly reward them. She draws other men to this band like William Currie 'Willie' Watson who recruits Kevin Hayes and Chance McCoy. These men sharing their love for old music get along together, recording, and working out their craft. Although these days, then initial members of the Old Crow Medicine Show are no longer a part of the band. Battling with various addictions and needs, the original members though not with them but still a part of them.
They are and will always receive a warm welcome from Ketch Secor whose love for old music never dies. Ketch himself a warm conversationalist and an intelligent man still maintains the rhythms of the group. To date, he keeps jamming and recording country music you know and love. Finally, the Old Crow Medicine Show has no meaning except that it reflects the distinctive features of the band itself.