One word that comes to mind when you hear the name Patrizia Reggiani is sassy. She is a fashionista, socialite, and gold digger. Apart from being money conscious, she was also jealous and selfish. Despite the $1.47 million alimony fee she received from her ex-husband, Maurizio Gucci. Patrizia Reggiani went on to ochestrate his assasination. This greedy act of hers was the core reason why the original house of Gucci came to an untimely end. And, of course, she didn't go scot-free. She met her waterloo sooner than she expected in 1997. As a result, she served a 29-year sentence. The story got retold in form of a movie. In the movie, Lady Gaga effortlessly played the character of Patrizia Reggiani. To know more about Patrizia Reggiani and where she is now, kindly read on.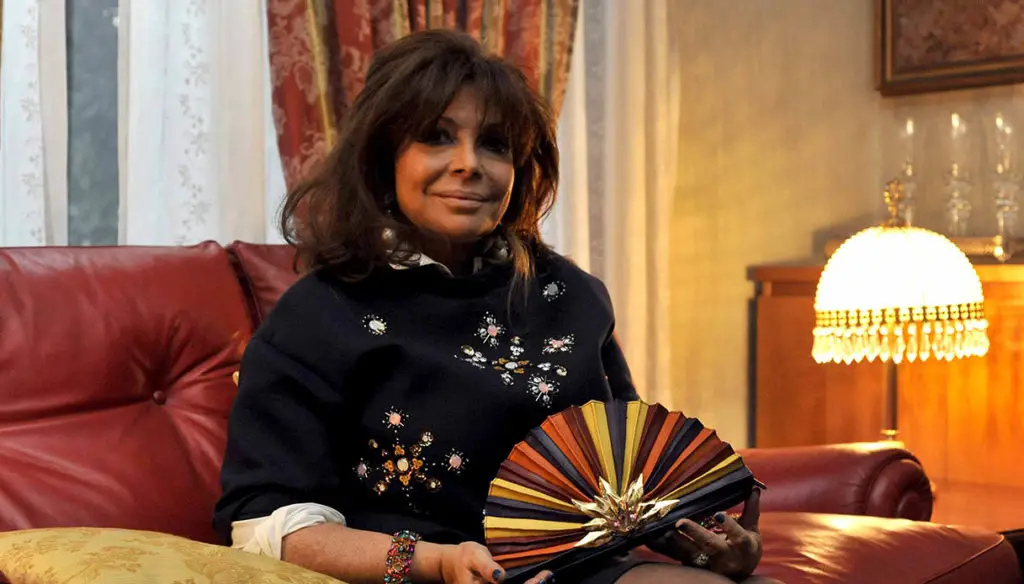 Who Is Patrizia Reggiani
Patrizia Reggiani is the ex-wife of the Maurizio Gucci. She was born on December 2, 1948, in Vignola, a province of Modena, Emilia-Romagna, Italy. Her birth name is Patrizia Reggiani Martinelli. 
The True House Of Gucci Story
In the house of Gucci in the early 70s, Patrizia Reggiani was married to Maurizio Gucci, a businessman. Patrizia and Marcus had two lovely daughters, Allegra and Alessandra. Unfortunately, they got divorced when Maurizio began to cheat. He lied to her about going on a business trip, but he never returned. Consequently, Patrizia filed for divorce and finalized it in the early 90s. She also bagged a $1.47million alimony fee. 
Well, the alimony fee wasn't enough for Patrizia Reggiani. She was profoundly heartbroken and wished for the forever they could have had bar the divorce. Sadly, She got vile. She set out to kill her ex-husband because if she couldn't have him, no one else should. Patrizia went in search of someone to assassinate him on her behalf. She couldn't do it herself because of the bad eyesight that might make her miss the shot. After talking to a few people like the local butcher and more, she eventually found a man to do her dirty job. In March 1995, Maurizio Gucci got shot at the step of his office.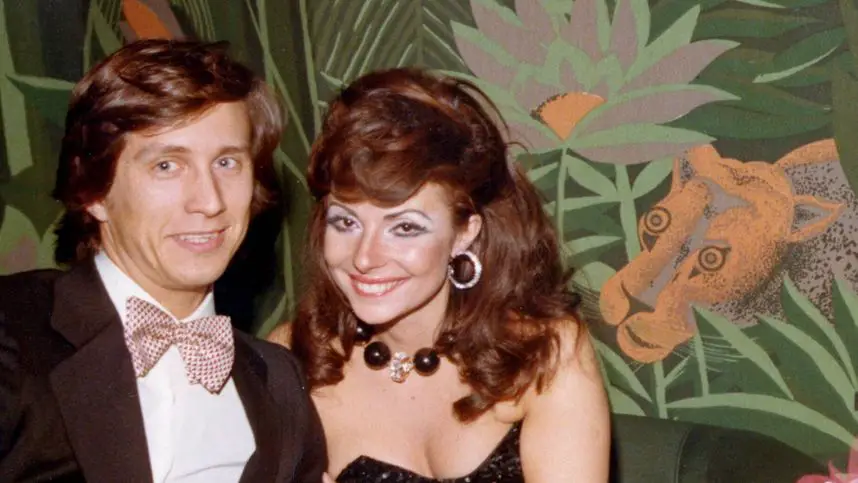 Patrizia Reggiani Was Arrested In 1997
Indeed, the arm of the law is not short and will always catch up with offenders. Despite employing the services of an assassin, Maurizio Gucci's murder still got traced to Patrizia Reggiani. She got arrested in early 1997, and her trial began a year later in 1998. The trial lasted for five consecutive months. Eventually, she got a 29 years prison sentence. whereas her accomplice was sentenced to life imprisonment. However, in 2000, Patrizia appealed her conviction in a Milan court. Luckily for her, the sentence got reduced to 26 years instead of the initial 29 years. 
Patrizia Reggiani Atemped Suicide In Prison
Confinement can have an adverse effect on one's mental health. This is precisely what happened to Patrizia in prison. She struggled to adapt to the lifestyle in prison. Shortly after, she attempted suicide. Over time, she eventually adapted to the lifestyle in prison. With the help of her lawyers, she got to keep a pet ferret. Unfortunately, the pet died when one of her cellmates accidentally sat on it after escaping numerous attempts on its life earlier.   
Find out who Juan O Savin is here. His identity has been finally revealed. Find out here now
Where Is Patrizia Reggiani Now?
By October 2011, she declined an offer to complete her sentence in an open prison. She has never worked a day in her life has no plans of starting that in jail. In October 2016, eighteen years into her sentence, Patrizia was granted an early release due to her good conduct. Following her early release, Patrizia has gone back to her old ways. She currently lives a flamboyant life in Milan, Italy. In her usual fashion, she was spotted on a shopping spree in Via Monte Napoleone. Elegantly dressed in sunglasses, jewelry, and a pet macaw on her shoulder.
Patrizia left prison on work parole; hence she has to work. Patrizia works as a design consultant for a jewelry firm called Bozart. In an interview with The Guardian, she revealed that she has reservations about working and has never worked in her lifetime, but she has no choice but to do it now because she didn't want to stay in prison anymore. She considers her stay in prison as a relaxation period where she slept and rested a lot. She refers to her jail time as "my stay at Vittore Residence."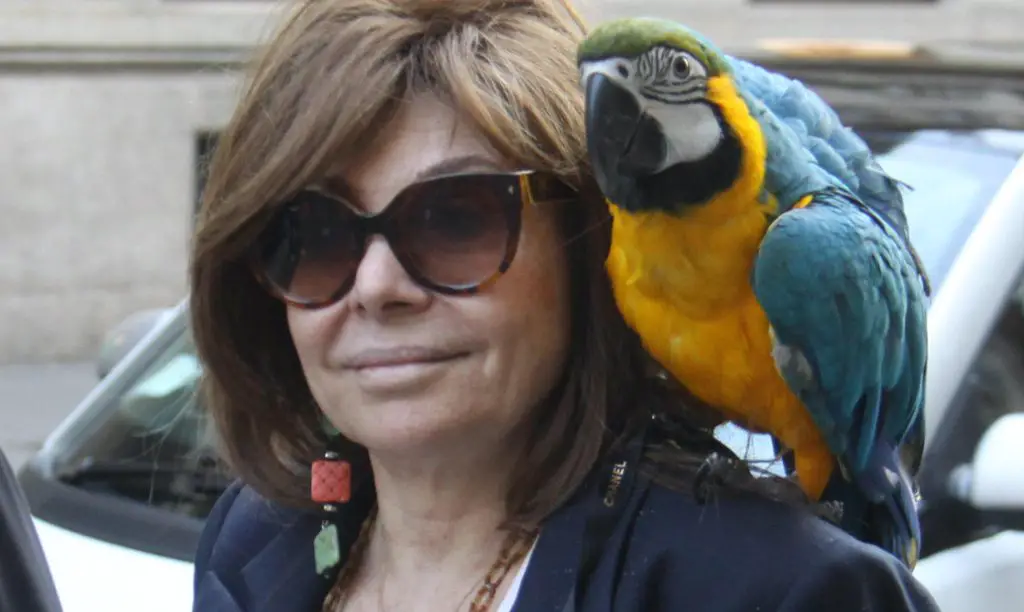 Patrizia Still Got Annuity From Her Ex-husbands Estate
After she got out of prison, she tried hard to continue living her extravagant life, which she lived off her ex-husband's wealth. But she complained about her paycheck's inadequacy to fund her lifestyle. She can no longer buy fancy clothes, shoes, bags, and jewelry. Most importantly, she would love to travel again but can't afford it from her pocket. Thankfully, she gets an annual payment of 900 000 pounds from her ex-husband's estate. Accordingly, the court also offered her a 16million pounds for her time spent in jail. 
House Of Gucci Story Retold In A Adapted Into A Movie
House of Gucci's story got retold in form of a movie on Discovery+. Lady Gaga portrayed the interesting character of the Black Widow, Patrizia Reggiani. Interestingly, Lady Gaga revealed that she didn't meet up with Patrizia Reggiani or spend any time with her to understand her character fully. Instead, she dutifully immersed herself in the story and tried her best to give a vivid portrayal of Patrizia's character. She stayed in character even when she was off-camera and away from the set. Lady Gaga conditioned her mind always to remain focused to achieve the goal. She even went ahead to dye her hair to chocolate brown to fully depict Patrizia's character. In the end, Lady Gaga's portrayal of Patrizia's character was excellent. However, Patrizia isn't pleased with Lady Gaga's refusal to meet with her.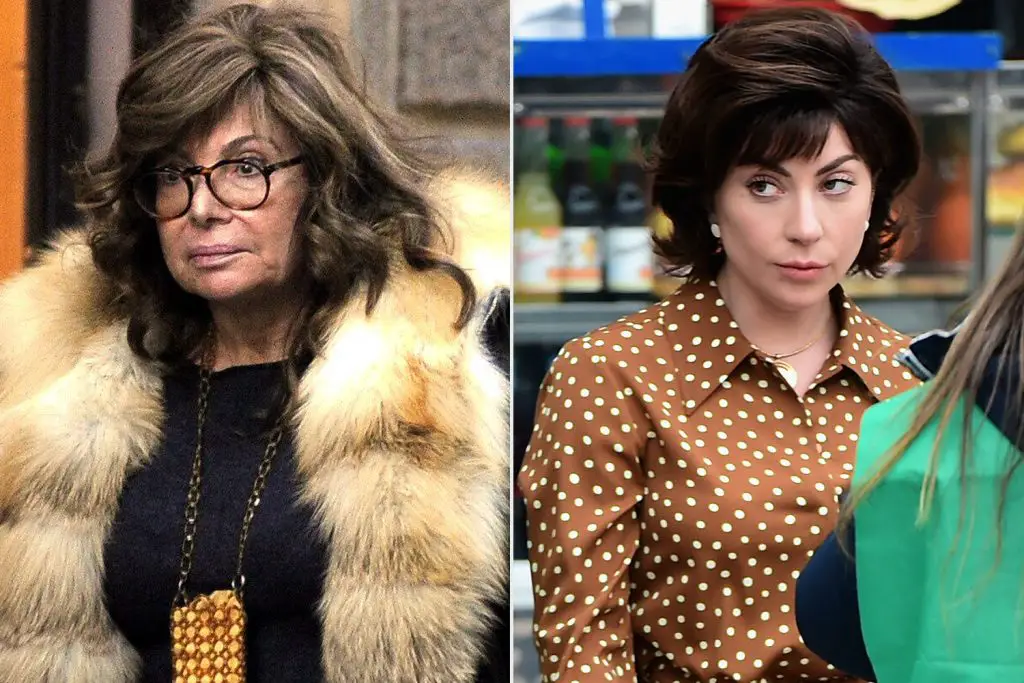 Conclusion
Well, Patrizia Reggiani story only goes to show how blinding our emotions can be. So before you take an action in anger, take a quick pause and evaluate if the consequences would be worth it. If otherwise, you might want to have a rethink.