While the news of Rihanna's pregnancy may be dominating the media space these days, it is also essential to know how one of the most prominent musicians in the world was raised. Of course, Rihanna parents aren't the perfect parents, just as many others, but one thing you can't fault them for is instilling values in their daughter. After her breakthrough with the release of the album Music of The Sun, while still only 17 years, Rihanna has grown into one of the stalwarts in the industry.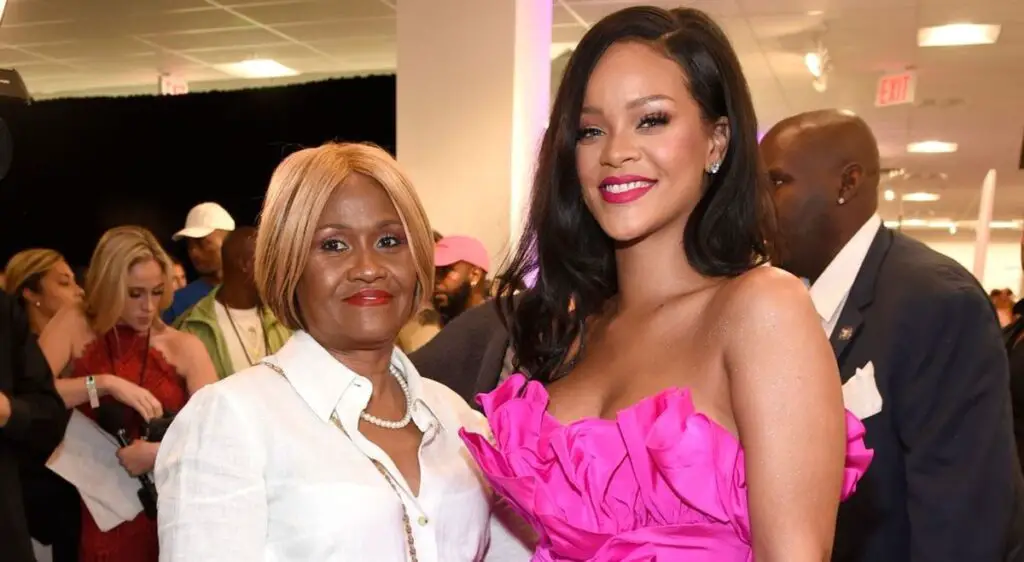 You can't criticize an artist who has won several Grammy awards and sold over 250 million records. If you want the definition of success, then you are looking at it point-blank. We may not have heard a song from Rihanna since 2017; her collaboration with DJ Khaled Wild Thoughts being her last, but Rihanna is constantly in the news. 
For almost a decade now, the Barbadian star has made the news either with her relationship with the Arab billionaire, her reconciliation with Chris Brown, or even the news that she was pregnant. All this news ensured that the 5ft 8inches tall star never left the entertainment industry. However, Rihanna's parents may have played a role in making her the star she is today. First, we will examine who Rihanna's parents are and their relationship. 
A Brief Look At Rihanna
Rihanna was born Robyn Rihanna Fenty on February 20, 1988, in Saint Michael, Barbados. She was born to Ronald Fenty and Monica Braithwaite. Monica, Rihanna's mother, was a warehouse supervisor while Rihanna and her siblings, Rorrey Fenty and Rajad Fenty, grew up. Her father, Ronald, on the other hand, was relatively stable. They lived in a three-bedroom bungalow. They weren't rich, neither were they poor. They were pretty comfortable. 
Who Are Rihanna Parents?
Ronald Fenty and Monica Braithwaite fell in love and married each other. We cannot say when they did marry, but we know it was in the early 1980s. However, just like many marriages these days, it hit a snag. Rihanna was only a teenager when his parents filed for divorce. Before the divorce, Hello Magazine reports that they had already had three kids. Rihanna is the first of the couple's children. The marriage was successful till Ronald Fenty became an alcoholic. 
Ronald Fenty Abused Monica Braithwaite
Several marriages have fallen flat due to substance abuse by either or both of the couple. In Rihanna parents case, Ronald, the father, constantly used drugs and excessive alcohol. This led to the abuse of his wife, who, in return, realized that she couldn't take it anymore. Rihanna had said that sometimes, she had to come between them when her father unleashed his madness. Well, it didn't always go well for her as her father would slap her so hard that she had the handprint on her face. Monica Braithwaite would later file for divorce. The divorce was finalized when Rihanna was a teenager. Rihanna chose to stay with her mother and helped her raise her younger siblings. But Rihanna had to leave Barbados for the United States of America because of her music career. 
Rihanna Still Maintains Cordial Relationship With Her Father
Ronald used half of his salary on crack cocaine and alcohol. On days when there wasn't enough for the family's basic needs, Ronald spent the money on drugs. Were it not for his daughter catching him when he smoked cocaine; he probably wouldn't have stopped; the wry-faced Ronald told The Sun. 
While her father was abusive, Rihanna still loved him. He taught her how to swim, ride a bike, and also helped him sell clothes from the back of his car. They had a connection even though she didn't like that he abused her mother. Rihanna also believed that her mother could have reported the abuse, but she refused, told ABC News. According to Rihanna, her mother never went to the hospital when she was hit. She dreaded people finding out that the bruises and the scars were from her husband beating her up. 
While Rihanna has a relationship with her father, there was a time she sent her father home after he was drunk on one of her tours in 2008. They didn't talk for two years after that incident. After Ronald gave false statements post-Chris Brown's assault on his daughter, the relationship became worse. They somehow found a way to reconcile in 2013. Rihanna also bought a house for him in Barbados in June 2016. 
Rihanna Took Her Father To Court
With a sense of entitlement to his daughter's wealth, Ronald used Rihanna's name to close his business deals which she found ridiculous. In 2019, Rihanna took her father to court. The suit was about who should have the right to use the name Fenty. Ronald had already used the name for his entertainment company, and Rihanna trademarked the title for her business.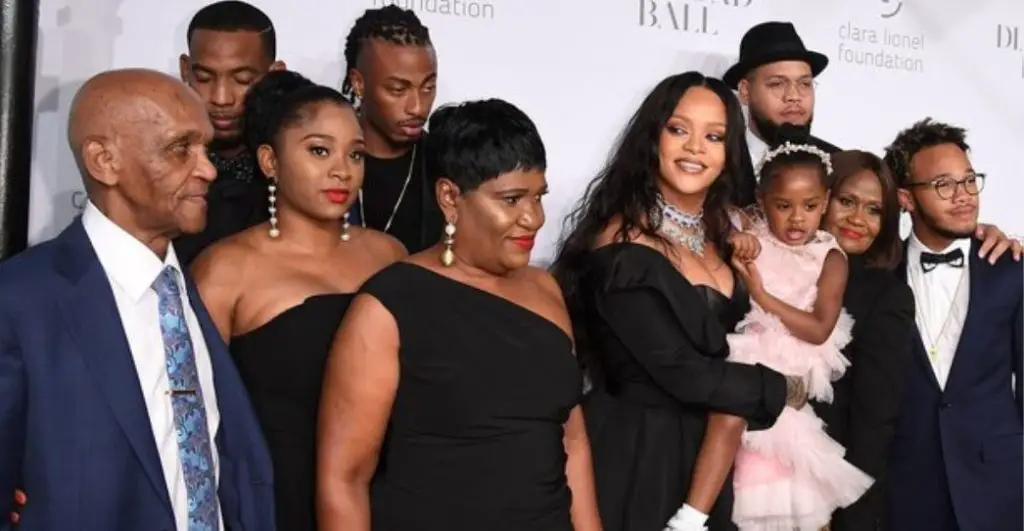 Rihanna Parents: Rihanna Loves Her Mother Wholeheartedly
The Russian Roulette singer has always described her mother as a woman with great strength of character. She said she wouldn't be where she is today if not for her mother. Rihanna does not hesitate to celebrate her mother at any chance she gets. In 2019, Bad Girl Riri posted a picture of her mother on her Instagram page with the caption, "Happy Birthday to my sweet, beautiful mother. Thanks for teaching me strength, love, forgiveness, sacrifice, hard work, and helping others in whatever way you can…."
Ronald Fenty Moved On
After the divorce, Ronald went on to have relationships with different women. He has two daughters and one son aside from Rihanna and her siblings. 
Rihanna Parents: They Believe She Would Make A Mother
Early in 2022, news filtered that Rihanna and her longtime friend Asap Rocky were expecting a child. Rihanna showed off her baby bump on a stroll with her boyfriend in Harlem. Rihanna's father, Ronald, told Page Six that he got to know some hours before the news broke out. "I'm just over the moon," he said, "she is beautiful inside out." He also said he believes the sexy diva will be a good mother to her children.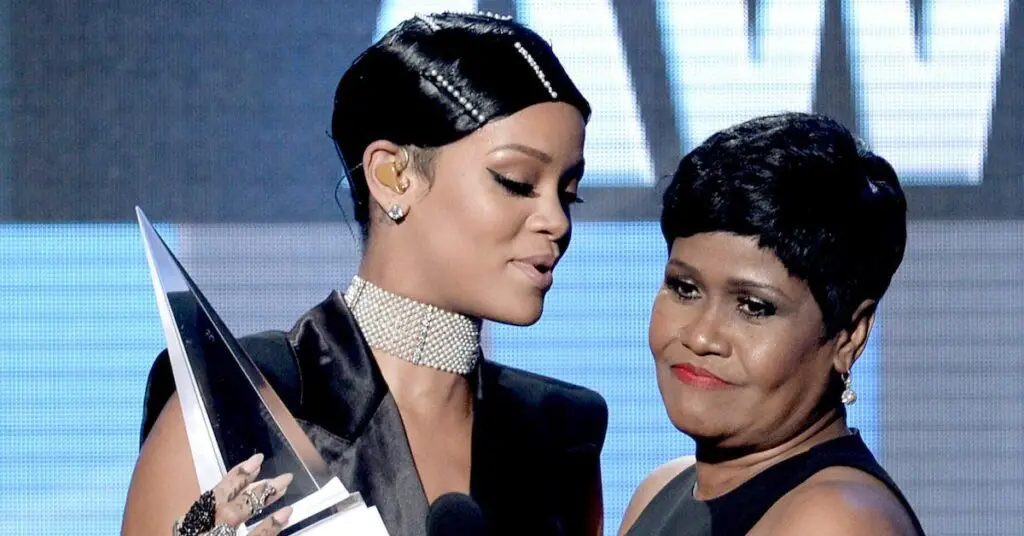 Conclusion
Maybe not both of Rihanna's parents helped her become who she is today. Still, her mother, Monica Braithwaite, was crucial in building the musical icon and business tycoon we know today.