Roberta Raffel whose full name is Roberta Bobbi Raffel came into the limelight after her relationship which eventually led to marriage with popular businessman and star host of the TV reality show, Marcus Lemonis.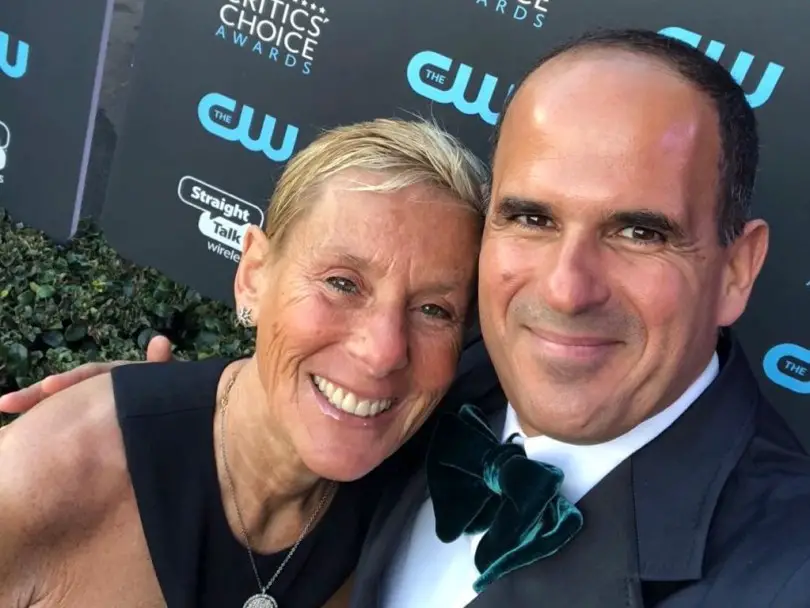 Roberta Raffel's husband is famous for his role on The Profit Show. The show is basically focused on empowering small businesses by investing in them. He is also a major stakeholder at Camping World, Good Sam Enterprise, and Gander Outdoors companies.
Roberta Raffel seems to be a shadow of her husband as not so many people know accurate facts about her. Don't look too far as we are here to cast a light on the shadow that is Roberta Raffel with these 10 top secrets.
Quick facts about Roberta Raffel
10  Top secrets you should know about Roberta Raffel
1. She made the first move on her husband, Marcus Lemonis
Roberta Raffel and Marcus Lemonis first met at the 2016 COTERIE trade show where she initiated a conversation by tapping him on his shoulders when she recognized him from the profit show. She seized the opportunity to market her business which included fashion groups, designer brands and retails stores.
Fast forward to 2016 Christmas, Marcus pulled off a big surprise via a gift that asked her to marry him. Roberta Raffel must have some strong love at first sight charms.
2. Roberta Raffel had a private wedding ceremony.
Roberta Raffell also caught the vibe of Hollywood private wedding ceremonies trend. They had planned a private wedding ceremony near their Montecito home, California, sadly, the event was rescheduled due to mudslides and fires in Santa Barbara.
Finally, In February 2018, the private wedding was held at Hotel Bel-Air with friends and family in attendance.
Although they had a unique kind of honeymoon where Roberta Raffel helped her Husband shoot videos as he had a lot of work to do, they surely prepared for that with a lot of partying and fun activities during the wedding weekend.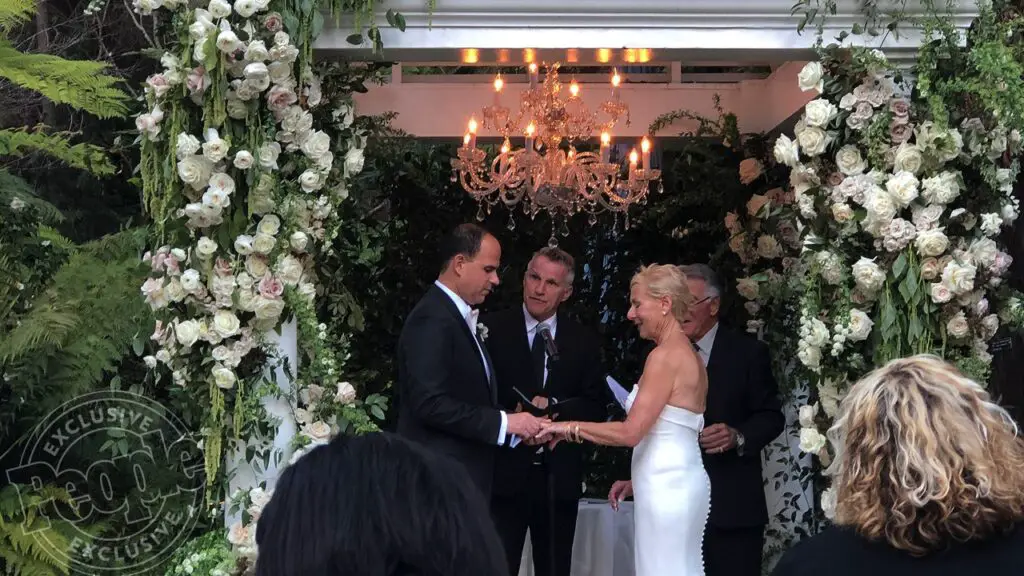 3. Roberta Raffel is 20 years older than her husband
To some people. Age seems to be just a number that does not influence their love life and Roberta Raffel happens to be one of such persons as she didn't let the  20 years gap between her and  Marcus stop them from exploring their love.
She was born on the 21st of September 1953 while Marcus was born on the 16th November, 1973 which makes him young enough to be her son but love always conquers all, even age gaps.
4. She was a successful business woman before her marriage.
Roberta Raffel had her own business which she was successful at in the fashion industry handling various groups like retails chains and designer brands before her marriage to Marcus. She was previously a sales manager supervising logistics in runways and modeling agencies.
She has recently been cited as one of Marcus's top business partners largely because she spent $1.3 million to buy 99,094 shares in Lemonis' company, Camping World – one of the largest companies that sell recreational vehicles and all sorts of camping gear.
This easily made her a co-owner of the company, with Marcus owning 52% of the shares. They are professionals and have drawn a boundary between their marriage and business life. It must be pure bliss to invest with the person whom you plan to spend the rest of your life
5. Roberta Raffel is worth $900 million.
Roberta Raffel has an estimated net worth of $50 million. She is said to have amassed her wealth from her numerous investments in the fashion industry and also for marrying wealthy businessman Marcus Lemonis with whom she shares a joint net worth of $900 million.
6. She is a mother and  grandmother
Roberta Raffel is quite advanced in age and a relationship before her marriage to Bobbi Lemonis will prove as a good explanation why she has two children who are well over 30 and are parents too. She is very proud of her children and grandchildren and often posts loved-up pictures of and with them on social media.
7. Roberta Raffel is the first child  of her parents
Interestingly,  Roberta Raffel is the firstborn child of three children born by her parents.  She has a brother named  Stephen Fenchel and an adorable sister  Mickey Fenchel Sima.
8. She is very active on social media.
Despite being a private person, Roberta Raffel seems to be very active on various social media platforms particularly Instagram.  She has a following of 28.5k while her husband has  1 million followers.
One can tell she is with Marcus as she is constantly posting lovey-dovey pictures from their dates and other fun activities like hiking, bike to zip-lining. 
9.Both of her parents are dead.
Roberta Raffel's father, Kenneth, was a WWII veteran and a staunch supporter of the Lamp Industry in Chicago. He died in 2013 while her mother died in November 2018. Her childhood memories spent with her siblings and her parents on her social media posts. To this day, she shares pictures of her late parents on their birthdays.
10. She is the second wife of Marcus Lemonis
Marcus has once married to businesswoman Ila penfold in 2003 and had been on and off until they officially had a divorce in 2017. Although no one seems to know the exact reason for the divorce, Marcus had been seeing Bethany Frankel, the actress from The Real Housewives of New York City, while they were still married.
Although his relationship with Bethany Frankel was a fling, it was short-lived for reasons yet to be made known to the public. 
It was from there that Marcus started going out with Roberta Raffel till they eventually got married and are enjoying their marriage together.
Conclusion
Now you know 10 top secrets about Roberta Raffel and how she isn't a shadow of her husband although she became popular when they got married, she has always been an amazing woman and a strong business enthusiast in the fashion market.