Popularly known as Hulk Hogan, Terry Eugene Bollea is a goated wrestler. However, he is the best of the bests. While he is being paraded as a retired professional wrestler, his legacy says otherwise while standing out. Hulk Hogan was amongst the first wrestlers in the early 80s and 90s who championed wrestling matches. Hence the reason why he is everyone's favorite even to this day.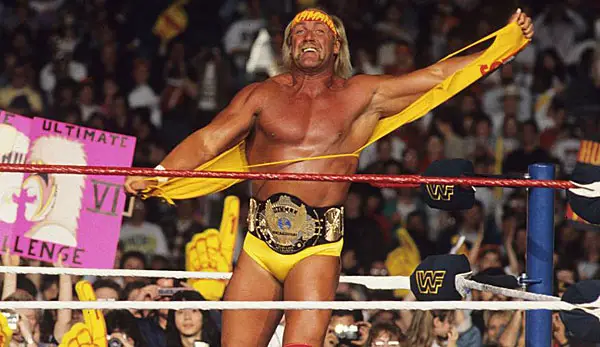 He won the WWF flagship event, Wrestlemania, eight times out of nine. In addition to that, Hulk Hogan broke the record as the first person on the Royal Rumble twice in a row in 1990 and 1991 consecutively. Still, on a winning streak, Hulk Hogan won the WCW World Heavyweight Championship six consecutive times after joining the WCW in 1993.
During his glory days in WCW, WWE poached them in 2001. Then in 2003, Hulk Hogan resigned from the WWE. And by 2005, he was inducted into the WWE Hall of Fame. Since then, Hulk Hogan hasn't been present in the wrestling scene. But there are rumors of his return to the ring once in a while. So kindly read this article until the end to determine when the Hulk is coming back. 
Hulk Hogan Was Removed From WWE's Hall Of Fame For Being Racist In 2015
Thankfully, racism of any sort is no longer being condoled in society today. In July 2015, the former WWE champion was racist, which caused an uproar and led to his temporary eviction from WWE's Hall of Fame. His racist status was made public via a video where he was churning out racist slurs while conversing with Heather Clem, leaked. He castigated his daughter Brooke for sleeping with a black man in the video. In his words: 
a 'black billionaire guy is offering to fund Brooke's music career. "I don't know if Brooke was fucking the black guy's son, mean, I don't have double standards. I mean, I am a racist, to a point, fucking niggers. But, I mean, I'd rather if she was going to fuck some nigger, I'd rather have her marry an 8-f00t nigger worth a hundred million dollars!"
Immediately after this shocking revelation, the WWE severed all affiliations and ties with him. They removed every sign of him from their website, ended his associations with WWE projects, then finally ejected him from the Hall of Fame. But after an extensive public apology sent in a statement to People., the WWE reinstated him back into the Hall of Fame and continued all transactions with him.
Why was Brad Aldrich's name struck out of the list of Hockey Hall of Fame? Read about the several sexual allegations leveled against him here
Hulk Hogan In Serious Health Crises, Underwent 25 Surgeries?
Hulk's are known to be powerful birds. But Hulk Hogan seems to be getting fray as he gets older. We doubt he can do acrobatics as swiftly as he used to do in his youth now. In addition, his daughter revealed that he faced a severe health crisis that required over 25 surgeries within the last ten years to put him in shape.  
Some of the surgeries included shoulder, bicep, knee, hip, and elbow surgeries. Thankfully, the last surgery seems to have eased Hulk Hogan's health challenge, and he is well. His friend Ric Flair who visited him in 2021, also confirmed that he is in a better health condition now and doesn't look or act like his health is troubling.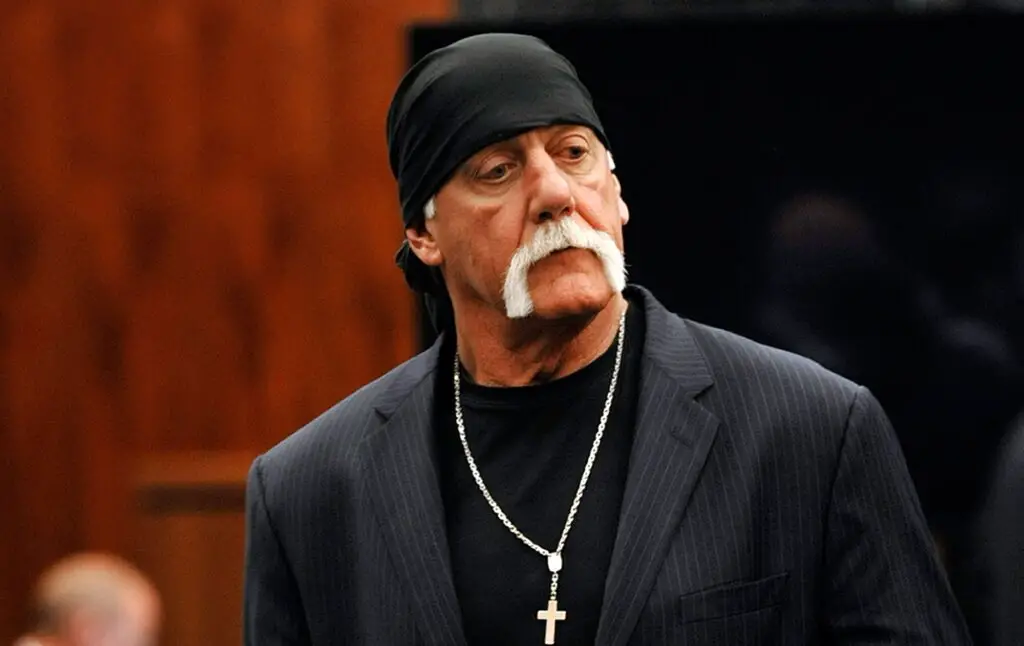 Will Hulk Hogan Return To The Ring Anytime Soon?
One of the notable matches of The Undertaker was his last and final match after his retirement. In the same vein, fans of Hulk Hogan have been expecting a one-off post-retirement game to seal up his legacy for good. The Hulk himself has also mentioned giving the people one last show before he hangs his belt and will speak to WWE chairman Vince McMahon about it. He made this known in October 2019 during an interview with  Los Angeles Times.
However, during his last match decades ago, his movement was limited because of his back troubles. But notwithstanding, rumor had it that the big fight would be held during Wrestlemania 36 before the pandemic. But things took a different turn, and it never happened. Hulk Hogan went on After The Bell podcast to express his hurt and disappointment about the turn of events and feature in Wrestlemania 37. He said : 
" Hey I just might come out as Hollywood with one of my new belts here, and we might have a third title match. So I'll get in a three-way, take on the winners of the first two title matches."
Well, Hulk Hogan eventually hosted Wrestlemania 37 without featuring in any fight. So, unfortunately, it looks like we might never get to see the Big Hulk fight. His chances of getting back into the ring are highly unlikely.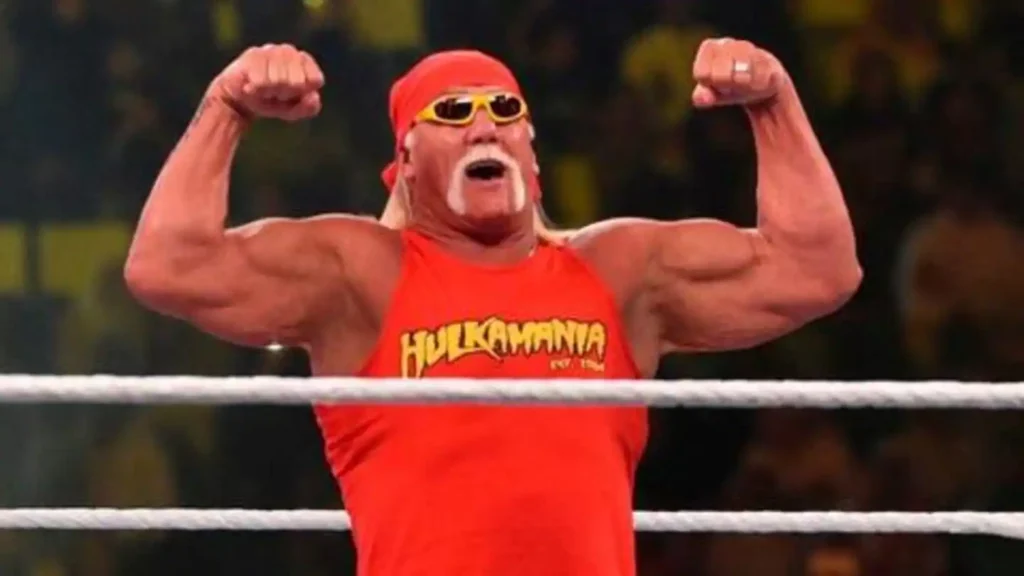 What Is Hulk Hogan Doing Now?
No matter how long it takes, age will eventually catch up with all men. Unfortunately, that is the case with Hulk Hogan. He might make appearances in the WWE facility from time to time, but the chances of having him back in the ring are very slim and almost nonexistent. 
But in the maintain, the Hulk knows how to stay relevant. He currently spends a lot of time online, constantly promoting his merchandise shop and Hogan's beach shop. Hulk Hogan also relives his glory days on his social media pages with pictures captioned with words to drive down memory lane swiftly. 
 On January 23rd, 2021, he posted an Instagram photo with a caption that celebrated wrestling's impact on his life. The caption read: 
"January 23rd 1984, I was driving to NY from Stanford Ct, little did I know the wrestling business would change forever after that night!!! HULKAMANIA WILL LIVE FOREVER!!!!! HH."
Conclusion
Since fans are dying to see Hulk Hogan man the ring one last final time, the possibility that it might happen soon or at all is uncertain. However the case may be, it is imperative that the hulk takes care of himself and prioritize his health at this time.