How Seth Macfarlane evolved from the 2years old boy who started out drawing comics and dotting on animations to one of the biggest names in the animation industry, is very inspiring. His parents were very instrumental to his success in animation. They encouraged him by buying him flipbooks which enabled him to create his own flipbook. Ever since he hasn't looked back or slouched on his craft.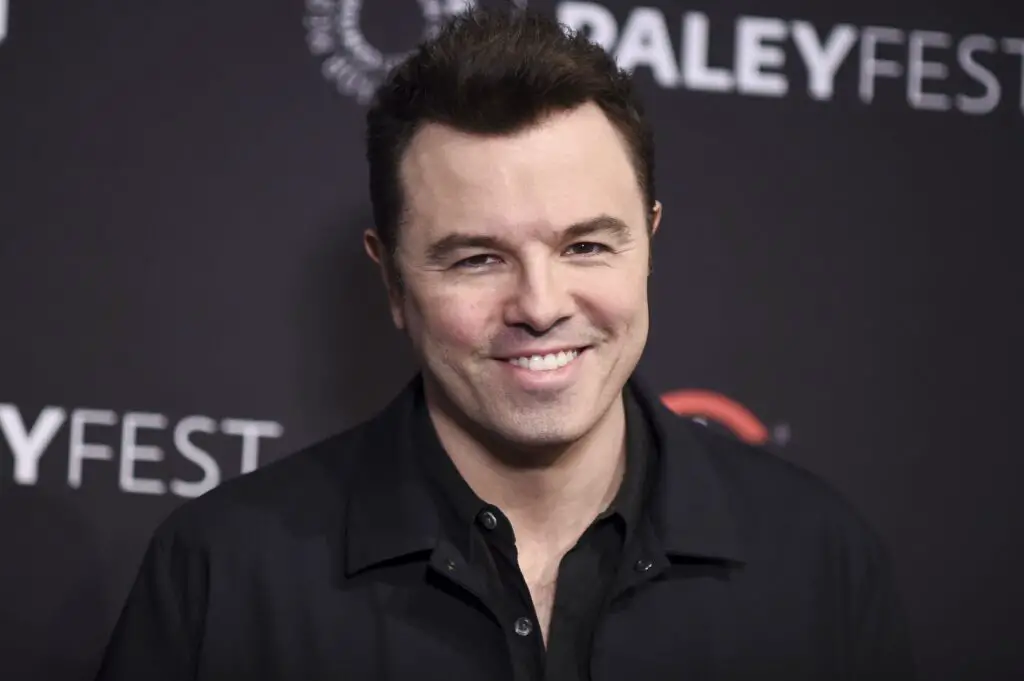 It was the dedication of Seth that birthed hit animations like, Family Guy, American Dad, Dexters Library, and many more others. The disbelief that comes with the reality that Seth is not married and has never been married is uncanny. In this article, we'd share some hard facts about his love life.
Quick Facts About Seth Macfarlane
Early Life Of Seth Macfarlane
Seth Macfarlane was born on October 26, 1973, in the New England town of Kent, Connecticut. He grew up with his nuclear family that consists of his mother, Ann Perry, his father, Ronald Milton MacFarlane, and his sister, Rachael MacFarlane. 
His mother was an admissions office worker while his father was a prep school teacher, his sister on the other hand is now a seasoned voice actress and singer. Seth has English, Scottish, and Irish ancestry, and descends from Mayflower passengers. 
At the early age of two, he started drawing cartoons like Woody Woodpecker and Fred Flintstone. His love for animation would become stronger and by the time he was 8years old, he got his first paying job publishing his own comic strip in the local Kent newspaper.
He attended Kent High School Afterwards, he bagged a degree in fine arts from Rhode Island School of Design in Providence. In 2006, he was given an honorary degree, from Harvard for delivering the Class Day Speech not long after, in 2007, he got another one from his alma mater, the Rhode Island School of Design. 
Seth Macfarlane's Career
Seth MacFarlane's career began fully at Hanna-Barbera when  The Life of Larry, got a good reception. He  went on to become the writer and storyboard artist for some Cartoon Network hits  shows such as Dexter's Laboratory, Cow and Chicken, I Am Weasel, and Johnny Bravo in 1995 through 1997, he wrote an animated series called Ace Ventura: Pet Detective
While he was still at Hanna-Barbera,  he was lucky to get a positive response accompanied by $50,000 for a pilot episode from the producers at Fox when pitched the idea of  Family Guy to them. On January 31, 1999, Family Guy aired for the first time. The show became an instant hit with the massive reception it got. Asides from raking in millions in revenue, the show won about 8 Primetime Emmy Awards
In 2005, he went on to create yet another show with  Mike Barker and Matt Weitzman, called American Dad. In like manner, the show became a hit.  By 2012, Seth became the highest-paid television writer. Still, in 2012, he directed his debut film called Ted.  This was the film that got him an Oscar nomination for Best Original Song. His musical career has equally fared so well with six studio albums and five Grammy Award nominations for his music. 
The  Untold Truth About Seth Macfarlane Wife
Isn't it an irony that the genius writer of Family Guy and American Dad which centers solely on the strength of the family as a unit in the society is not a "Family Guy"? One would think Seth draws inspiration from his environment with his own family, something similar to the families in his shows but the opposite is the case as he isn't married and surprisingly has never been married.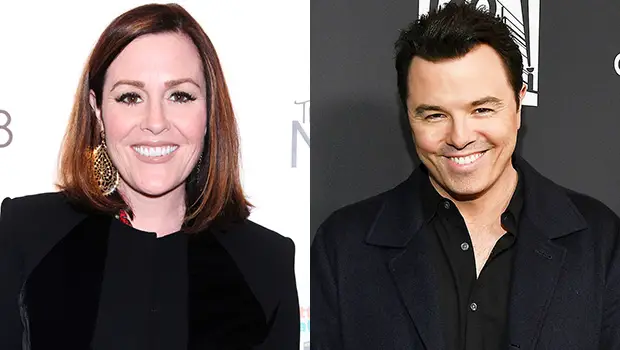 A good number of people often get disappointed when they find out Racheal Macfarlane is not Seth Macfarlane wife. Well, she really isn't his wife, she is his only sister. However, she has been married to Spencer Laudiero since 2008 and they have two children together. Racheal is also on the same career path as Seth, she is a voice actress and singer.
Is Seth Macfarlane Gay?
Trust ever curious fans for to profer possible reasons and profer solutions as to why Seth Macfarlane doesn't have a wife or has never been married. Given his antecedent of protecting and standing up for the LGBTQ community, rumors about him being gay sprang up in a bid to justify his marital status and the drive to always stick out his neck for the community. 
On the flip side, despite haven being single at 48 years old, and all the rumors of being gay flying around, he has never been pictured or linked to be romantically involved with any man. Meanwhile, he has a longlist of ex-girlfriends and women he has been romantically involved with in the past.
Longlist Of Seth Macfarlane's Girlfriends'
#1. Emilia Clarke 
In 2012, Seth dated the mother of dragons from the widely loved HBO series, Game Of Thrones. Sadly, the relationship lasted for just a year, rumor has it that they broke up due to the long distance between them at the time.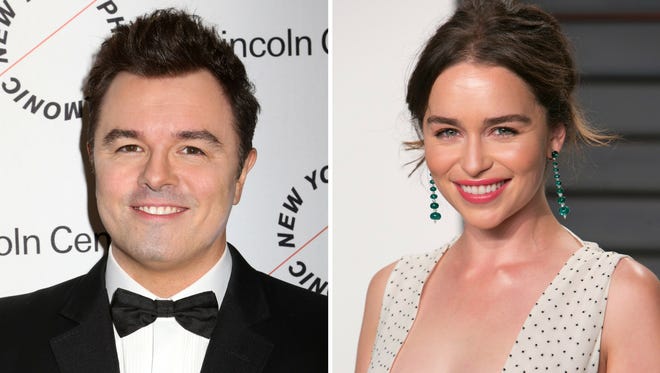 #2. Eliza Dushku 
Earlier in 2008 before Seth dated Emilia Clarke, he had dated the  Eliza Dushku, The Buffy, the Vampire Slayer star. Their relationship which was private at the time, lasted for just a month from January through February when they broke up.  
#3. Trisha Cummings 
Seth Macfarlane also dated MTV's 2007 season of The Real World Sydney, Trisha Cummings, from 2010. Regardless of how private they were about the relationship and how good they looked together, Seth and Trisha called things off in 2012.
#4. Kat Foster
Before sitcom star from Law & Order,  Kat Foster got engaged to Jim Hustead, she had a thing with Seth Macfarlane from 2007 till 2008 when things ended between them. She even made an appearance on an episode of Family Guy.
#5. Halston Sage 
In 2018, Halston Sage and Seth MacFarlane were rumored to be dating, not long after the rumors sprung up they were spotted on a dinner date together. Quizzically, neither of them confirmed the rumors of their relationship. Word on the street is that Haltson moved on from Seth to date Zac Efron meanwhile, zac is dating someone else.
Other High profile ladies that Seth Macfarlane has allegedly dated or had a fling with  include; Alexis Knapp, Jessica Szohr, Jessica Barth, Kate Todd, Katie Sah, Christa Campbell, Amanda Bynes 
What Is Seth Macfarlane Net Worth?
Apart from the obvious fact that the entertainment industry is a goldmine, Seth Macfarlane has amassed so much wealth from it given expertise at his craft. He holds an estimated net worth of $300million.
Steve Gonsalves
Steve Gonsalves dated his high school girlfriend Alyce Haynes for quite a long time. Find out if his wife is his high school sweetheart here

Conclusion 
Well, 48 years later and he doesn't have a wife yet or has ever been married despite his relationship antecedents flying all over the place, he has stuck to avoid marriage commitment as a plague leaving his only sister with the option of painstakingly clarifying things or go with the flow whenever she is referred to as Seth Macfarlane wife.