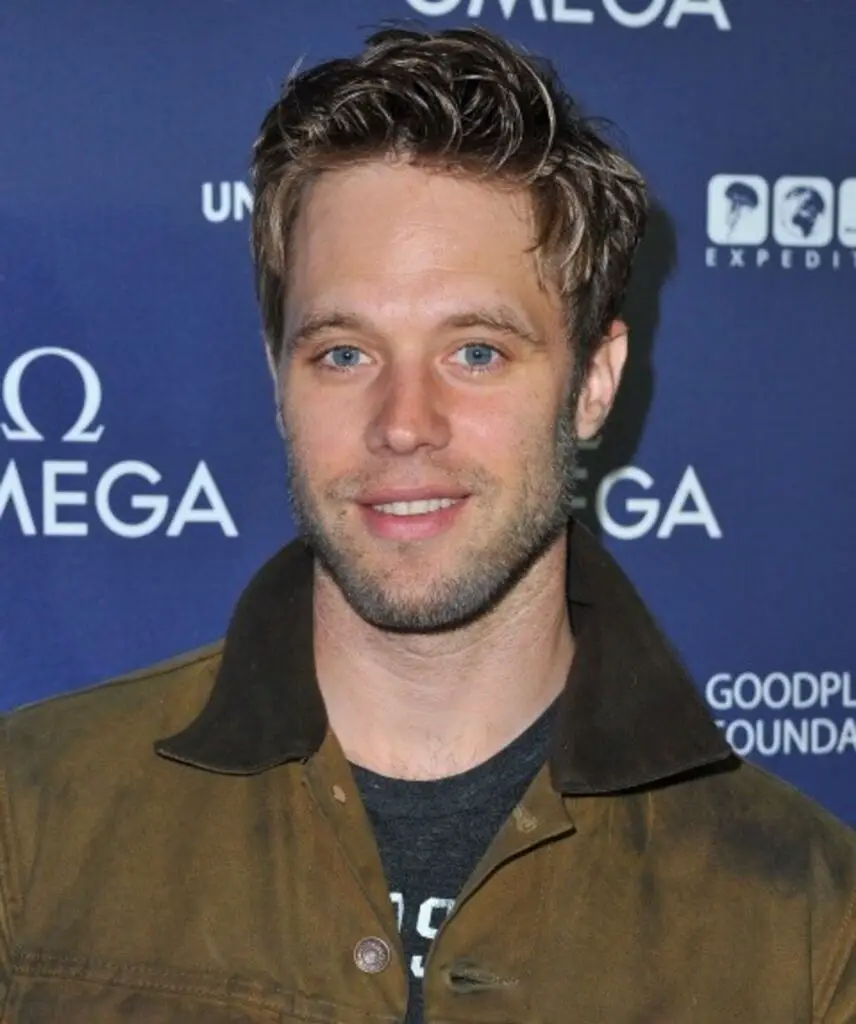 The road to success in Hollywood can be likened to the biblical road to Heaven: narrow, hard, and daunting. Success didn't come to Shaun Sipos overnight; he had to work his way through making soaps, sitcoms, and film.
It didn't come easy for him, but he pulled through. Today, you are here reading about him. That's some sterling success.
Shaun Sipos is a Canadian actor, popularly known for his character David Breck on The CW series Melrose Place. You will find everything you need to know about him and his relationship.
Shaun Sipos' Bio
Sipos was born on October 30, 1981, in Victoria, British Columbia, and is of ethnic Hungarian descent from Croatia. He grew up beside his younger sister Jessica Sipos, who is also in her own right, a successful actress.
Sipos is a popular Hungarian surname, pronounced shee-pawsh, and means "one with a whistle".
He attended St. Andrew's Regional High School, Victoria, BC. There is little else information about his childhood.
Sipos debuted in 2001 with a small role in "Special Unit 2". That same year, he featured in the comedy show, "Maybe It's Me", playing Nick Gibson. He became a series regular on the comedy show, Maybe It's Me, where he appeared in 9 episodes. He made a single appearance on Special Unit 2, in the episode titled "The Wall."
Early Career
In 2003, Sipos made his debut in movies with a role in the American supernatural horror movie, Final Destination 2. Consequently, he portrayed the character of Frankie Whitman, a friend of the lead character, Kimberly.
Between 2003 and 2004, Sipos made appearances in series like Smallville and Black Sash. Likewise, he played a role in the 2004 thriller film, The Skulls 3. J Miles Dale directed the movie and has Clare Kramer, Bryce Johnson, Steve Braun, and Barry Bostwick in it.
In 2004, Sipos was hand-picked by Mel Gibson to star in his television comedy, "Complete Savages".  The sitcom focuses on single dad, Nick Savage, struggling to raise his five unruly sons after their mother abandoned them ten years prior.
Sipos played the role of Nick Savage's eldest son, Jack Savage, a popular teenager who aspires to be in a band. The show aired from September 24, 2004, to June 17, 2005, before it got canceled.
Between 2005 to 2009, Sipos participated in a couple of projects. During this period, his feature movie credits include; Comeback Season, Superbabies: Baby Geniuses, Stoic, Lost Boys: The Tribe and The Grudge 2.
Sipos also featured in TV series like CSI: Miami, ER, Shark and Southland.
He starred as Giovanni, a young man who takes his own life in a prison cell, in the 2009 feature film, "Lost Dreams."
Big Break
In 2009, Shaun Sipos got his big break thanks to the series, Melrose Place. The series is a revival of the 1990s Fox series of the same name.
The show follows the lives of a group of young adults living at the fictitious Melrose Place apartment complex in West Hollywood, California.
Sipos played the character David Breck, the estranged son of Dr Michael Mancini (Thomas Calabro). Shaun Sipos revealed that he auditioned for the part alongside other actors. Sadly, Melrose Place received mixed reviews from critics. As a result, it wasn't renewed for a second season.
Consequently, the show stopped on May 20, 2010.
Subsequently, Sipos played Aaron Whitmore in the popular TV series, The Vampire Diaries, where he appeared for eight episodes.
In 2017, Shaun Sipos landed the highly coveted role of Adam Strange in Syfy's Superman prequel "Krypton". The series is based on DC characters created by Jerry Siegel and Joe Shuster. Krypton is set two generations before the destruction of Superman's home planet.
Sipos' character, Adam Strange, a world-weary human finds himself stranded on Krypton. He then becomes the unlikely mentor to Seg-El, Superman's grandfather. The show wasn't renewed after two seasons.
Moreover, he starred in a Life Unexpected as a teacher who becomes a love interest of the main character, Lux.
Milana Vayntrub
Remember the woman in AT&T ads? Her name is Milana Vayntrub. Find out her net worth here, you will be shocked
Shaun Sipos' Family
Little is known about Sipos' parents, but his sister, Jessica Sipos is quite a famous actress. She made her movie debut in 2004, in the film, "Dead On Campus."
She has had guest roles on the television series Dark Matter, Wynonna Earp, and Legends of Tomorrow, as well as recurring roles in Ascension and Slasher.
On April 12, 2017, Jessica welcomed her child, Woods Theoren Sipos Lendvoy, into the world.
Shaun Sipos' Relationship
Sipos is currently dating American actress, Lindsey Morgan. They started dating in February 2019. Their relationship is still going strong as at the time of writing this article.
The famous actress was born on 27th February 1990 in Atlanta, Georgia USA. She came into the limelight for her role in the TV series, "General Hospital." After leaving General Hospital, Morgan nabbed a prime role in The CW's post-apocalyptic sci-fi drama series, The 100. She joined the show as the character of Raven Reyes.
The couple have made conscious efforts to keep their relationship under the radar. Save for the occasional show of love via social media, they are keeping the details of their relationship to themselves.
Highlights
Here are some facts about Shaun Sipos you may have missed:
Sipos isn't a social media buff, but you can check out his Instagram page here:
Conclusion
Shaun Sipos is definitely just getting into the groove of things. The actor seems to have found the formula to juggle his private life, relationship, and career without resorting to controversy.
At 39, Sipos still has a long career ahead of him, and we can't wait to meet the characters he will be bringing to life. And hopefully, he'll win one or two awards along the way.