Who exactly are Taylor Fritz parents? Taylor may be a fine tennis player, but his parents have already set the tone. Kathy May, Taylor's mother, was a sight to behold in her glory days. She was in the quarter-finals of three Grand Slam tournaments (Roland Garros and US Open), and now that speaks volumes. While she may not be among the best players of all time conversations, she was excellent in the game and is fondly remembered by those who saw tennis games in the 1970s. Taylor Fritz is in public conversations because of his triumph over one of the tennis greats in, Rafael Nadal. After his parents' sports passion, Fritz has become one of the most talked about tennis players in recent times.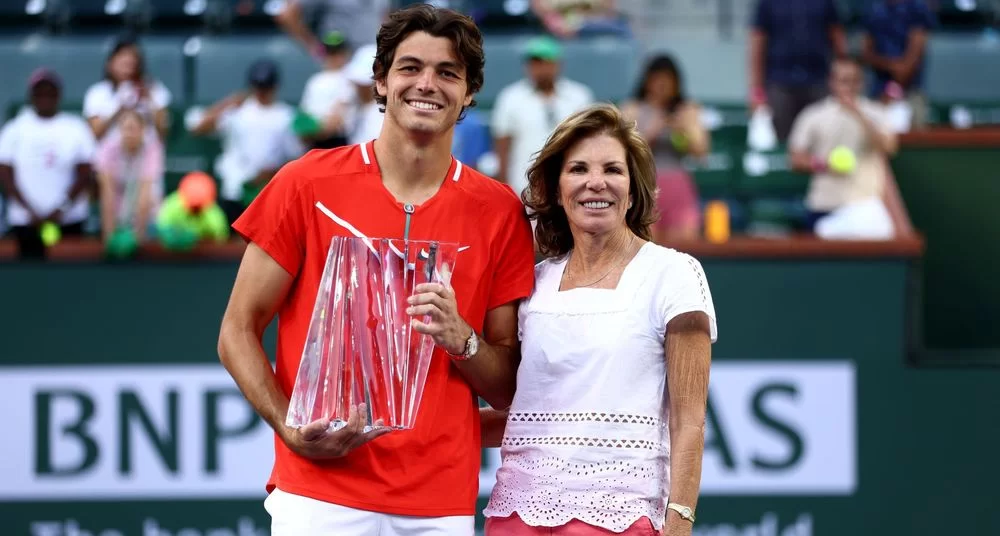 Who is Taylor Fritz? 
Taylor was born on October 28, 1997, to Kathy May and Guy Henry Fritz in California. Both of Taylor Fritz parents were tennis players in their younger years. While Kathy entered the top 10 tennis players in her time, her husband also did okay professional tennis but would find more success as a coach. May was born into a wealthy Jewish family. How do we know she was from a wealthy family? May's father, David May II, inherited the Macy's Stores and was quite a popular figure in the Jewish community in Los Angeles, taking up a few positions in the community. Kathy's step-grandfather Mervyn Leroy produced the first The Wizard of Oz. Though May had a Jewish background, she was raised Protestant. 
Taylor Fritz Parents Career
Kathy May became popular with her tennis prowess, and when she won her first WTA title in 1973, her fame became even more pronounced. She would go on to win six more titles in four years. The tennis star went on to achieve a career-high ranking of tenth in 1977. 
How The Tennis Player Started His Career
Taylor started to play tennis when he was barely two years old. He played baseball, soccer, and basketball; he was the athletic type. Taylor just derived joy in playing sports. As his mother would say later, his interest in all of these sports would help him become a.better tennis player. In fact, according to Taylor's mother, tennis was his least favorite sport. While his mother was coaching and teaching Taylor how to be a better player, his father, Guy, a professional coach, also helped him develop his talent.
In an interview with ATP Tour, Taylor believed that his parents played a role in his development. Having both parents who have played the sport professionally was the added advantage Taylor didn't know he needed. At age 17, with the intense coaching and guidance from his parents, he was the biggest star at that age. However, in 2015, Taylor had to choose between going to college or going Pro. He chose the latter, and we can all see the effect of his choice. 
You can also read of Jordan Peele's parents and how they supported him in his career. Read here
Taylor Fritz Parents Marriage
Before Kathy May married Taylor's father, Guy, she was married to Brian Teacher in 1979. Teacher was also a tennis player and did remarkably well in his career. Kathy opted for a divorce, and they finally divorced. The reasons are still sketchy. Brian would go on to remarry, but May found it hard to settle down even though she had two sons, Chris and Kyle, with fireman Donm Paben. Unfortunately, the marriage didn't last. Guy Fritz is the third husband of Kathy May, and they have been married for a while now, and there is no news about a separation.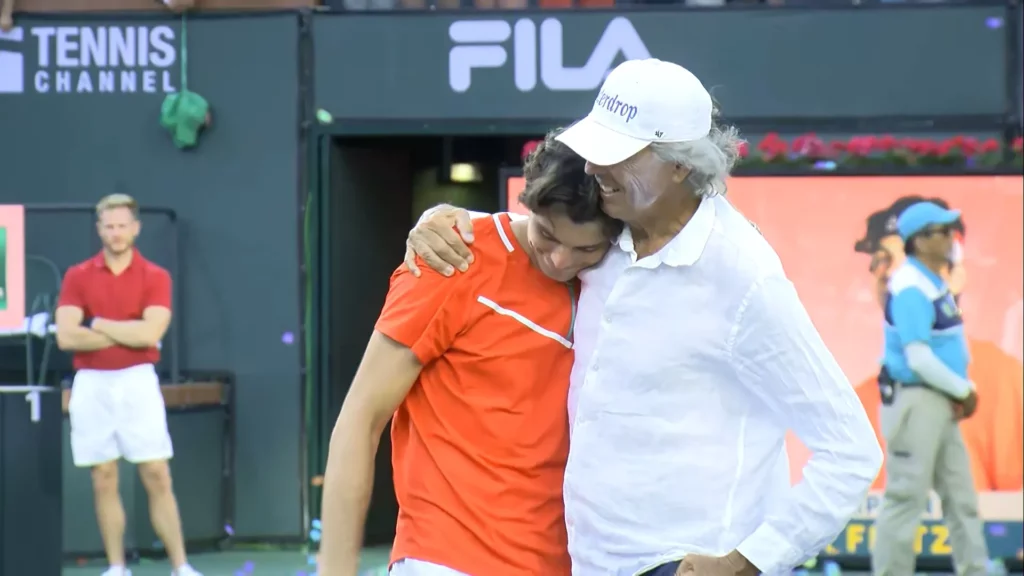 Conclusion
Taylor Fritz parents were critical in his development as a tennis player. Having both parents who were professional tennis players was always an advantage for Taylor Fritz.