One would have thought that after the incident between Colin Kaepernick and the National Football League (NFL) in 2016, it would spell the end of his career, thus, making his earnings dip, but, this didn't happen and instead, Colin had to reinvent himself and became one of the most sought-after faces for the biggest brands in the world.
This obviously had an effect on Colin Kaepernick's net worth. If you want to know everything about Colin's world, then you are at the right place and you would get all the information you need. Swing in.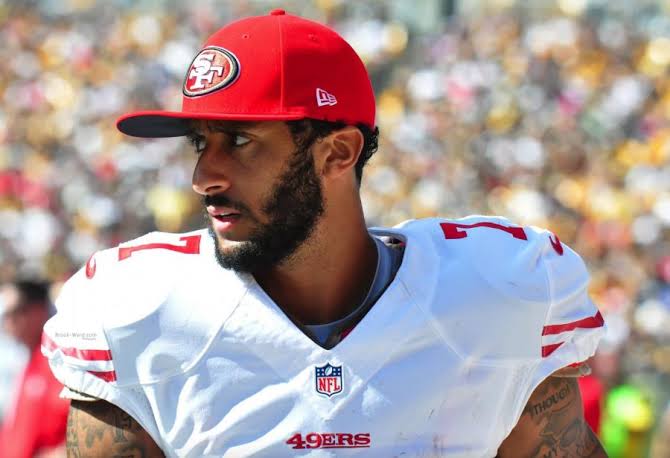 Early Years of Colin Kaepernick
Born in Wisconsin in November 13, 1987, to parents of multiple heritage. His mother, Heidi Russo, is of Italian descent, while his father, an African-American, who still remains relatively unknown, is of Nigerian, Ghanaian, Ivorian descent.
His father left him when he was born, and this made the burden became too much for the mother, so she gave him up for adoption with a white couple; Rick and Teresa Kaepernick, obviously where Colin got his surname from.
Well, it must be said that the couple decided to adopt Colin because they had lost two sons to heart defects.
His new parents moved to California when he was four and it was here he started to show off his talents.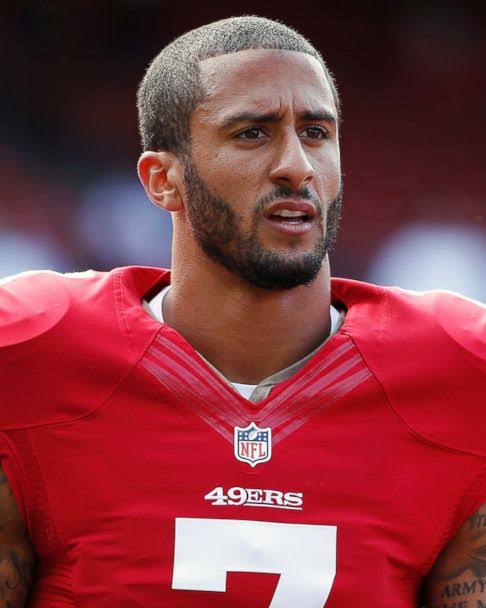 Colin Kaepernick became fascinated with football at the tender age of eight. However, it wasn't the only sport he thrived at; he was also as skillful in baseball. He was simply a man of talents. At just nine, his talent was already recognised in his youth team as a quarterback.
He wasn't just sports smart, as he could conveniently play basketball, football and baseball, he was also book smart. How else do you explain a 4.0 GPA student? So, he was able to combine these talents with his academics, an admirable feat.
As an excellent sportsman, he was selected to make the teams of all three sports he played at state level in his senior level in high school.
Colin Kaepernick's College Career
We will be right if we said Kaepernick bossed his college sports. He won virtually all awards there are to be won in style, breaking records in style. Kaepernick was named WAC Co-Offensive Player of the Year in 2010, a testament of his undeniable talent.
Same year, he created a record that has not been broken yet, when he became the first quarterback in the history of Division I FBS college football to have passed for over 10,000 yards and rushed for over 4,000 yards in a collegiate career.
His exploits in his collegiate career drew the attention of top Football clubs in the country. To everyone who watched Kaepernick play, there was only one way— up.
People who read this also read this story about Da Brat
Professional Career
It didn't initially go rosy for Colin Kaepernick, but you know what they say: what will be will be. This was exactly what played out in Kaepernick's career. Earned his first appearance in the NFL on November 19, 2012.
Before now, he was making cameo appearances, but when the opportunity came, it was no going back for the afro-carrying star. He would go on to break records, notably Michael Vick's record of single-game rushing yards of 173. Colin had 181 in a single game.
He played six seasons for the San Francisco 49ers in the National Football League (NFL) till 2016, before his activism kicked him, leading to his kicking out of the league by NFL. You probably think this would affect Colin Kaepernick net worth, haha, you are wrong. Read on to find out more, will you?
Did the famous Controversy Affect Colin Kaepernick Net Worth
Outside of the field, Colin never shied away from civil activism. He was at the forefront speaking against racism, police brutality and inequality. He, however, became the target of polarised opinions when he decided against reciting the National anthem in protest, during an NFL game.
An action that shows revolt against police brutality, racism in the US. His gesture was regarded by some as courageous and inspiring, while others saw it as grossly unnecessary.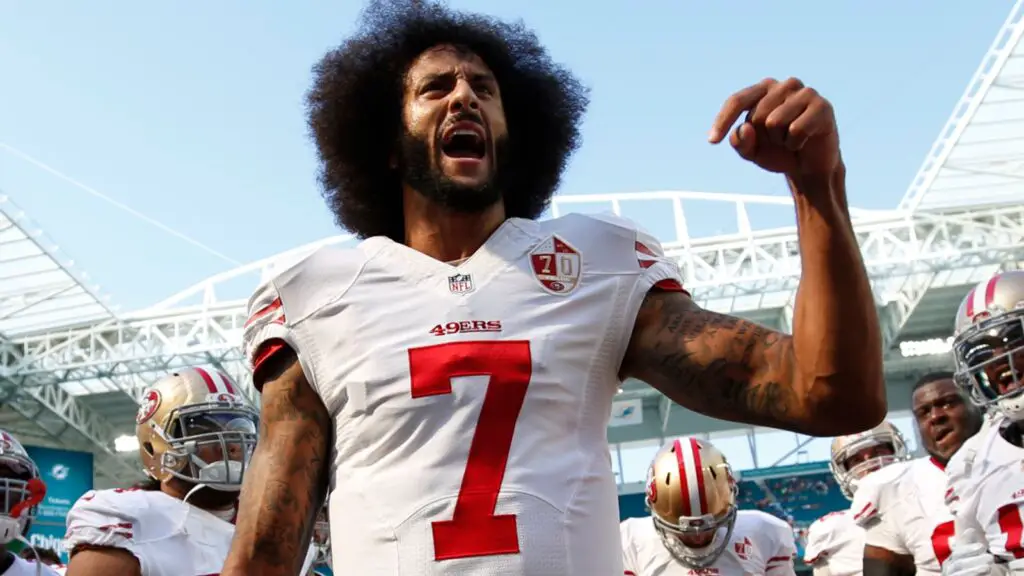 This sparked debates, leading to the then President, Donald Trump, issuing an order that allows NFL to fire anyone who kneels in defiance of the national anthem. One thing was sure, Kaepernick wasn't ready to back down.
He left San Francisco 49ers in 2016 after being frozen out for political reasons according to the media release of the club. He has, however, remained unsigned as we speak. Despite all of this, Colin Kaepernick net worth barely suffered a dip.
After seeing that he was harshly frozen out, he filed a suit against the NFL, accusing the league owners of collaboration with his club to freeze him out of the league. But they would reach a consensus that allowed Kaepernick to withdraw the grievance on February 15, 2019.
Read about Ania Bukstein here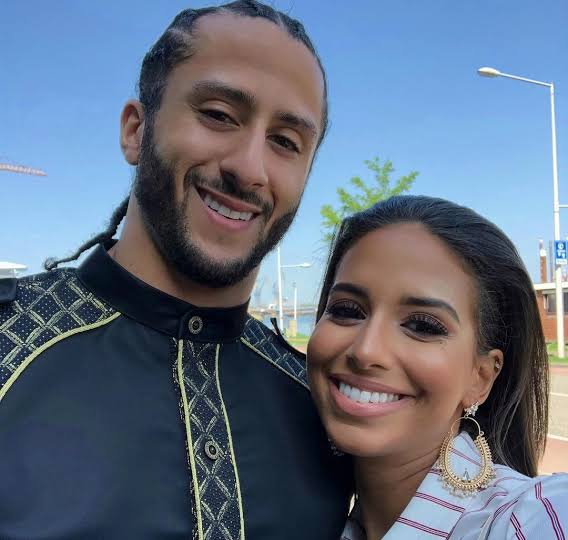 Colin Kaepernick Relationship
Colin is quite lucky not to have scandals, as the only woman he is known with, is the beautiful radio host, Nessa Diab. They have been together since 2015, but became public in February 2016. We don't know if they plan to get married just yet. But we know they are together.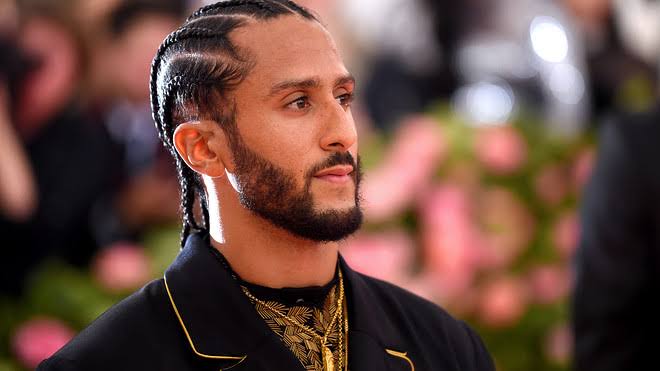 Colin Net Worth
An average NFL player earns nothing less than $20 million annually. For a star like Colin Kaepernick, it is only normal that his annual salary should tether around that figure. In 2014, he signed a reported six-year contract worth $128 million with a mouth-watering $61 million bonus.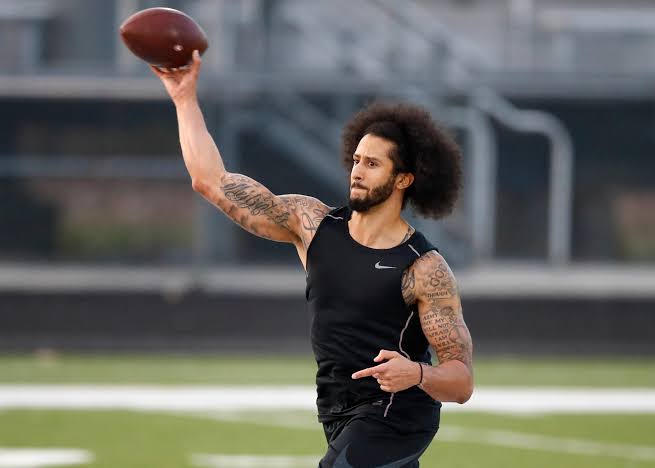 Despite his "ouster" from the NFL, Colin has got several endorsements, one of which is the Nike multi-million deal in 2016. Currently, it is estimated that Colin Kaepernick net worth is $20 million.
Read more about Mark Weins, and all important details here
Conclusion
Colin Kaepernick is an exceptional football quarterback and American civil rights activist. Colin has been involved in a lot that taken his career from level to level. From his experience as a black man to that as a sportsman to deciding in August 2016 to sit down during the national anthem at an NFL preseason game between the San Francisco 49ers and the Green Bay Packersdecided.