Timo Werner to Chelsea is long overdue. At the age of 24, has solidly established himself as one of the best strikers in the Bundesliga and as a fundamental part of RB Leipzig. Werner has been known for his versatile and endearing talents in football and has proven, countless times that he is one of the best goal-scoring machines in Bundesliga.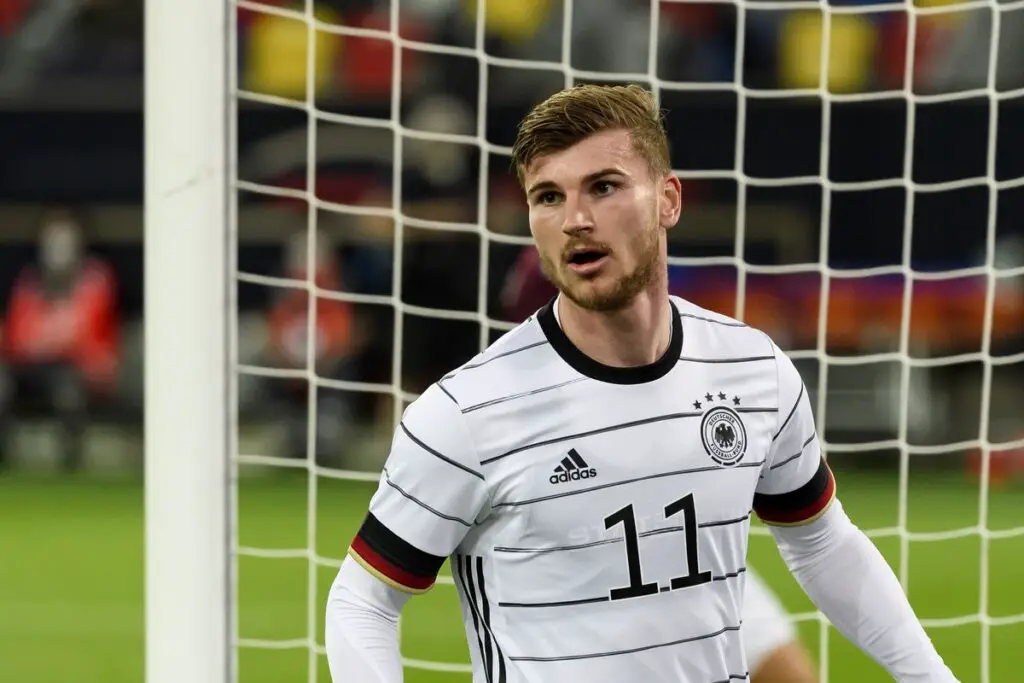 In the 2019/2020 season, Timo Werner caught the attention of various Premier League giants like Manchester United, Liverpool, and Chelsea. A good player, striker, and goal scorer rarely goes unnoticed for a long time as far as football is concerned. In the 2018 and 2019 Bundesliga games, Werner became one of the best goal-scoring strikers in the German league. Why then will Werner not be the hottest cake?
It became a thing of joy and jubilation for Chelsea fans all over the world, after the deal to see Timo on blue. Chelsea football club and Leipzig had reached and agreed on a deal for the German players for €50 million Euros. Seldom, Chelsea has suffered the need of a striker, and Timo is believed to deliver and who knows, beat off Bayern Munich in the Champions League.
Childhood/Early Life & Family Background
Timo Werner was born on 6th March 1996. His father is Günther Schuh and Sabine Werner, his mother. Werner is regarded as a pure and deep-rooted German. Werner, from a young age, has shown passion and interest in football. Thanks to his father, who noticed his passion and interest, and began training him as he played football professionally. Aside from helping him master the skills, his father helped build Werner's strength and stamina.
For instance, his father will instruct him to run up mountains and down in order to gain strength and endurance. However, like most athletes, Werner wanted to drop out of school and focus on his career, but his parents declined and they made sure he finished high school. As a result, Werner had to complete his high school education, unlike most Bundesliga footballers.
Timo Werner Youth Career (2002–2013)
The beginning of every successful player started somewhere: sometimes with strong competition and struggle. However, the case wasn't the same time Werner. While in school, he joined TSV Steinhaldenfeld and he immediately built remarkable football skills. His amazing skills and abilities caught the attention of VfB Stuttgart who enrolled him in their youth system after he graduated from high school.
Timo Werner Senior Career – 2012/13
Werner started appearing in the spotlight after he joined the senior team of VfB Stuttgart in the 2012/13 season. Just 16 years old, He was already a sturdy and impressive striker. He scored 24 goals for the U-19 side which earned him awarded. In the 2013 Gold U-17, Fritz Walter Medal. Werner recorded his first goal and became the German league's youngest goal scorer. Also, he became the youngest Bundesliga player to score a brace in a match against SC Freiburg.
Timo Werner in RB Leipzig (2016–Present)
Timo Werner in 2016 signed a four-year contract with RB Leipzig worth about €10 million. Due to his impressive play, he became the youngest player to appear in 100 Bundesliga games. Like it was not really enough for him, that same season he became the highest German goalscorer in the league with 21 goals. In addition, in his 2017/18 season, he scored 23 goals and 7 assists. It was a remarkable performance for the new lad on the block.
Timo Werner and Present Form and Achievements
 His top effort also landed his team in the UEFA Champions League. In the 2017/18 season, Werner was in wonderful form as always. In a game against his former club Stuttgart in the season, he became the youngest Bundesliga player to reach 150 Bundesliga matches. He also led his side to triumph over league giant, Bayern Munich for the first time in the history of RB Leipzig.
In the 2018/19 season, Werner reached 50 Bundesliga goals. In December 2018, he registered his fifth Bundesliga brace. He reached his 100th appearance for RB Leipzig in January 2019. And in May 2019, he became the first RB Leipzig to score 50 goals. He began his 2019/20 season by scoring his first hat-trick in the Bundesliga in August 2019. After appearing in the 100th Bundesliga game for RB Leipzig in October, he went on to become the Youngest Player in the Bundesliga to make 250 league appearances in November 2019. He has also registered the man of the match.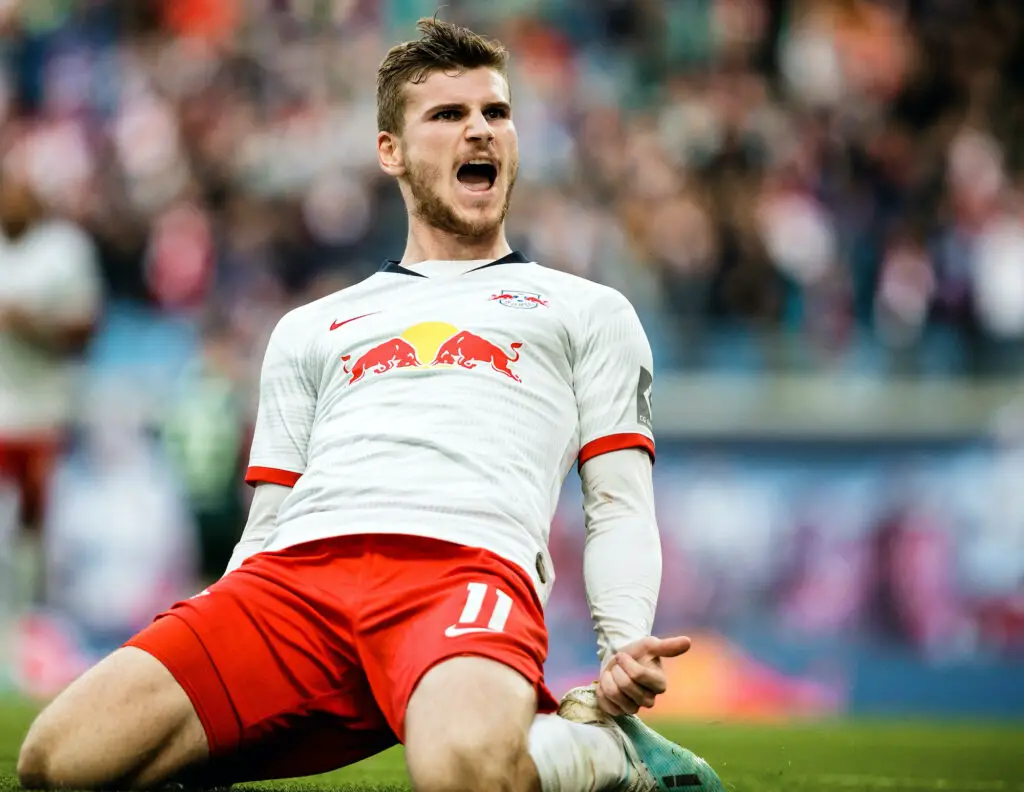 Timo Werner Move To Chelsea
In 2018, two years before the expiration of his contract in Leipzig, Timo Werner move to Chelsea was not in the picture. His major Premier League dream team was Manchester United but due to the dynamism of events and fate, Timo is finding himself in Stamford Bridge!
At the inception of the 2019/20 premier league season, Chelsea manager and former player, Frank Lampard received several criticisms. This was a result of the club's inability to announce Timo Werner's move to Chelsea, Hakim Ziyech, and Jadon Sancho. These were top targets for the club but half of the season was played without these players. Surprisingly, Chelsea still remained among the top 5 in the English Premier League table.
The need for new players was due to the general decline of the club performance and the exit of one of Chelsea's finest goalscorers, Eden Hazard. There was a need to fill that space. Christian Pulisic was obviously not enough due to injuries.
However, it is a thing of joy to hear the movement of Timo Werner to Chelsea. It has been long overdue for the club to go back to its lost glory of winning titles and thrashing clubs mercilessly. It is believed the German will change the striking phase of Chelsea as the Premier League returns on the 17th of June, 2020.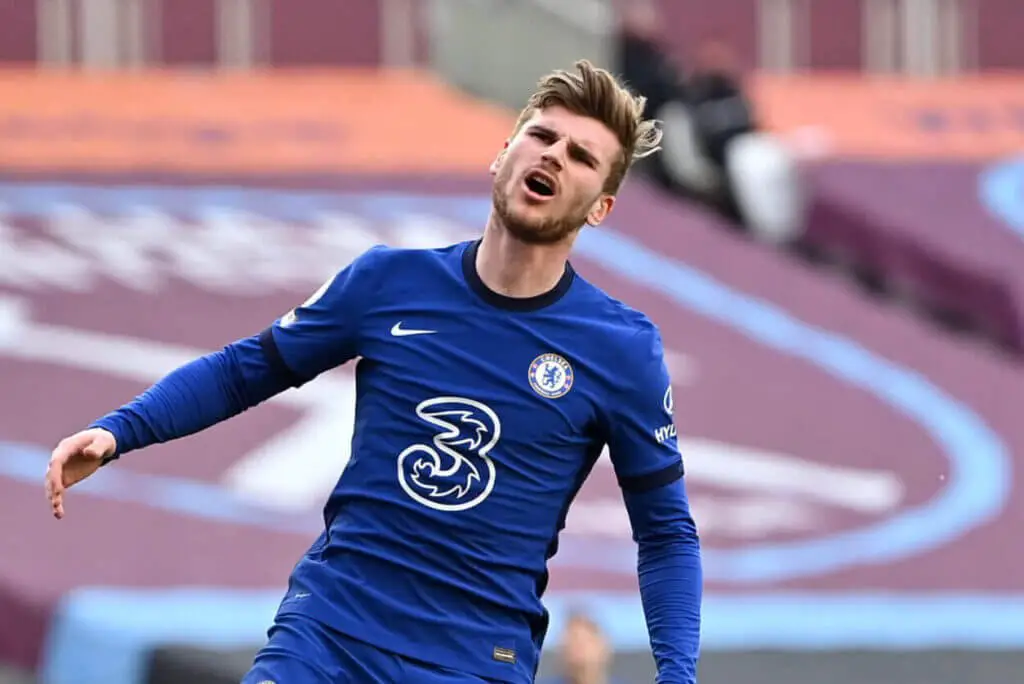 10 Interesting Facts about Timo Werner
Timo Werner's Net Worth
How much is Timo Werner's net worth? As a young and energetic player, Werner has a net worth of about $29 million. His net worth is, however, expected to increase to a reasonable rate as he moves to Chelsea FC and in the coming years due to his great future prospects.
Timo Werner's Relationship: Who's the Striker Dating?
Timo Werner is in a relationship with a model named Julia Nagler. She is a student at the University of Stuttgart. The couple is known for keeping matters relating to their personal lives private and barely post pictures together on social media. Sometimes they post pictures together to address rumors of their break-up.
Jennifer Katharine Gates
The eldest daughter of billionaires Bill and Melinda Gates, and horse riding enthusiast Jennifer Katharine Gates, is one person that has a lot more to her than meets the eye.
Conclusion
Timo Werner's move to Chelsea will go down in history as one of the best decisions taken by frank Lampard during his career as a coach in Stamford Bridge. The versatility of the German is impressive and a beautiful sight to behold. However, we do hope his impressive form continues in the premier league better than the Bundesliga.