One series that has been making the raves on Netflix is The Watcher. It is a crime series based on the true life story of a New Jersey family who received frightening letters as soon as they settled down in their new home. While the show fictionalized the family to be the Brannocks, the real family that this happened to was the Broaddus family. Derek and Maria Broaddus were former residents of 657 Boulevard street before the turn of events. So, the question is, who lives on 657 Boulevard now? 
With several questions hanging on the lips of fans after watching the series on Netflix, people want to know what exactly happened and was the stalker caught. To put an entire family on strings needed to take some level of mystery that the creepy anonymous individual had. Several letters detailing the lives of Derek, Maria Broaddus, and their three kids were sent to the family. Even after hiring a private investigator, no one knew who the culprit was. Some group of people believes that the couple may be doing this themselves to avoid paying for something. But all of these are mere speculations. 
What Happened At 657 Boulevard? 
The first time the story became popular was when Derek and Maria Broaddus shared their story with New York Magazine's The Cut. The couple after borrowing money from family decided to purchase a home. They saw one on 657 Boulevard in Westfield for $1.3m in 2014. They would spend another $100,000 on renovations of the six-bedroom house.
Barely three days when they got in, they received their first letter from an anonymous. The letter revealed all the details about their kids, the house, and everything they possibly didn't even imagine a stranger knew. Worried, Derek launched his investigations by hiring a private investigator and two former FBI agents. All of these to no avail. The letters kept coming. Unfortunately, the couple decided that they couldn't handle the threats. Also. they didn't want harm to reach their children's way, so, they decided to move out. 
Who Lives In 657 Boulevard Now? 
There are reports that the house on 657 Boulevard was bought by Andrew and Allison Carr for $959,360 on July 1, 2019. Reports also say that the Broadduses incurred losses after selling the house. This was because they bought the property for $1.3m and renovated for $100,000. But, they were desperate to sell the house since it wasn't giving them peace of mind.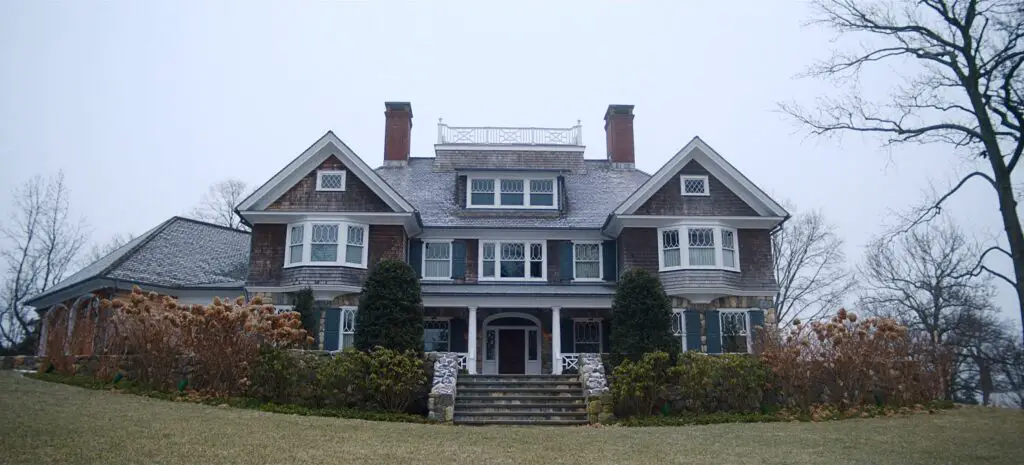 Conclusion
The question of who lives at 657 Boulevard has been answered in this article. The whereabouts of Derek and Maria Broaddus are still relatively known as the couple has refrained from telling the world what they do now. However, Derek is still quite active on Twitter. The series The Watcher is getting a lot of watches and you can check it out to fully understand the struggles of Derek and Maria Broaddus.