More often than not, male victims of domestic violence or any other form of abuse rarely get the deserved justice, even with the best lawyers on their team. But Camille Vasquez flipped the script with Johnny Depp's defamation suit against Amber Heard.  In the six weeks that it lasted, the trial was the internet fodder. Camille Vasquez got a heightened recognition, both good and bad but mostly good for standing up to Amber Heard Vehemently.
Camille Vasquez left no stone untouched. She applied so much pressure on Amber Heard's testimony. She also queried Amber for not remitting Johnny's $7 million divorce payoff to charity. Some apologists even came up with the theory that Camille Vasquez married Johnny Depp in secret. Hence why she is representing him swiftly.  Kindly read to the end to find out if Camille Vasquez married or romantically involved with Johnny Depp as speculated by fans. 
Is Camille Vasquez Married?
Contrary to the rumors that  Camille Vasquez married or is romantically involved with Johnny Depp, the brilliant lawyer is not married. 
Is Camille Vasquez Dating Johnny Depp?   
One thing avid viewers of the trial have learned about Camille Vasquez is that she is professional at her job. She doesn't hesitate to shun unethical practices. Hence it is a wild guess to say that she is romantically involved with the movie star. Even as internet detectives continually insist that Depp and his lead attorney, Cammille Vasquez are romantically involved because they touched a few times, it still doesn't prove anything.  In response to the rumors, Camille Vasquez  said :
It's also an unethical charge being made. It's sexist, unfortunate and it's disappointing, but at the same time, it kind of comes with the territory. I can't say I was all that surprised."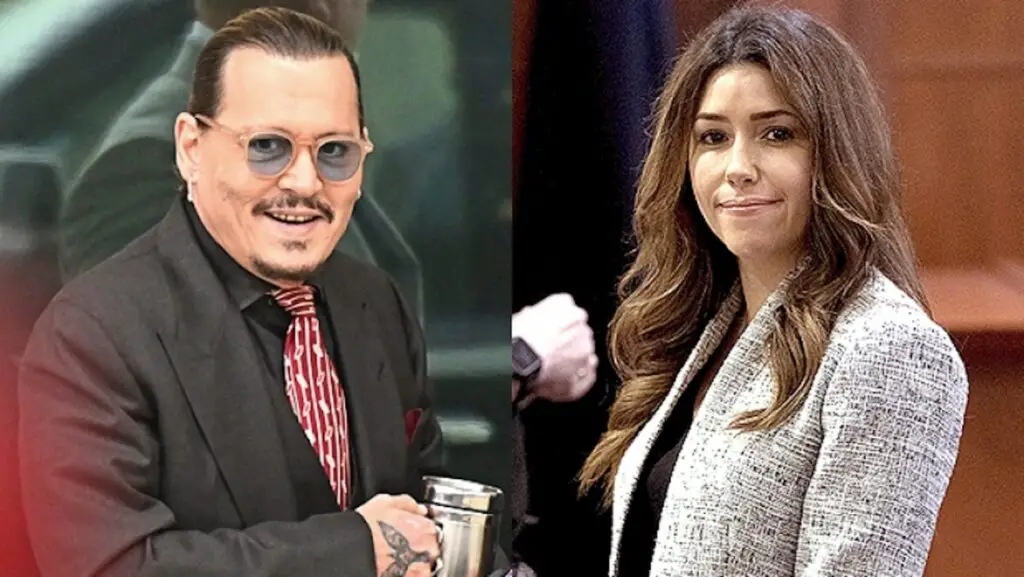 Johnny Depp Was Cordial With His Entire Legal Team
Perhaps because of how thorough she was with interviewing Amber and the hug she shared with Depp fueled the dating rumors. But then, Johnny Depp shares the same bond with all members of his legal team. Though they started out as professional clients, over time as the trial went deeper, they became free and friendly with each other.  So to say Camille Vasquez married Johnny Depp hence her pursuit for justice in the trial is a false allegation. One of the other attorneys on Depp's legal team had this to say: 
"This man was fighting for his life and it broke my heart to see him day in and day out have to sit there and listen to the most horrific allegations being made against him. And if I could provide any bit of comfort, then of course I would do that, whether it's holding his hand or letting him know that we were there and we were going to fight for him because he deserved it."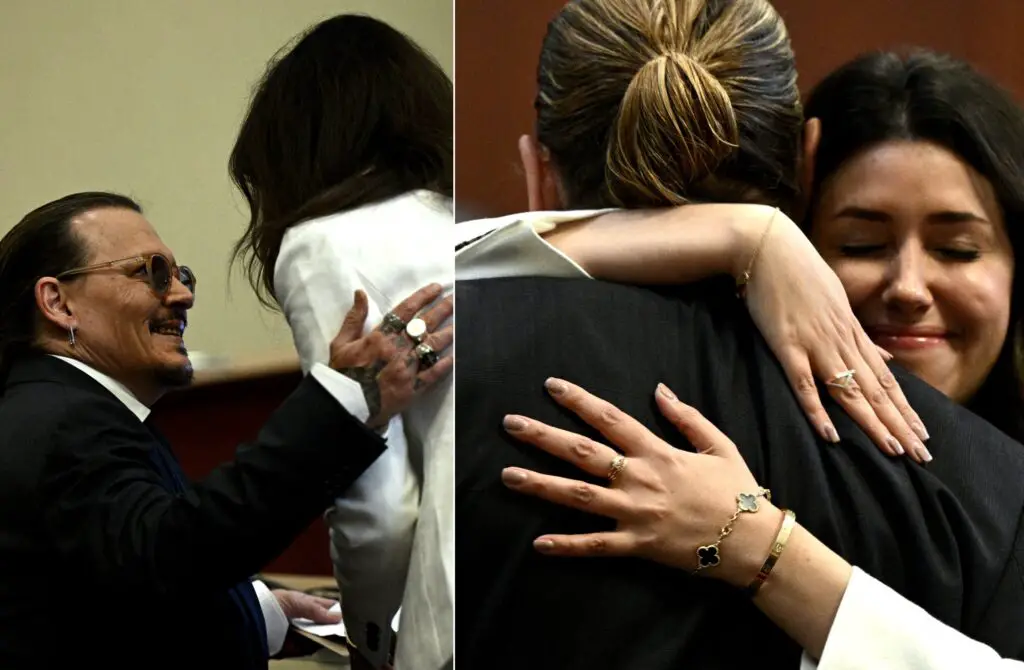 Camille Vasquez Is In A Happy Relationship But Not With Johnny Depp
According to the Cuban-Columbian attorney who doesn't like to mix business with pleasure, she is in a very happy relationship.  Though the identity of her boyfriend is still masked, it is known that he is a British man who works in real estate. The duo has been dating for a couple of months and the relationship tends to be headed toward marriage. But for now, Camille Vasquez is not married.
Conclusion
While she was still basking in her recent appointment as a partner at the Brown Rudnick law firm, Camille Vasquez launched into a new era of fame with the Heard-Depp trial, particularly with the rumors of her romantic involvement with Johnny Depp which she strongly frowns at.