Four-year-old Cleo Smith's sudden disappearance on October 16th, 2021, is a subtle reminder of some of the significant benefits of communal living. The dilemma that befell the Smith family goes to strengthen the claim that it takes an entire "village to raise and care for a child." Although Cleo has been found in good health after almost two weeks of an intense nationwide search, there's still a lot unknown about her mysterious disappearance. Keep reading to find out what exactly happened and the role Cleo Smith's biological father played.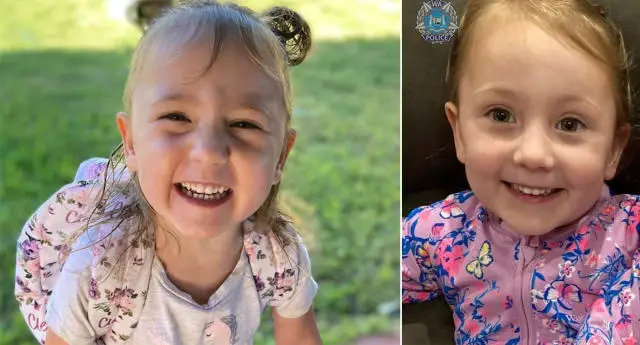 When Did Cleo Smith Disappear?
In 2020, the world was at a standstill because of the pandemic. As a result, most families didn't observe their annual family rituals such as vacations, camping, and the likes. So it's only natural for families to fulfill these rituals this year after a gap last year. The Smiths are one of such families. So they were more than delighted to introduce their infant and toddler to one of their fondest childhood memories. Cleo Smith's stepfather, Jake Gloddin, and her mother, Ellie Smith, took Cleo and her baby sister, Isla, for a family getaway at Blowholes Campground in Macleod, near Carnarvon. But, unfortunately, it became a sad tale. The family arrived at the campground on October 15th. But by the morning of the 16th, Cleo had vanished into thin air.
The last time Cleo's mother saw her was in the early hours of October 16th, around 1:30 am. She had woken her mother up to request some water to drink. Afterward, her mother tucked her back into bed on a mattress next to her sister, Isla's cot. Unfortunately, by 6 am, not a sight of Cleo's pink Pajama or honey blonde hair was seen. She had disappeared from her tent alongside her red and black sleeping bag.
Find out What Harold Henthorn has been up to and his new life in the prison here
Cleo Smith Parents Cried Out For Public Help
No matter how problematic pregnancy is for most women, the generous amount of oxytocin released, especially for first-time moms when they hold their baby is surreal. So when she discovered that her adorable four-year-old Cleo was missing, Ellie Smith's pain will forever be unimaginable. At first, Cleo's mother was in denial about her daughter's disappearance. She thought to herself that Cleo probably walked away to play with other kids. However, when she remembered the tent's zipper was too steep for a four-year-old to undo. It dawned on her that her daughter had been kidnapped.
Cleo's parents were very devastated. The first three days, they were optimistic about finding her while searching the neighborhood. Her mother hoped and prayed for her safety. Then, she took to Facebook to seek help from the public to help find Cleo, who had been missing for over 24hrs. Ellie admonished her followers to contact the police if they had any information about Cleo's whereabouts in the post. She also described Cleo as a beautiful, delicate, and funny girl with a big heart. Ellie also revealed that Cleo loves rocks and collects them often. And that she loves makeup and plays dress-up daily. 
On the 10th day of Cleo's sudden disappearance, Her parents, Ellie Smith and Jake Gloddin, came out to appeal to the public about their daughter's whereabouts. They countered all the rumors suggesting that they knew Cleo's location and were merely chasing clout. Cleo's mother revealed how horrendous the past few days without her daughter had been in an emotional statement. She solicited that all hands be on deck to bring her back home as she was greatly missed and needed by her family.
 Was Cleo Smith Biological Father A Prime Suspect?
Although Jake Gloddin and Cleo had a smooth relationship, he isn't Cleo Smith biological father. However, we do not know if she has a smooth-sailing relationship with her biological father, Daniel Staines. Thankfully Daniel's cooperation with the police corrected the nasty rumor that Cleo Smith biological father was a prime suspect in her kidnap.
Cleo Smith Biological father, Daniel Staines, was also distraught and concerned about his daughter's sudden disappearance. Yet, he availed himself to the police of Mandurah station for a questioning session that lasted for 3 hours on October 18th. His visit to the police station was to honor a police request for a statement. However, the authorities also made it clear that he isn't in any way a suspect. Besides, he lives in Mandurah, which is over 1000km away from Blowholes Campground. 
The Search For Cleo Smith Lasted For Over Two Weeks.
Indeed, the police are your friend. The authorities didn't slouch or slack in looking for vulnerable four-year-old Cleo. On the contrary, they expressed deep concerns about her safety. One of the officers in charge of the search, Inspector Jon Munday, revealed in a statement that every hour and day that went by was crucial to Cleo's safe return, which was their priority. They went all out with all hands on deck during the search. Forensic experts were also involved. They searched the family home for any clues of Cleo's whereabouts. 
The police left no stones unturned. They followed every lead, no matter how little. But, in this case, everybody was a suspect, and nobody was trusted. Even the car owner that screeched away around 3 am in the middle of the night on the day Cleo went missing was interviewed. Apart from the authorities' extensive search, friends, families, well-wishers, and neighbors were all active in the search for Cleo. One of the family's friends openly stated that Cleo is an intellectually advanced little girl and uniquely matured. Therefore, it is uncanny of her to wander away in the middle of the night.
Did you know Ray Rice is now a domestic violence advocate? Find out all about Ray Rice here
There Was A $1million Bounty On Cleo Smith's Abductor(s)
Cleo Smith's disappearance spiraled from a random case of a missing child to a matter of national urgency. West Australian prime minister McGowan also sent his heartfelt condolence to Cleo's family. He also described the situation as an extremely difficult time as he sympathized with them. The prime minister also took out time in his speech to thank all the authorities and volunteers involved in the search for Cleo Smith. He also admonished all West Australians to stay calm and be of good faith at the time. 
Ultimately, the West Australian government generously offered a $1million bounty on Cleo Smith's abductor(s). A whopping $1million reward to anyone with news about Cleo's whereabouts or the person(s) responsible for her disappearance.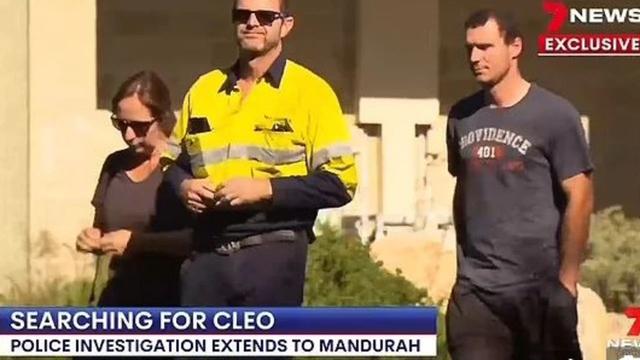 Cleo Smith Was Found In A Locked House In Carnarvon
After over two nerve-wracking weeks of her sudden disappearance, four years old Cleo Smith was found in a locked house. She was rescued from one of the rooms of the locked house in Carnarvon around 1 am on a Wednesday.
The officers were kind to her. They soothed her and reassured her they would take her back to her parents as expected. According to Deputy Commissioner Col Blanch, finding Cleo was a joint effort from the authorities, friends, families, Volunteers, and the West Australian community at large.
Since then, video footages of Cleo reuniting with her parents, which put smiles on the faces of West Australians, have since surfaced. However, a 36yeas older man from Carnarvon is in custody. After a series of questionings by the detective. It was discovered that he doesn't have any link with Cleo's family. However. No charges have been laid against him yet.   
Read about Tommy Marcus and how he was able to raise over $6 million to rescue Afghans trapped in Taliban controlled Afghanistan here
Conclusion
We thank God Cleo Smith was found safe and healthy courtesy of the collective effort of her immediate and extended family, friends, The police force, some brave people who volunteered for the search party, and the West Australian community at large.